Graphic 45 is a company known for vintage-inspired scrapbooking and crafting products that capture the flamboyant style of decades past, inspired by beloved favorite books and fascinating foreign cultures. Graphic 45 is the creation of Diane Schultz, an amazing woman who is the founder, owner, CEO, and designer.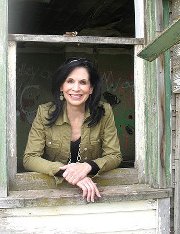 The story of Graphic 45 starts with the story of Diane Schultz. A mother of six children, Diane was working as a designer in the apparel industry. She designed patterns for companies such as McCalls, Vogue/Butterick, and Simplicity. At the age of 45, the apparel industry was moving overseas. Although she could have continued with that career, Diane still had three children at home and didn't want to move them. It was then that she decided to go back to school and study graphic design. When she graduated from school, she did freelance work in several areas, one of which was designing scrapbook paper. This drew on her experience in apparel design and gave her the idea to form the company that is now Graphic 45. The name of the company is the age she went back to school and her course of study.
When Diane decided to start the company, her daughter Aimee Filomoehala came to help her with operations leading to the company's launch. Aimee has a background in communication and finance and eventually became the company's Director of Operations. In 2009, her sister Charee Filomoehala joined the company and is now Director of Customer Service and Social Media coordinator. Diane and her daughters, shown here (Diane is on the left, Aimee in the middle, and Charee on the right), still own and operate the company.
Some of the inspiration for Graphic 45 collections comes from Diane's love of heirlooms and all things old. She also travels extensively and gets inspiration from her travels as well. Some of what makes Graphic 45 products so special is the way she combines different inspirations to create something new. The Tropical Travelogue collection combines inspiration from three very different island cultures (Hawaii, Australia, and Singapore) to create a beautiful collection that feels like a tropical paradise.
The splendid new Bohemian Bazaar collection is inspired by the blue of the Mediterranean with pink hibiscus and ivory sand to give the feel of escaping to a warmer climate. Another new collection, Steampunk Spells, gives a dark and vintage feel to Halloween with mechanical marvels, glorious gears, hot-air balloons that look like pumpkins, and cobwebbed clocks. Like all Graphic 45 collections, these new collections have versatile prints on the back and can be used for scrapbook pages and crafts that reflect a wide variety of themes.
Graphic 45 collections are typically available in 12" x 12", 8" x 8", and 6" x 6" paper pads with coordinating alphabets, sticker sheets, chipboard tags, and unique embellishments. Many collections also have coordinating stamps made by Hampton Arts. Graphic 45 collections match beautifully with the Graphic 45 Core'dinations Signature Series cardstock.
As Diane and her daughters continue to create the beautiful Graphic 45 products, they also maintain balance between their work and family life. Diane now has seven grandchildren (five boys and two girls). Charee recently had her first child, a son named Richard, and Aimee is the proud "mother" of a Wire Fox Terrier named Henry.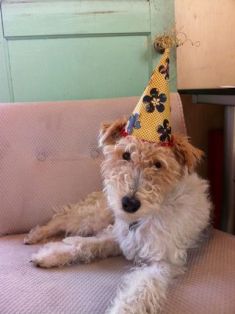 ---