Welcome! Unfortunately there's not much digi-talk here. Digiscrappers seem to be more 'loners' than 'joiners' for some reason. Still, there are a handful of us who like to talk
The whole single-photo-tons-of-embe llishment thing is part of the paper scrap world, too, it just seems to be the current thing. I'm more like you though - I love tons of pics, and I like to take my own pics to use as backgrounds. I often do digi pages that I print and use as the background for hybrid paper/digi scrapping.
I'm so jealous of your Falling Water visit, we'd love to see that!! My DH is going to get the Lego set. And I'd love to see your LOs. Here are a couple of mine -
Hybrid scrap, I took the photo of the Luxor Sphynx and did a little photoshopping.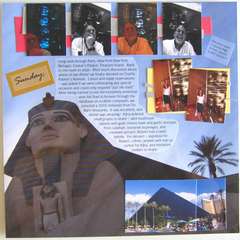 Vegas 2Left - Aureole
By
Stick
And here's a multi-pic all-digi LO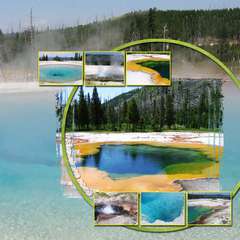 Yellowstone 2008
By
Stick