Hey all....I'm back!!!
Okay...first welcome to Reneeann! We do have fun here and I hope you will as well.
Jake did a great job Dayna! I love it when kids do arts & crafts. I had my 2 grandkids make their dad birthday cards last week. I bought the stickers & papers and the only thing I did for them was the paper cutter. Awesome job & he'll love it.
Donna...been into those martinis again!?! Dogs roving the site? Really???? LOL....At first I thought you were referring to the bunny on your avi...that's the night I needed a martini!
Denise...very glad to hear your uncle's surgery went well. How's he doing? How's your DH & the family?
Hi Katy...get any new snow? It's clear up here so I figure you are getting it!
Jeannie...Love the H>E>L>L> reference. How appropriate!!
Mel...is that 20 layouts & 20 cards in 1 mo? Holy cow...but what a fun challenge! Good luck!
Anna...thanks for the inspiration on the photo below. It was fun to try that!
And now...can I introduce myself.....(and my new wig)---No need to post comments...just thought it was time.
Me 2012
By
Abby0317
and Anna's inspiration to me: This was fun...everyone out to try it!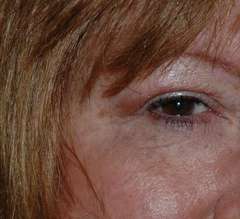 Me
By
Abby0317