We all know the little phrase, April Showers bring May flowers...
May is time to get flowery! We've watered and watered all April and now it's time to see the beautiful results! That's right, this month let your flowers bloom. Doodle them, layer them, make them, photograph them, stick 'em on your page and show them off!
OPTIONAL TWIST: Flowers have so many varieties, let's have a couple different twists...
- DIY - Yes, make your own flower or flowers!
- Power Flowers - Have at least 5 different flowers on your page. They can be the same color or different, just make up your own bouquet
You'll receive an extra vote for each twist and
two
for doing both!
RULES:
1. No sign-ups required, join anytime!
2. Your layout must have some type of 'floral' element.
3. Any size of layout, one or 2-pages are allowed.
4. Only one layout per person can be submitted for judging, but you are welcome to share other pages you've done using the subject item!
5. You MUST allow public embedding to be entered into the challenge.
6. Please link the products you use - it's a great reference!
7. You can only upload new layouts from Tuesday, May 1st until Thursday, May 31st, 2012 at midnight PST.
8. Give Love = Get Love (But I am not going to monitor this!)
9. Only when I have closed the challenge, PM me the numbers of your favorite 3 layouts. The layout with the most votes, wins!
10. Don't vote for yourself, you'll get a vote for voting.
11. Have fun! (duh!)
ALLOWING PUBLIC EMBEDDING:
1. Go to the layout in your gallery.
2. Click on 'Edit Image' tab at the top on the left side of the layout.
3. Scroll down to the bottom left side.
4. Check the box that says, 'Allow Public Embedding'.
LINKING LAYOUTS TO THE THREAD:
1. Go to the layout in your gallery.
2. Go to the Share section on the left-hand side and click on 'Share Anywhere'.
3. Click on 'IMG code' button.
4. Copy and paste the code which starts [url...] into the forum thread.
April's Winner
The Train I Almost Missed
By
GentlewoodFarms
May Examples:
Twist 1: DIY Flower
Horsin' Around
By
SonjaC
Twist 2: Power Flowers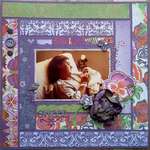 Sweet (A Mother's Love) *Scraps of Darkness*
By
SonjaC
Now, who's in??
------------------------- ------------------------- ----------
Participants
1. GentlewoodFarms (Pat)
2. babigirl
My Flower
By
Babigirl
3. Pam in TX (Pam)
My Mother.....My Self
By
Pam In TX
4. Newtoscrapping2011 (Courtney)
5. DreaSlee
Untitled
By
DreaSlee
6. lindaj3 (Linda)
7. Vincarash (Carolyn)
8. sarahmacnificent (Sarah)
9. Denielle.c.podraza (Denielle)
May SUbject Challenge-Sleeping beauty
By
Denielle.c.podraza
10. sasload4 (Sandra)
STICKER POX
By
Sasload4
11. tinadn (Tina)
Picture perfect prom
By
Tinadn
12. carbphrek (Stacey)
13. dollscrap (Jeannie)
14. YourScrapAttack (Rhonda)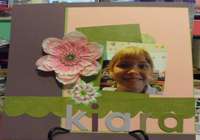 NSD LO. -- Kiara
By
YourScrapAttack
15. njr007 (Norma)
Abuelita
By
Njr007
16. MSD (Monique)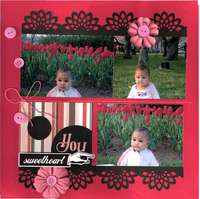 You Sweetheart **Nuts About Sketches**
By
MSD
17. ariyavatkul (Nicole)
soar
By
Ariyavatkul
18. LittleMRSImelda (Imelda)
a Little Piece of Heaven
By
LittleMRSimelda
19. Erin Reed - Ekr1432 (Erin)
delight **SWV**
By
Erin Reed - Ekr1432
20. Joellio
Simple moments
By
Joellio
21. Cox3349
Cake
By
Cox3349
22. Marcilb (Marci)
Diva Dog PINK CHALLENGE
By
Marcilb
23. Heather N (Heather)
May flowers
By
Heather N
24. forevervampress (Celina)
Sleepy ~ Pink Challenge
By
Forevervampress
25. Lmc1029
Great Grandma's 92nd Birthday
By
Lmc1029
26.
------------------------- -----------------------
Key
= 1 Twist
= 2 Twists