Toni.....
You are missing stuff in the picture.
There was a full size chalk set from your wish list, and cutter blades too.
Here is what I sent.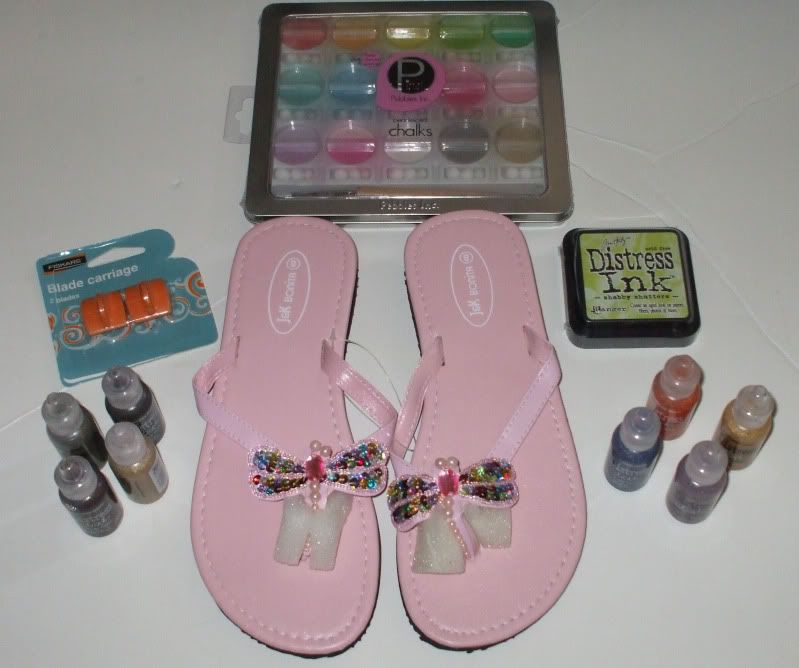 The flowers were sprayed with pink and brown glimmer mist to make them shiny.
Drayia - They did not have them in purple of I would have ordered them for you already LOL
You ROCK Moon that would of been completely awsome!! Such a nice package to receive.