Ok AuntyT...I hope you didn't mind me using your faves to find your inspiration...here's your card.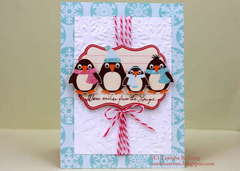 Warm Wishes Card
By
TanishaRenee
and your layout..sorry the public embedding is not allowed...because of that I found an alternate but it didn't have the p.e. allowed either so I went back to my original choice...which I love. When I saw this layout I made it a fave too!
http://www.scrapbook.com/galleries/784605/view /3812931/...