We are now OPEN!!
This is a thread for grans of all ages to share their love of scrapbooking and/or other crafting projects. You MUST be a grandparent to join this thread and actively involved with scrapbooking or crafting projects. We love to chat about all kinds of things but it is PRIMARILY a scrapping thread. If you would like further information, please contact me.
When you put up your first post, please answer the following questions so we know a little bit about you.
1. Your first name
2. Your date of birth (Nope, year isn't necessary)
3. How many, if any, children? Tell us about them.
4. How many, if any, grandchildren? Of course you'll tell us about them!!
5. How long have you been scrapping? Paper, digi, hybrid?
6. Where do you live?
7. Any other hobbies?
8. And anything else you'd like to tell us!!
Members birthdays:
Jan 13 Cheryl
March 3 Diana
March 17 Josie
March 18 Cathe
April 8 Betsey
August 9 Tish
August 25 JoJo
Oct. 3 Char
Dec. 27 Ann
Dec. 28 Donna
HOSTESS FOR CHALLENGES 2015
Jan. - Tish
Feb.- Donna
Mar. - Betsey
Apr. - Tish
May - Cheryl
June - Char
July - JoJo
Aug. - Cathe
Sept. - Di
Oct. - Jo
Nov. - Donna
Dec. - Betsey
JUNE CHALLENGE:
For June's challenge I would like to see a layout of DISNEY!!! If you do not have a Disney trip to do, then do a theme or waterpark of some kind.
Ta-Daaa!!!!!!
By
Memex9
TRA MATIZED
By
Scrappin 2
Disney Magic
By
Tishd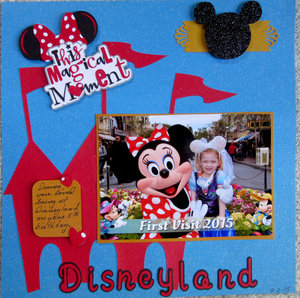 This Magical Moment
By
Sunnydi
Disney Road Trip
By
CharK
MAY CHALLENGE SKETCH:
May Challenge
By
Cdjohnson
A Smile To Love
By
Memex9
LOVE SMILE ENJOY FUN
By
Tishd
Decorating the Tree
By
Sunnydi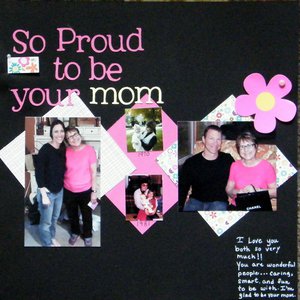 So Proud to be you mom
By
Scrappin 2
Color Run 2015
By
Cdjohnson