Glue can seem like... well, just glue. How complicated can glue be? And what could you possibly need to know about it? Find out what you must know before you buy adhesives here!
1. Know Your Options
Who knew there was so much glue? Try saying that 5 times fast and it may make your head spin. What else might make your head spin? The amount of adhesive options available today for paper crafters.
The first thing you need to know before you find the perfect adhesive for your project is the knowledge of what is available to you!
Wet Adhesives
Wet adhesives are perfect for embellishments and heavier items on your projects. Wet glue takes longer to dry and comes in a variety of options including paste, liquid, glue stick, or spray.
Use wet adhesives for: chipboard, paper, plastic, fabric (liquid fabric glue), some organic materials, and styrofoam.
Dry Adhesives
Dry adhesives are already dry, so the wait time is nonexistent! Dry adhesives come in many options including rollers and runners (double-sided tape), single-sided tape, dots, tabs, sheets, photo corners, and more.
Use dry adhesives for paper, memorabilia, and photographs.
Click on each of these adhesive types to learn more about them:
2. Know What You Need Adhesive For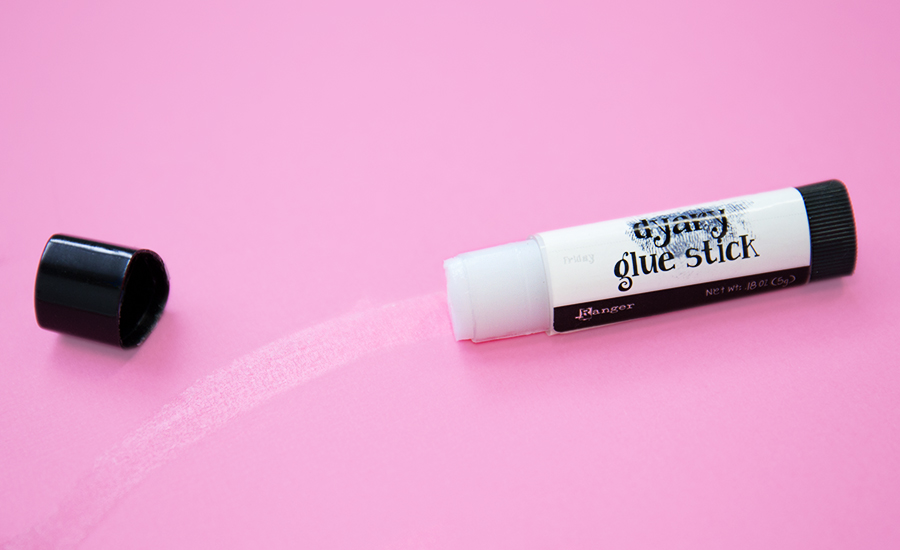 If you plan on adhering beads, gems, and wood pieces to chipboard, you need a heavier glue that will be able to take on the weight. You should choose a liquid adhesive.
If you plan on pasting photos into your planner or adding die cut pieces to a card front, dry glue is going to work perfectly for you.
Weigh the options this way: If the item that needs to be adhered sways heavy, best stick with liquid. If it's all primarily lightweight paper types, dry should do the job.
3. How Much Adhesive Do You Need?
It is true with liquid adhesive - a little goes a long way. But it's also true that you'll find you use dry adhesives a lot more quickly than you thought you would - ask any crafter.
Nowadays, there are refillable roller options for those who want to A) be more economical and/or B) Go green!
Another option is purchasing a pack that will save you money in the long run, such as this pack of 6 that is popular with today's paper crafters.
Adhesives also come in many widths. If you plan on adhering small sentiments and that's about it, a double sided roll with a 1/8" width will be perfect. If you plan on adhering entire pages and large photos, you may want a larger sheet of adhesive, like this option, or even a convenient roll, such as this one
4. Glue with Creativity
Sometimes it's difficult to get excited about adhesive. Their purpose is primarily utilitarian. However, there are some amazingly innovative and downright fun adhesives on the market today. You can find adhesives that also act as varnishes or sealants, such as Mod Podge - which will give you a matte or glossy finish depending on what you choose. There are also a kaleidoscope of colorful glitter glues to add sparkle and shine to your projects. On top of that, there are adhesives with thickness and dimension to make your elements-of-choice look more dimensional on the page (dots and foam)!
5. There is An Undo Glue to Fix Your Mistakes
With adhesive, it's a common belief that you "can't go back" - and though that is sometimes true, sometimes it's not! Un-Do was created for those moments when you adhered something you didn't want to or changed your mind. Instead of shouting angrily (though we suppose you could also do that), Un-Du will help you undo your mistakes - at least your adhesive ones.
---
Like this Article?
You might also like...
Choosing the Right Craft Adhesive
10 Things You Didn't Know About Adhesives
---