Every month, Cards for Kindness® by Creative Kindness, will bring you all the updates and information you need to know about our Cards for Kindness® initiative.
In total, we have directly impacted the lives of over 511,900 individual people and counting. Your card submissions have already impacted so many, and you can keep making a handmade difference for others.
We are blown away by your positive response to Cards for Kindness®, and all of us from the Creative Kindness Foundation® want to sincerely thank you!
Learn How You Can Get Involved with Cards for Kindness®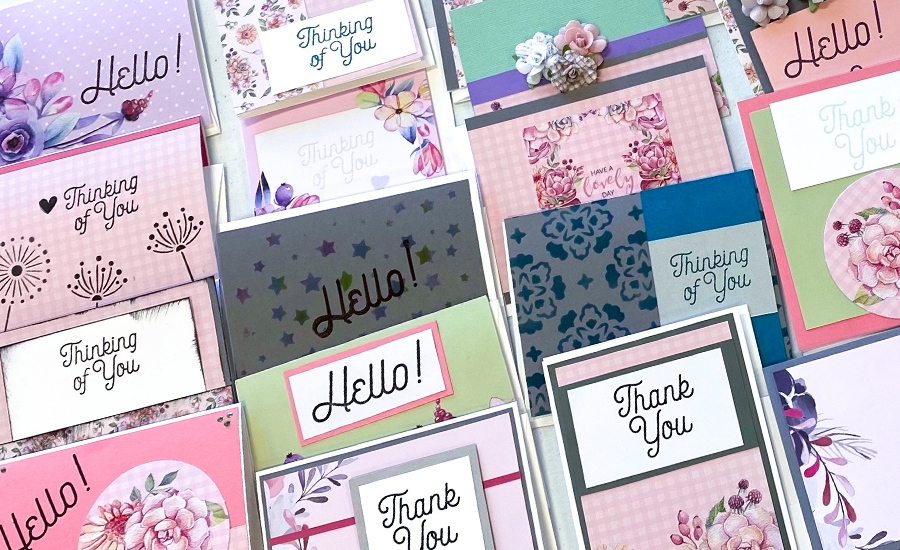 Employees at Creative Kindness had the opportunity to create handmade 'Thinking of You' and 'Hello' cards to help further the Cards for Kindness™ initiative.
We are currently in need of "Happy Hello," "Thinking of You" and "Happy Birthday" cards. Please consider creating and sending these themes to help make a handmade difference.
We currently have an abundance of the following themes of cards: Thank You, Christmas, Congratulations, and Inspirational / Motivational. Please consider donating other themes of cards at this time.
"I was so happy to learn about Cards for Kindness®. I make far more cards than I can use, so having a central donation option was so helpful. It's heartwarming to know that the cards I donate will make someone's day better. I appreciate the wide range of charities that benefit from this program." - Cards for Kindness Participant.

Impact One is one of the thirty-eight organizations your cards have impacted this season.
This impactful foundation is all about improving the quality of life for breast cancer fighters and ensuring they have the proper resources, support, and products along the way. Their team of survivors, health care providers, professionals, caretakers, and friends aims to alleviate the financial and emotional burden experienced by women during treatment and recovery. Part of their support involves a free, personalized Hope Box for patients.
"Our vision is to alleviate the burden experienced by women during breast cancer treatment and recovery by offering prosthesis, bras, wigs, and post-surgical garments."
Your cards are used in the Hope Boxes for inspiration, motivation, and encouragement for cancer fighters. We couldn't do this without you and your heartwarming cards!
Follow us on Instagram! @cardsforkindness_official and @creativekindness_official.
Wrap your cards in tissue paper or bubble wrap to protect your cards in the mailing and receiving process.
See more guidelines and tips in the video below!
Interested in participating in Cards for Kindness®? Learn how to send your unused handmade cards
here
!
---