Back in the early 2000s, the original Cricut Personal Electronic Cutting Machine was launched and took the crafting world by storm. It put a ton of creative control into the hands of crafters in their own homes.
Times have changed, and technology has progressed with Cricut machines, Silhouette Cameo machines, digital cut files, and more. But just like scrapbooking memories from way back when vintage Cricut machines hold a special place in people's hearts and craft rooms.
In this article about original Cricut machines, you'll learn:
The differences between original Cricut Legacy machines like the Personal Cricut, Cricut Expressions, and more recent releases in the Cricut Explore Air family
How to troubleshoot common issues with your Cricut machine
All the answers to your top, most-asked questions about Cricut machines and how they work
What Are Cartridges?
The first Cricut and popular Cricut Expression were standalone machines (no computer or phone required) that used cartridges filled with fonts and images to cut out designs. If you didn't have image or font cartridges, you simply could not use your Cricut machine.
These little tear-drop shaped plastic cartridges usually had themes of images for each one. Holidays, sports, seasons, characters, etc., each had their own cartridge. Simply plug in your cartridge to your Legacy Cricut machine, and you were ready to create.
The newest Cricut machines, like the popular Explore Air series, do not require cartridges for use anymore. But - good news! If you have some old cartridges lying around, you can still use them with these new models of Cricuts! Insert them in the slot on top of the machine and access the cartridge's content in Cricut Design Space.
What Does it Mean When Cartridges Are Linked or Unlinked?
When using your Cricut cartridges with your Personal Cricut, Cricut Expression, or other Legacy machines that operate without a computer, you won't ever run into a linkage issue. Easy, right?
However, if you're using a newer Cricut Explore Air machine, which needs a computer to operate, cartridges need to be linked or registered to you as the user. What this means is that the cartridge's images get downloaded into your Cricut Design Space so you can use them. Cartridges can only be linked once to Cricut Design Space.
If you originally purchased the cartridges new and you've since upgraded (or are thinking of upgrading your machine), then you can easily link them to your Cricut Design Space account. If you've purchased them second-hand or gotten them from a friend, they may have already been linked and therefore cannot be linked again.
Previously linked cartridges can still be used with the original, older model Cricut machines when they are used as standalone machines (not with a computer or device). Just insert the cartridge and use the machine's keypad and LCD screen to access the cartridge content.
Can You Use the Cricut Cake With Paper?
The Cricket Cake machine was designed for talented bakers and confectionary creators to make something spectacular and edible. Cut through gum paste, fondant, frosting sheets, edible paper, and more on an electronic cutting machine - genius!
But can it be used for regular crafts like paper, scrapbooking, and card making? Sure it can!
Every single part on the Cricut Cake machine that comes in contact with your project is food safe and approved for contact with edible goodies. If you decide to switch from food to paper, you may require a different housing and blade to ensure it cuts safely through thicker materials like cardstock.
It also means that your machine may not be 100% food-safe anymore if you switch back to frosting and fondant.
Please note this machine has been discontinued.
What Speed Should My Cricut Be Set At?
Blade speed? Blade depth? Pressure setting? Wait, what? The dials and settings on your Cricut can feel a little intimidating, but once you understand how each one of them affects your project, you'll be a pro in no time.
As a general rule of thumb, a mid-range speed is probably the best place to start with your cuts. A majority of crafters agree that a blade speed of 4 is the way to go. For lightweight materials and smaller, more detailed projects, decrease the cutting speed. If you're seeing tears in your cuts, try turning down the speed.
Always test out your cuts on a scrap piece of paper after each adjustment to your settings.
What Pressure Should My Cricut Be Set At?
The pressure dial on your machine controls how hard the blade presses against your paper. For heavyweight materials, you'll want to increase the cut pressure, and for lighter materials, you'll want to turn the dial down to decrease the pressure. Remember to test your adjustments on a scrap of paper and not your final project to make sure your settings are perfect.
If you've adjusted the pressure on your machine and the cut still is not making it through your paper, try adjusting the blade depth.
Does My Blade Need To Be Replaced?
Believe it or not, you can typically expect approximately 500 to 1,500 cuts from one cutting blade before you have to replace it. Of course, the actual life of your blade does depend on your typical machine settings and the materials you use.
Cutting out from thick cardstock and other heavy materials will reduce the life of your blade over time, but these materials typically produce the cleanest cuts and best results on each project.
If you're seeing cuts that have whispy, feathered, or jagged edges that are just not super clean, try swapping your blade out for a new one.
Which Is Better: The Cricut Create or The Cricut Expression?
Each machine has attractive features that appeal to different types of crafters.
In terms of size, the Cricut Create is smaller and more portable. It has a maximum cutting space of 6" x 12", which makes it ideal for card makers, traveler's notebook lovers, and creative individuals who work on a smaller scale.
The Cricut Expression is a few years newer than the Cricut Create system and came with a few fun advancements in technology.
The cutting space is also significantly enhanced with the ability to cut 12" x 12" designs and all the way up to 12" x 24". Along with an upgrade in size capabilities, several quick function buttons were added as well. Use the auto-fill or quantity buttons to cut as many of your shape/design as can fit on your piece of paper or select a specific quantity that you want to cut out. So simple!
I'm Having Trouble Installing Software That Came with My Cricut, Help!
Many of the original Cricut machines function without a computer, which is great because no software is needed. If you're using a Cricut Expression or other older machine, just use your cartridge, LCD screen, and keypad to get your designs cut out.
Cricut also previously had software called Cricut Craft Room, which allowed the older machines to work on a computer. Unfortunately, this software (and support for it) was discontinued in 2018 when Cricut Design Space was launched.
Unfortunately, if you are using a legacy machine (legacy machines include Cricut Personal, Create, Expression, Expression 2, Mini, Cake, Cake Mini, and Imagine), you will not be able to use a computer or smart device with it.
Unfortunately, if you are using a legacy machine (legacy machines include Cricut Personal, Create, Expression, Expression 2, Mini, Cake, Cake Mini, and Imagine), you will not be able to use it with software or a computer.
If you're using a newer model Cricut machine in the Explore Air family, you will enjoy Cricut Design Space and all it has to offer. Download it directly from Cricut for your computer (no disk required) or as an app on your smart device.
My Cricut Isn't Cutting Larger Things, Even With a Bigger Mat.
Do you want to supersize your Cricut cuts, but you're having some difficulty? We're here to help. In order to cut designs measuring up to 11.5" x 23.5", the first thing you need to get is a larger cutting mat. Pick up a 12" x 24" mat and get ready for some fun.
Make sure the design you choose is sized appropriately on your machine. Then find the setting for "Default Mat Size" and change it to 12" x 24". From there, you're ready to cut your big, beautiful design!
My Cricut Isn't Turning On Or Working Correctly.
Having some issues with your Cricut machine turning on? Is the machine making all the correct movements, but you're not getting any cuts? You're not alone. Here are some important troubleshooting steps you can try on your own before reaching out to Cricut Support.
Do a machine reset - find out how here.
Check your power cord and give the connection a good look-see. It may have become disconnected or need to be replaced.
Did you hit the 'stop' button during a cut? You may need to leave it for 30+ minutes and try turning it on again.
Check that the blade is installed correctly in the housing and adjust the pressure and depth settings to see if it fixes your problem.
How to Keep Your Cricut Mat Clean & Sticky
Each cutting mat can typically last 25 to 40 full mat cuts, depending on the size of your projects and what kind of materials you are using. If you regularly cut out small designs, make sure you are rotating the cut placement of your mat so that you're not always using the exact same spot.
Because papers can leave behind lint, fibers, and glitter, it's important to clean off your mat often to retain stickiness. You can use a sticky lint roller to dislodge small fibers and retain stickiness.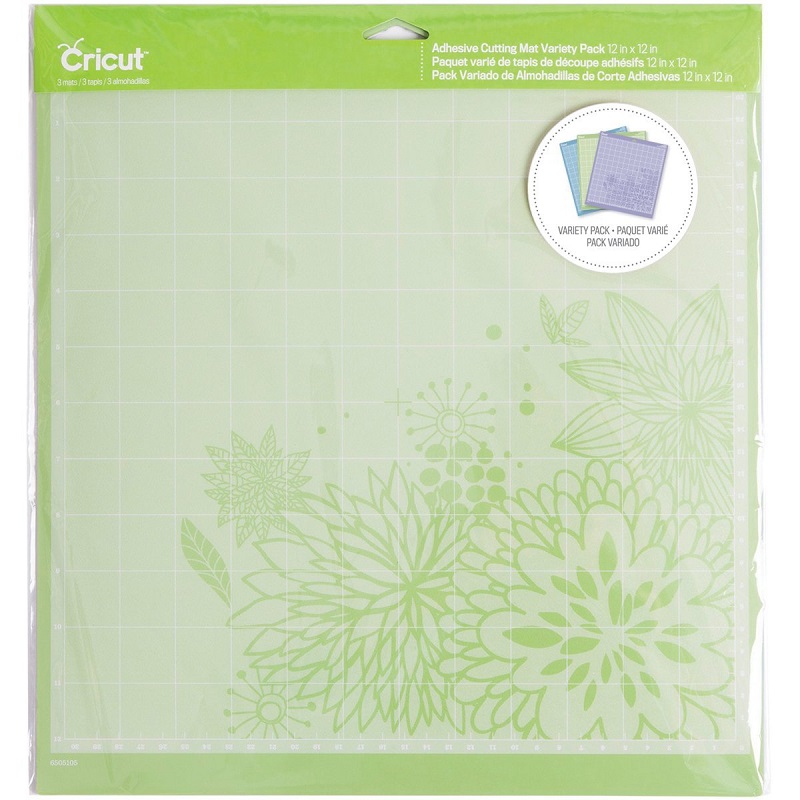 For tougher stuck-on bits, try using gentle dish soap and a microfiber cloth or even a baby wipe to get your stickiness back. Ensure you allow your mat to dry after you clean it before using it again.
There are a few other tips and tricks that involve coating your cutting mat with a glue pen, however, it's important to note that this could potentially void your Cricut warranty, especially if the glue gums up the machine's rollers.
Which Cardstock Works Best in the Cricut?
Everyone has their favorites, but a few common brands keep coming up as reliable go-to recommendations for digital die cutting.
These are high quality, versatile papers and cardstocks in a variety of colors, textures, and themes that will make amazing projects!
What Cords Are Needed With the Cricut?
If you need a cord to connect your computer and your Cricut but aren't sure what you need, the answer is right here. What you're looking for is a USB cable. And guess what? If you have a printer connected to your computer, you can just borrow that cable!
Just unplug the cord from your printer and plug it into your Cricut when you want to use it with your software.
Did you know that there are also USB drives loaded with premade designs that you can use with your computer and Cricut as well? Shop these amazing Design Drives from We R Memory Keepers. They're just like cartridges, but oh, so much better!
What Kind of Chipboard Can You Use In the Cricut?
There are a few options for cutting chipboard with your Cricut machine. The first option is likely the easiest - use super-thin chipboard. Crafty people everywhere are using discarded cereal boxes (that are then coated in material to hide the cereal designs) and finding a lot of success.
No cereal boxes? No problem! Scrapbook.com has chipboard that is similar in thickness to cereal boxes - and super affordable. The 20pt version comes in both 12 x 12 and 8.5 x 11 versions for whatever project you're working on!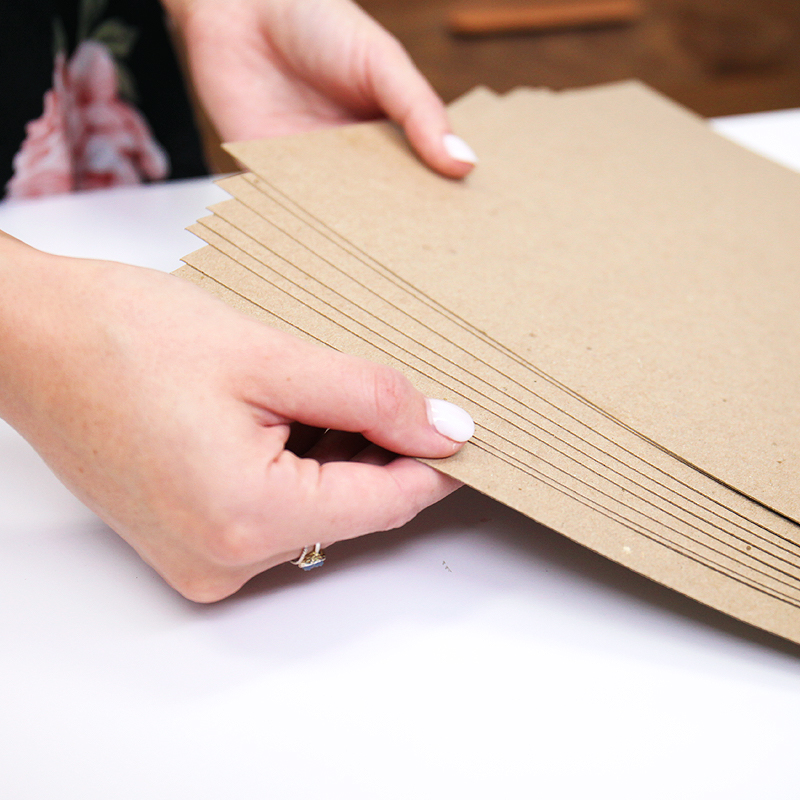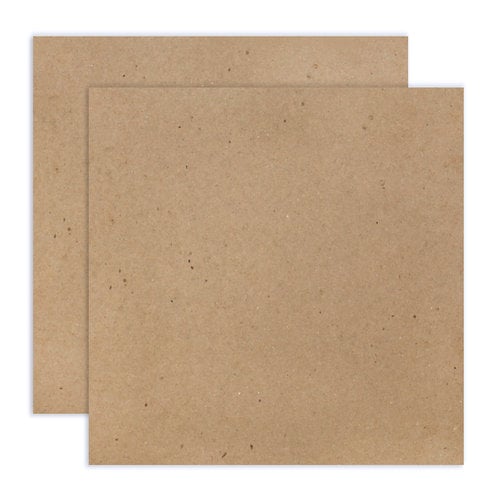 Some thicker types of chipboard can also be cut with a few tweaks to your machine. Try using the deep cut blade, higher pressure, lower speed, and the multi-cut option (if applicable to your machine). Keep in mind that tougher materials will take more of a toll on your blade and dull it quicker than normal.
If you're just starting a chipboard project, it's best to start with a fresh new blade and a new, sticky cutting mat to ensure your chipboard cuts are clean and perfect.
What Are The Alternative Options to Cricut Machines?
The world is your playground when it comes to crafting, and a Cricut machine is just one way to play! There are lots of other alternatives to creating with a Cricut machine.
Silhouette Cameo machines: This is another very popular brand of digital die cutting machines. They use SVG files, software, and the same sort of blade/mat system as Cricut machines.
Brother machines: The Brother Scan 'N Cut model is a sophisticated piece of machinery that has an unbelievable feature of scanning stamped images and cutting around them. How cool is that?
Manual Die Cutting: Sometimes, it's great to unplug and get back to the basics of manual die cutting. Choose a favorite popular machine and get lost in the endless possibilities of thin metal dies, steel rule dies, embossing folders, and more.
Craft Punches: These throwback favorites are still a big go-to for crafters. Punch out shapes, letters, designs, and borders on all sorts of projects.
Fussy Cutting: There's something calming and relaxing about sitting in a comfortable chair with a design and a sharp pair of scissors. Some crafters prefer cutting out designs and shapes. It may take a little more time, but the best handmade crafts always do.
---
Thinking of upgrading your legacy Cricut machine to something new and modern? Or thinking of switching to manual die cutting? Then you won't want to miss these articles:
How to Use SVG Files to Craft With Your Cricut or Cameo
The Ultimate Guide to Die Cutting
Top Die Cutting Questions and Answers
---