SO MUCH FUN!
If you missed today's Facebook Live, don't you worry! You can still watch it here, as well as all of our past ones, or below. Thanks so much for tuning in. We hope that you enjoyed all of our demos, products, projects, and chit-chat. Make sure to like us on Facebook so you can be notified of our next Facebook Live.
Note: The supply list for everything seen on today's live can be found at the bottom of this article!
(CONTEST ENDED) One lucky winner will win this brand new planner from Heidi Swapp's new Memory Planner release, as well as some goodies to go with it! In order to win this Heidi Swapp Package, you must:
1. LIKE and COMMENT on our February 17, 2017 Facebook Live video
2. LIKE our Scrapbook.com Facebook page
3. COMMENT on this blog post (scroll down to the bottom) about your favorite part of the video!
Enter by Monday, February 20th at Midnight MST for your chance to win. Make sure to do all three tasks to qualify. Winner will be notified via email on February 20th. (CONTEST ENDED)
Click here to see the contest fine print.
Here is everything we talked about today on Facebook Live! We got the ball rolling with some brand new releases from Bazzill Basics.
Foil in magical patterns of marble and romantic hearts has left us yearning for their new papers for all of our cards and layouts!
Next, Jessica gave us the low down on Tim Holtz scissors - the differences from size to what each could be used best for.
She compared the 9.5 inch, 7 inch, and 5 inch - so you can best decide which one you're in the market for... or maybe even all 3!
Next, Andy showed us some Daniel Smith watercolor samples and how to get one free here at Scrapbook.com.
After that, Sarah shared some of Heidi Swapp's new Memory Planner release - from beautiful planners so you can keep track of your life in creative style to some chic extras and add-ons to take your planner to another level of glam.
After looking at so many goodies, it was time for another tutorial, and Andy led the way with mixed media! She showed us how to use a few mixed media supplies to make a shimmering tag bookmark fit for underwater fairytales.
All of the products used in this tag are listed under the bottom of this article
With a variety of supplies like stencils, embellishments, and sea-themed ephemera, Andy made mixed media easy, fun, and totally customizable so your tags can be used for anything from layouts to cards and gift-giving to DIY art!
Sarah followed after Andy and showed us some projects made by friends at Scrapbook.com using Washi Tape: a travel journal, your own patterned "paper" for durable die cut pieces, and more!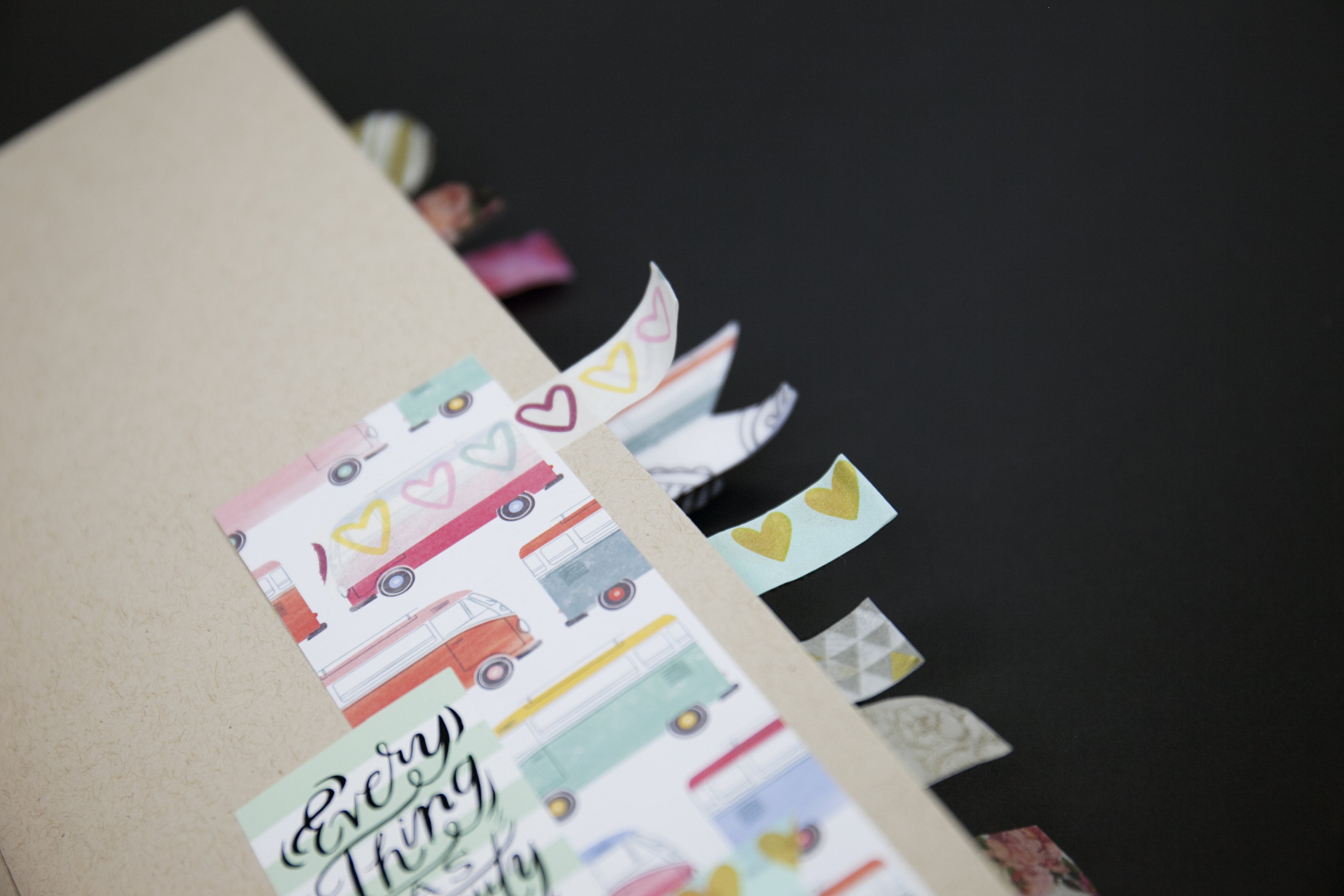 Then, she showed you a few other creative ways to use washi tape to get the most out of your washi.
Washi Tape Ideas:

Creating tabs in a travel journal
Creating your own patterned paper
A string banner embellishment
Decorating clips for your planner
Die cut pieces
Using washi tape for planning in your planner
Decorating cans for marker storage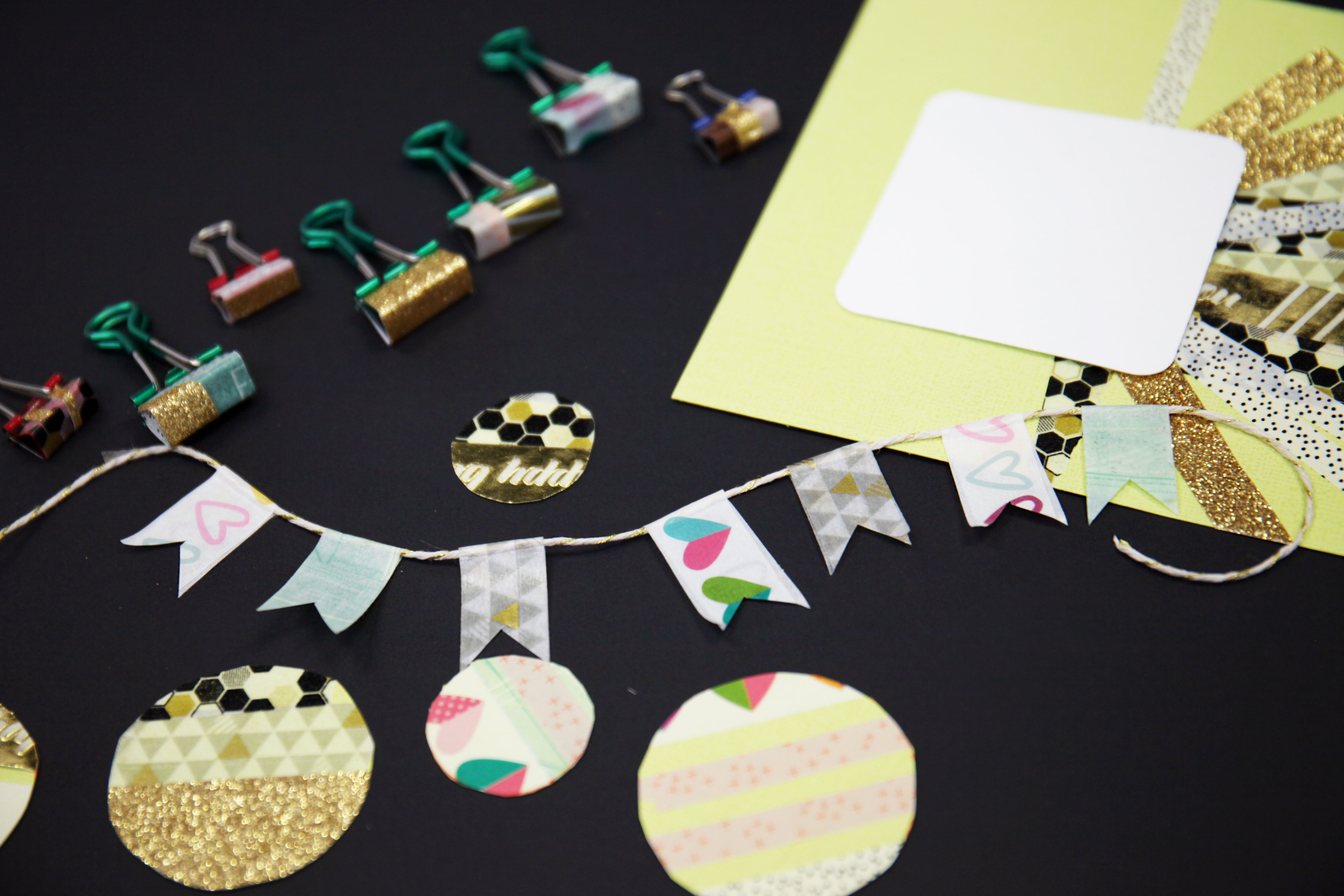 Don't forget to follow us on Instagram to see creative photographs on the daily. We LOVE sharing customer haul photos and projects. For hauls, share your photo with the hashtag #scrapbookcomhaul and projects with #sbcinspired.
Thanks so much for watching and we'll see you next time on Facebook Live!
The winner of the Facebook Live contest has been notified.
---