Have you seen the latest Facebook Live? If not, you can watch that video here, where we have so much fun talking about some beautiful collections and showing you how to do some gorgeous techniques that will take your memory keeping up a notch!
Note: the supply list for everything seen on today's Live can be seen at the bottom of the video!
Want to enter the contest featured on Facebook Live today!? As promised, we have how to do that right here!
(CONTEST ENDED) Four lucky winners will each receive the Just Be You Collection Kit by Echo Park! Each kit includes 12 double sided 12" x 12" papers, 1 elements sticker sheet, and 1 alphabet sticker sheet!
(CONTEST ENDED) Here's how to enter:
1. LIKE our Scrapbook.com Facebook page
2. COMMENT on our Jan. 31, 2017 Facebook Live video
3. Leave a COMMENT on this blog post
(CONTEST ENDED) Make sure to do all three tasks to be entered to win! Winners will be notified via email and listed underneath this blog post once notified. Participation deadline is Thursday, Feb. 2nd, 2017 at 11:59 pm MST.
(CONTEST ENDED) Click here to see the contest fine print.
In today's super fun video, Andy shared Pinkfresh Studio's fresh, new collection: The Mix No 1. She showed all of the adorable alpha stickers, enamel shapes, acetate tags, and more - all brightly colored with inspirational and motivational messages!
Next, Sarah showed the versatility of a single collection by sharing projects made by employees of Scrapbook.com - all using My Mind's Eye Yes, Please Collection, a chic set of unforgettable patterns in black, white, and gold that redefines the term sophistication.
Sarah shared the stunning cards, a mini album, and a beautiful Valentine's Day crown, all made with Yes, Please.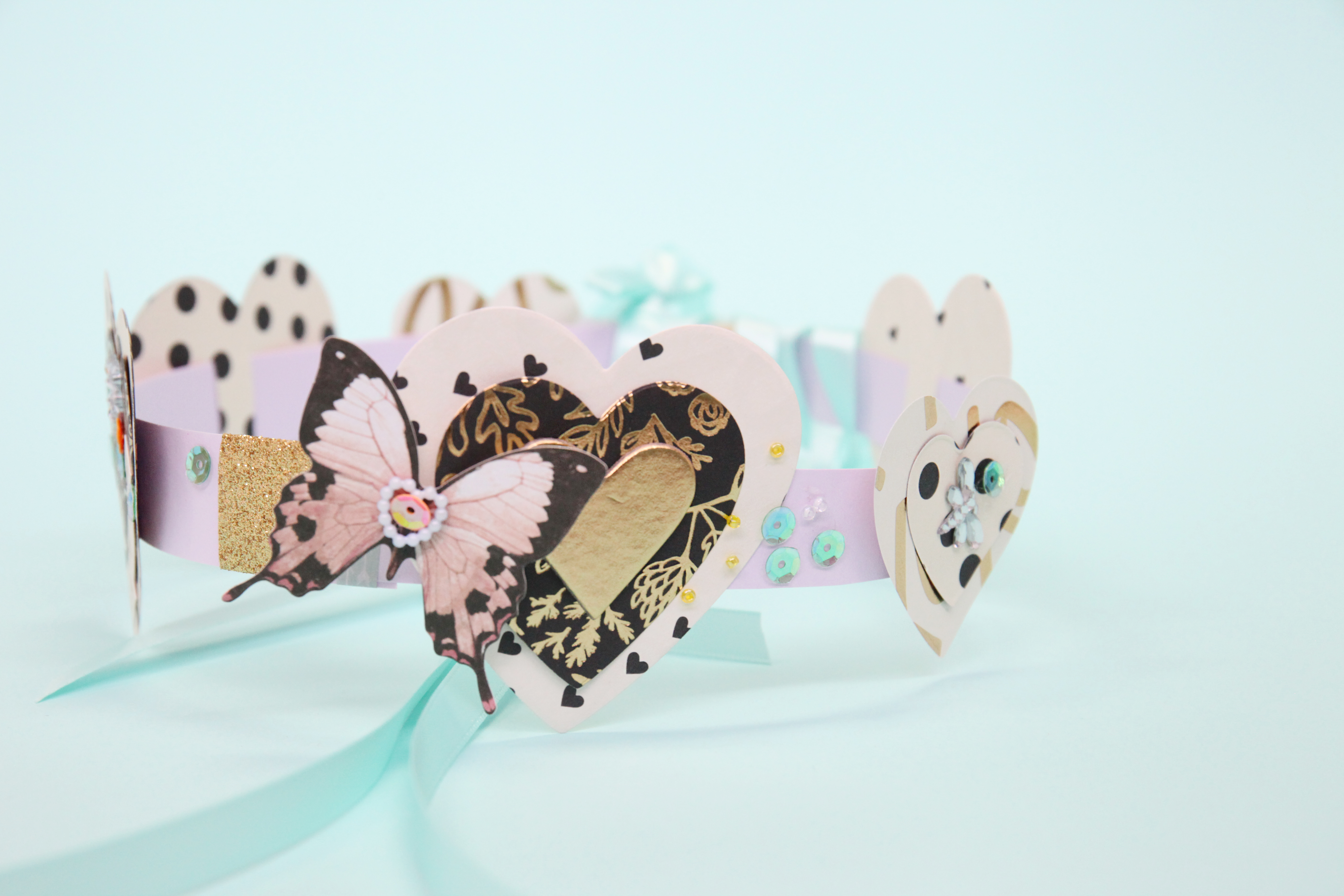 Next, Amy showed us the Just Be You Collection by Echo Park - a collection filled with cacti, hot air balloons, dream catchers, and inspiration to be totally you! She also gave us a wonderful inlay die cutting tutorial - a break down of how to add an inlay on your photo for pocket page scrapbooking, layouts, or whatever your creative heart desires.
Next, Andy showed us Kaisercraft's Planners and planner accessories so you can schedule your life creatively, functionally, and in style.
Lastly, Sarah gave some tips on how to make your very own Valentine's Day crown for upcoming parties, classroom activities, or photo shoots. Make sure you check out the video so you can make your very own!
Don't forget to see hundreds of upcoming releases for all of your favorite brands on our YouTube channel, as well as get our next big sales and inspiration by signing up for newsletters! Score!
We hope that you enjoyed our Facebook Live! See you next time!
Winners have been notified. Thank you to all who participated!
---