The planner craze is in full swing and we're sharing a line of planners that we think you're going to love! They're colorful, trendy, and perfectly priced.
Check out our Facebook Live, where we share the entire collection, Life Organized, as well as our two favorite planners from the collection, Embrace Today (aqua with gorgeous tropical flowers) and Live Bold (forest views with gold accents).
These planners, created by Paper House Productions, are spiral bound and are 18 month calendars that are undated. That means that you can start your planner any month of the year - no waste, and you a perfect fit for your personal timeline! One of our favorite things about the fact they're undated is you can buy a few of your favorites and have new, blank ones when you finish the previous one.
These planners have weekly spreads as well as monthly spreads, so you can see your month as an overview, and plan week to week, day to day. The first page of each month contains an "at a glance" section, where you can fill in important reminders about your month. There is also a Goal section, an Important Date section, and a To Do list, so all of your thoughts can be in one place, on one page.
Each of the planners has two pockets - one on the front interior, one on the back interior, so you can carry around your stickers, notes, receipts, and embellishments to keep you organized and inspired. The first few pages within the planner are sticker pages - month titles, flags, stars, arrows, "appointment" stickers, icons (like shopping cards and teeth), and then decorative accent stickers too. Each one has over 200 themed stickers tucked inside your planner for easy access, wherever you may be.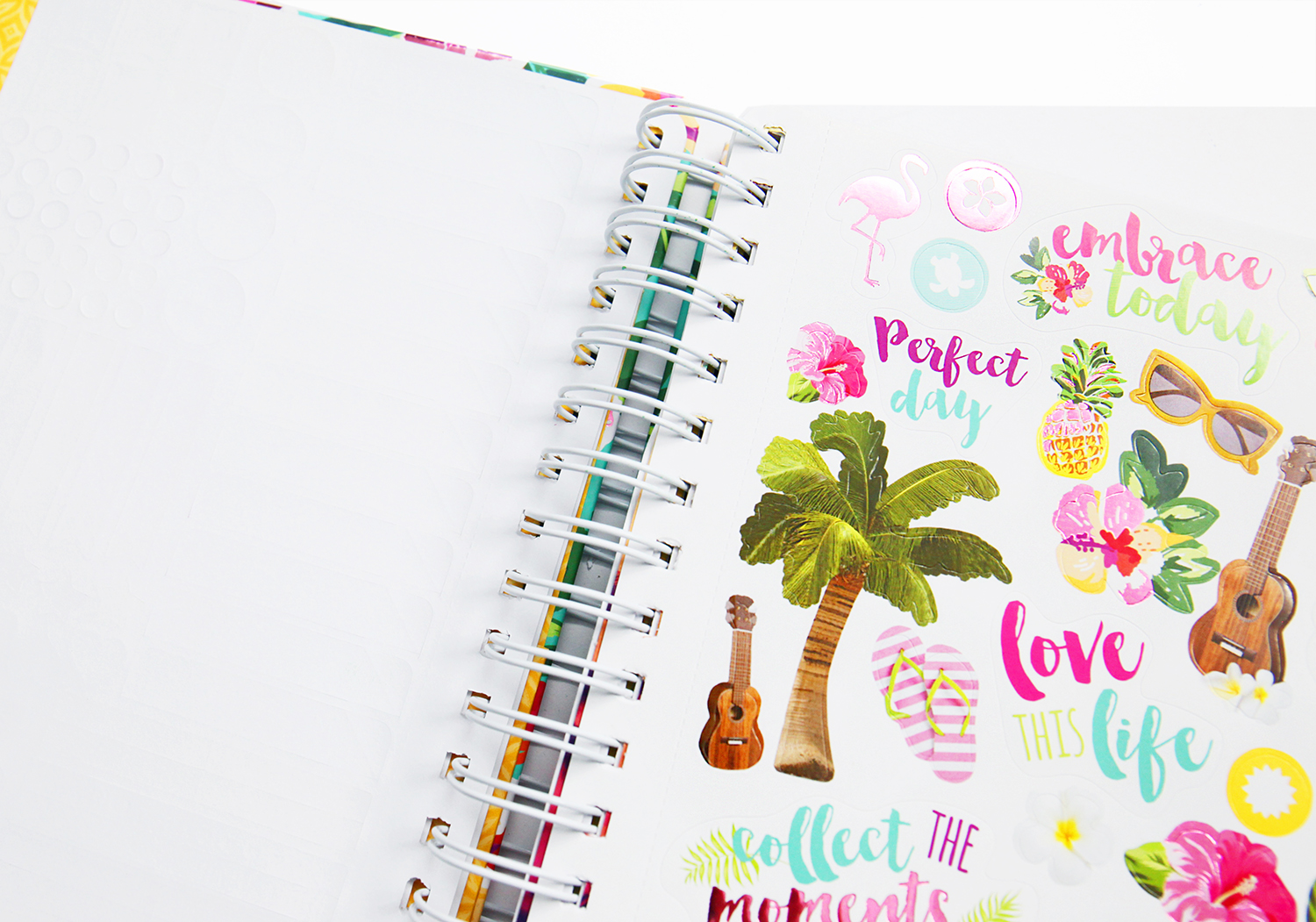 Each one also has 18 unique, artfully designed dashboards (aka month separators), so each month starts with a beautiful design and an area to take notes, sketch, or journal.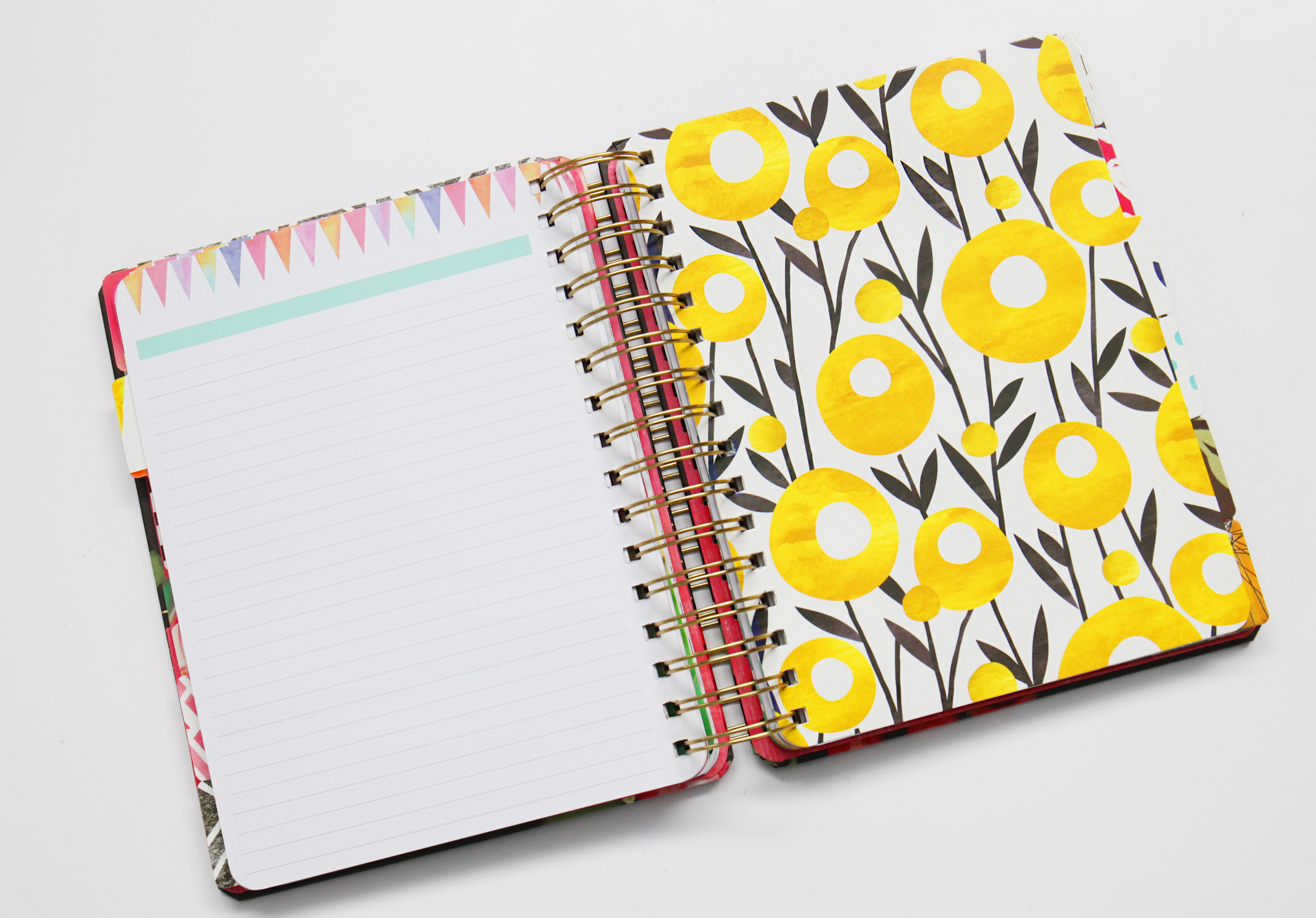 Plus, these planners are for everyone - whether you're purchasing for a teenager, yourself, your daughter, or your husband - there's a planner to fit pretty much any taste.
And, we have to point out, there is a wedding planner in the collection!
And, lastly, the Life Organized Collection has a caboodle of correlating stickers to choose from to match your planner and your tastes.
If you're looking for a planner that's inexpensive, versatile, and beautifully designed, you'll adore these.
Don't forget to like us on Facebook so you can watch us Live! Check out the entire Paper House Life Organized Collection here.
Contest Ended Want to enter the accessories giveaway? 3 lucky winners will each receive a goodie bag from Paper House Productions, filled with accessories for your Paper House Planner, AND a 6"x 6" Paperhues Handmade Paper Pad! Make sure you grab up one of their beautiful planners today!
That's it! We'll choose a winner on Friday, May 19th. You must do all three things in order to be qualified. Make sure to enter by Thursday, May 18th at midnight (PST)! Contest fine print here. Contest Ended
Contest Update: Winners are currently being notified! Thanks to everyone who watched Facebook Live!
---
Also - we're really happy to announce that Feedspot listed us as number 1 in the 100 Top Scrapbooking Blogs! We're very honored to have been chosen - so a big thank you to Feedspot!
---