We're so happy to have May Flaum joining us in the studio this week to share her uplifting crafts full of trinkets and treasures! Also, a little birdie told us that she has a new class coming on the site in the months to come... don't forget to sign up for our newsletter if you want us to let you know when it's available!
May Flaum is a designer, author, and teacher - and she loves to share her creations with crafters everywhere on her irresistibly charming blog, Craft With May. Not only that, she is the Lead Designer of 28 Lilac Lane (a line through Buttons Galore), that is all buttons, all sequins, all embellishments - all the time.
We invited May Flaum to join us on Live Video, where she shared some of her newest 28 Lilac Lane goodies and a quick and easy mixed media tutorial that you can try at home! Check the video out - and don't forget to tell us your favorite way to use buttons in the comments!
You'll want to watch the video for the full tutorial, but May also wrote it up for you here, so you can watch it and refer back to it later, when you start your project! Along with that, we also added an inside look at May's life, where she shared a few not-so-well-known things about herself, exclusively for the Scrapbook.com community!
Name: May Flaum

A trend I am currently loving: As a long time planning and stationary enthusiast, I love that planners are a thing right now. There are even more cute notebooks, covers, and accessories than ever to choose from and I can't get enough!

Always on my desk: Stray sequins & Tim Holtz Scissors

A tip for those who want to craft, but aren't sure where to start: Come up with one specific project to work on, and keep it simple. Learn how to plot out a project, shop smart, and let yourself enjoy the learning and creative process.

Favorite season: Winter, because I love dark, rainy days when I can be inside - cozy and crafting!

Item I can't get enough of: There is no such thing as too many buttons.

My go-to Starbucks order: Venti Caramel Macchiato

My favorite quote: "Do or do not, there is no try." - Yoda

My favorite new collection: Paige Evans' and Maggie Holmes' 2017 releases are tied for top spots - I've reordered them both. I can't stop using them!

Something not a lot of people know about me: I prefer silver for jewelry, but gold for crafting. Just a weird quirk!

I collect: Notebooks. I try really hard not to buy new ones, but there are always at least a few dozen here on the shelf, waiting for their turn to be used. I just love blank notebooks for travel planning, idea brainstorming, and note taking - and I love all shapes and sizes of them.
Mixed Media Tutorial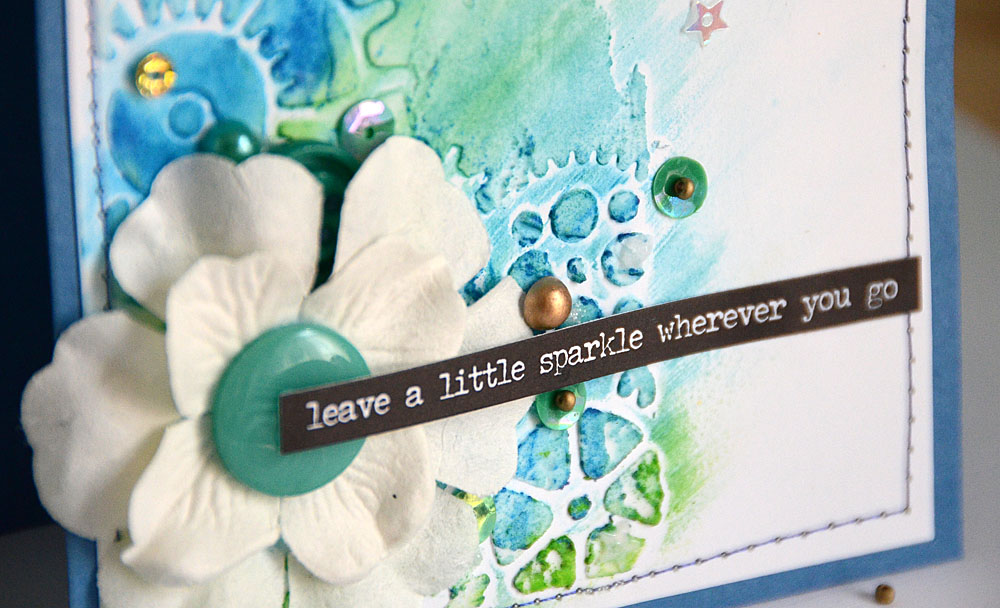 Note: The tutorial below was written by May Flaum for Scrapbook.com. For the full tutorial, see the video above! All materials for this project can be found under the blog post!
Mixed media is as easy as 1-2-3! Don't believe me? To get started, try this:
1. Use paste, gel, or my favorite texture paste, with a stencil, on any part of your project.
2. Add the color medium of your choice directly onto your design.
Tip: Apply a thin coat of gesso for smoother color if using a dry color medium, such as oil pastel
Tip: Need the color to be set and not continue to react? After you apply the color, but before you embellish, run a light coat of gel medium over the top to seal it.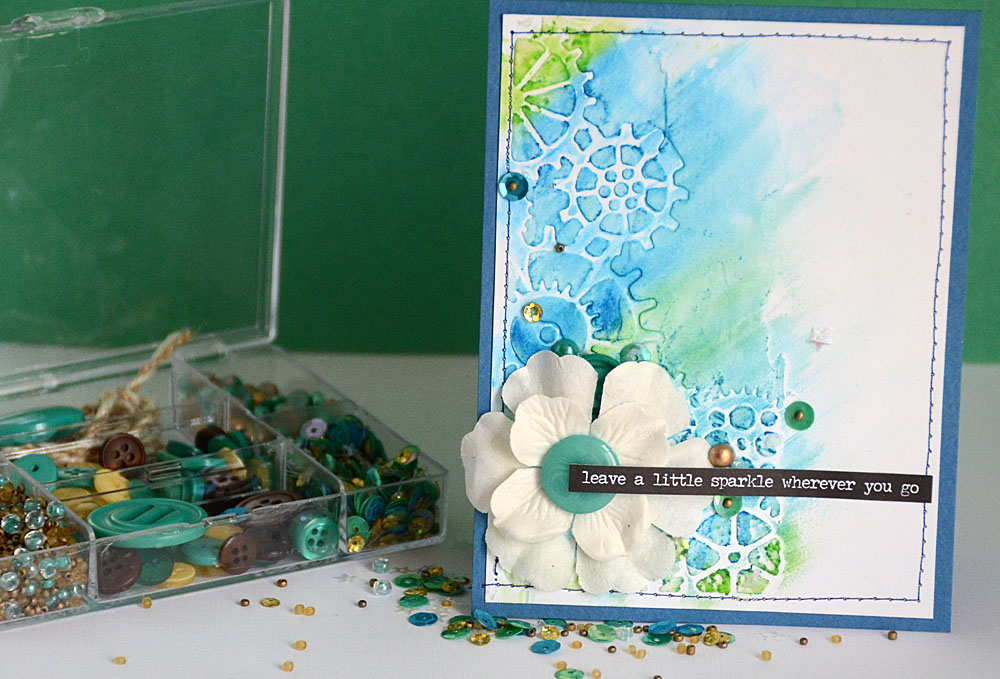 3. Add a cluster of embellishments, working from largest to smallest.
From this basic 1-2-3 formula, you can work in a planner, a scrapbook page, a card, canvas, or anything else you'd like! It's a great way to cover a mini-book or notebook as well!
---
A big thanks to May for joining us and we hope that you enjoyed her beautiful tutorial - and that you also remember to leave a little sparkle wherever you go! :)
Don't forget to subscribe to May's blog.
And, follow May on Instagram & YouTube
---