This year, Scrapbook.com is showcasing 21 amazing new products that are already receiving lots of buzz and excitement throughout the crafting community in the beginning of 2021.
OK, you caught us - we chose more than 21. But that just means more amazing BONUS products to get excited about, so stick around till the end!
Scrapbook.com Slimline Dies
Here at Scrapbook.com, we design products that crafters will love because we're crafters ourselves. Our slimline dies are filled with unbelievably fabulous patterns and tons of creative potential. You'll fall in love with each single cover plate die and nested slimline set and immediately envision your next slimline card.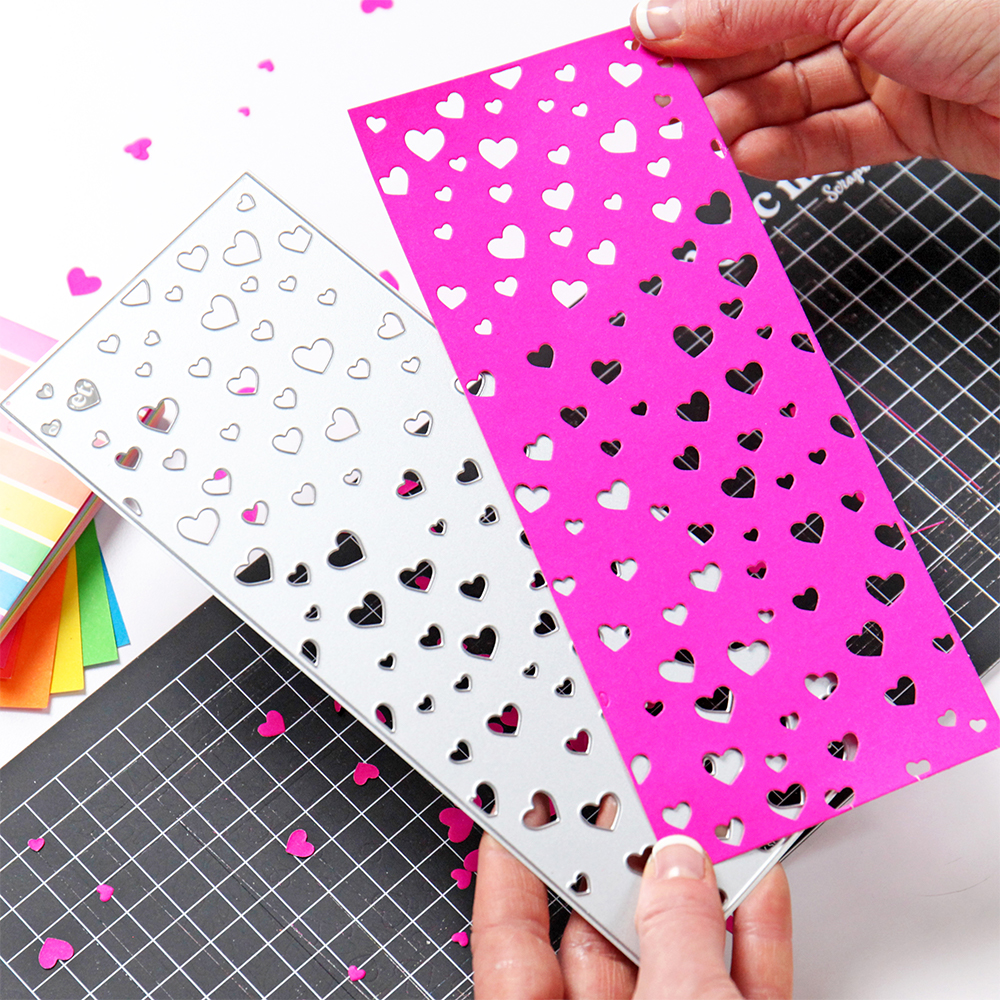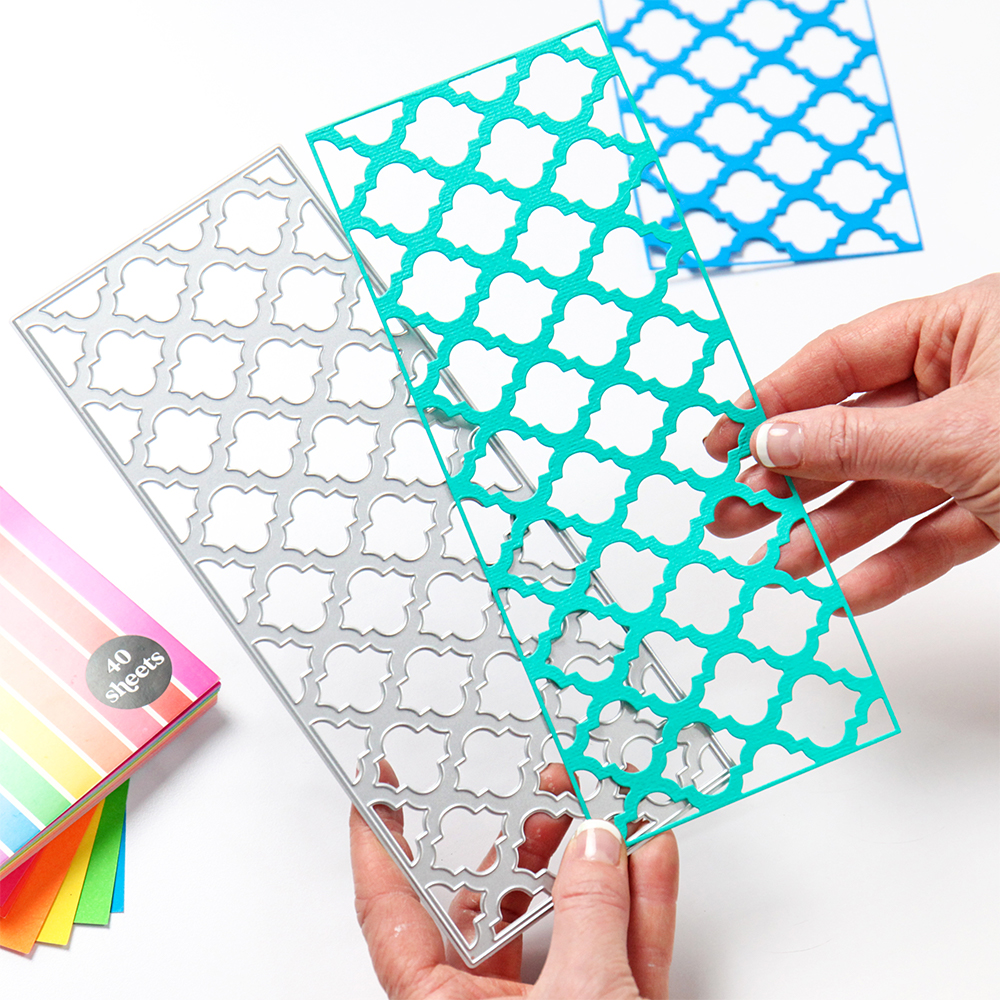 Choose from a variety of designs like scattered hearts, big floral blossoms, buffalo check, and so much more. Our nested slimline die sets are also a must-have for building your stash of slimline card making supplies. We have rectangles, rounded rectangles, scalloped frames, and frilly edge borders to create something truly unique time and time again.
LDRS Stampendable Stamping Tool
No, this isn't a piece of an air hockey table - it's your new best friend for stamping! This little tool is designed to be used in addition to your favorite stamping platform or press to apply even pressure. How does it work? Use your MISTI or stamp positioner as you normally would, but instead of applying excess pressure with your fingers and arms, use the LDRS Stampendable Stamping Tool over the lid in a sweeping fashion to apply even pressure and achieve a perfect ink transfer onto your project!
You won't believe how easy this tool is to use! Your ink will transfer beautifully, and you won't have to keep inking up the stamp again and again since you get such a fantastic impression the first time. The thick felt on the bottom of the Stamping Tool also ensures your stamp platform stays pristine. This tool is also a must-have for stampers with limited hand, wrist, and arm mobility since less overall pressure is needed for using stamps and positioner tools.
Spellbinders Magnetic Pick-Up Tool
Raise your hand if your crafty area tends to get a little overwhelmed with paper scraps, tools, adhesives, thin metal dies, and so much more. Now raise your hand if you need a quick fix for metal die clean-up. The solution is here! The new Spellbinders Magnetic Pick-Up Tool is going to be your go-to for clearing your workspace of every last thin metal die and ensuring one of them inadvertently end up in the trash. It's also designed for safe handling of Glimmer Hot Foil Plates when they're too hot to handle with your fingers.
With this wand-style device, grip the handy finger grooves and point the end of the tool towards the metal items you want to pick up. They will automatically attach like magic. To drop them in a safe spot, simply click the button on the handle.
Other than die cutting and foiling, the Magnetic Pick-Up Tool can also be used for picking up metal pins, jewelry-making pieces, and various small magnetic items. You will love having this handy dandy little tool for clean-up made easy.
We R Card Explosion Board
What's one of the struggles of being a dimensional card maker? Mailing them! We R Memory Keepers has a new Card Explosion Board that you're going to love that solves for this very issue. This handy measuring, scoring, and cutting board helps you to create folding and exploding boxes that fit in standard envelopes for successful mailing.
The recipient pulls on a handy tab sheet, and out explodes an adorable 4-sided box that you can fill with stamped images, photographs, ephemera pieces, die cuts, or anything else you can imagine. The adorable little folding boxes will be keepsakes for all your recipients.
The Crafter's Workshop Slimline Stencils
Unleash your creativity in tall skinny cards or long thin ones with the new slimline stencils from The Crafter's Workshop. A brand you know, love, and rely on for creative, high-quality stencils has specialty designs just for slimline projects.
Choose from a variety of slimline quadrant designs, landscape themes such as cloudy skies and grassy fields, and fun patterns like bricks and rocky backdrops. Slimline stencils are an absolute must-have for seamlessly filling the backgrounds of your slimline creations.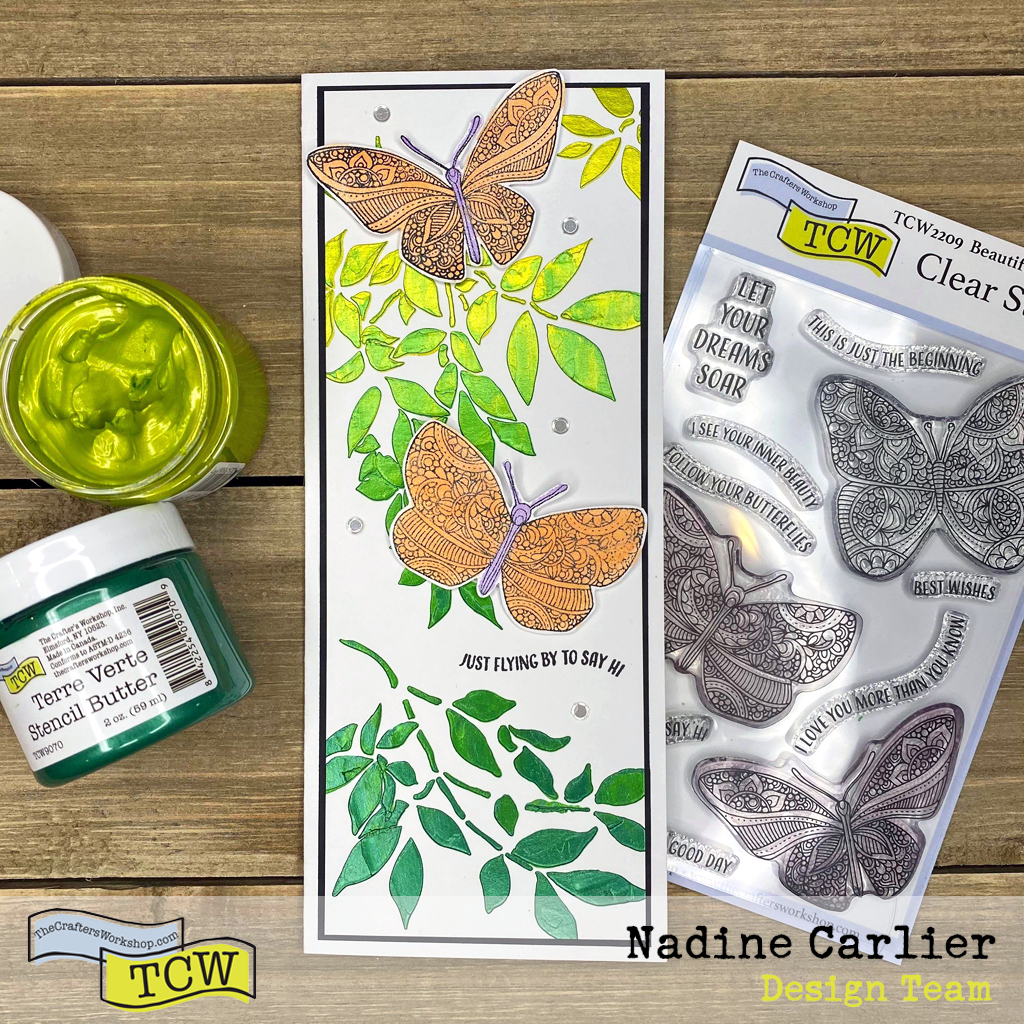 You'll be filled with fabulous ideas for your next project, especially when you pair those ideas with their Slimline Mixed Media Boards. These are just the right size, shape & thickness for all your paint, ink, watercolor, gesso, and collage medium slimline cards.
We R Cordless Freestyle
2021 is the year to cut the cords and be completely wireless in your creative freedom. Do that and so much more with the We R Memory Keepers Cordless Freestyle Pen. This little pen runs on 2 AAA batteries for fabulous & fun foiling anytime, anywhere! With the flick of a switch, this unique pen heats up and, in just about 60 seconds, is ready to heat-transfer foil designs onto a variety of surfaces such as paper, vellum, leather, cardstock, photos, and more.
It includes both a standard and fine width tip that swap out easily and a roll of shining gold foil to get you started. Don't worry, you can totally stock up on a rainbow of heat-reactive foils for many more future projects.
You can freehand draw, make hand lettering designs, use with stencils, or stamp directly onto the top of the foil as a guide and trace it with the Freestyle Pen. So many options!
Simon Hurley Stamping Foam
Do you remember being a kid and playing with Silly Putty to transfer images and words from the newspaper onto other surfaces? Well, consider this the Silly Putty for crafters. The Stamping Foam from Simon Hurley for Ranger Ink is an intriguing, malleable material that is going to transform the way you stamp and create in a few simple steps.
First, you heat it, which allows the foam to soften. Next, you press the softened foam into a texture or pattern. The foam will absorb the depth and dimension of the pattern. Then you ink it up and press it onto your project. Voila! Amazing designs from almost anywhere are now on your project.
The best part is, you can wipe off any excess ink and reheat the foam to release the pattern and use it again and again!
Stampendous Slimline Stamps
If you're looking for some truly artistic, whimsical background stamps for your slimline cards, Stampendous has some stamps you're going to love. Their line of rubber cling stamps in standard slimline size come in a variety of designs, including botanical leaves, beautiful blooming florals, classic throwback patterns, and fun birthday fonts. Measuring 4" x 8.5", these slimline stamps are perfect for making creative, inky, or heat embossed background in slimline size.
Upgrade your slimline stamping with another must-have from Stampendous - a specialty acrylic block. This big, beautiful tool is perfectly sized for using slimline stamps and ensuring proper ink transfers throughout the tall & long card creations in your craft room.
American Crafts Designer Collections
Every year, the talented designers at American Crafts amaze and delight with new releases filled with all the gotta-have-em items. From papers to ephemera, stickers, and fabulous little surprises here and there, we just cannot get enough of these wonderful collections. Here are just a few you're sure to be obsessed with.
Buenos Dias by Obed Marshall
Say Buenos Días to a fresh, fabulous & funky collection filled with color and creativity. These items are going to look absolutely amazing next to your favorite photos with friends and family. Relive the good times and all the adventures when you pair your pics with bright, happy papers and just the right pieces of ephemera.
Care Free by Heidi Swapp
Find your bliss and live a carefree life with this beautifully zen new Care Free Collection from the one and only Heidi Swapp. It's all about crashing ocean waves, rainbows, grassy fields, and that calm feeling of absolute serenity. You will find your peace with this collection in your next layout, planner calendar, journal page, notebook, or in a beautifully uplifting handmade card.
Color Study by Vicki Boutin
Here's a lesson you're sure to pass with flying colors! The creatively vibrant Color Study by Vicki Boutin is the colorful collection you've been seeing in your dreams. Alongside the kaleidoscope of 12 x 12 papers are some must-have mediums like texture paste, watercolors, and gel crayons. It's impossible not to smile when you're creating with vivid Vicki Boutin products!
We R Memory Keepers Mini Cinch Binding Tool
Customized, handmade mini albums and notebooks are about to be easier than ever with the new Mini Cinch Binding Tool from We R Memory Keepers. It packs all the punch (pun intended) of its larger predecessors but in a handy smaller size for smaller projects.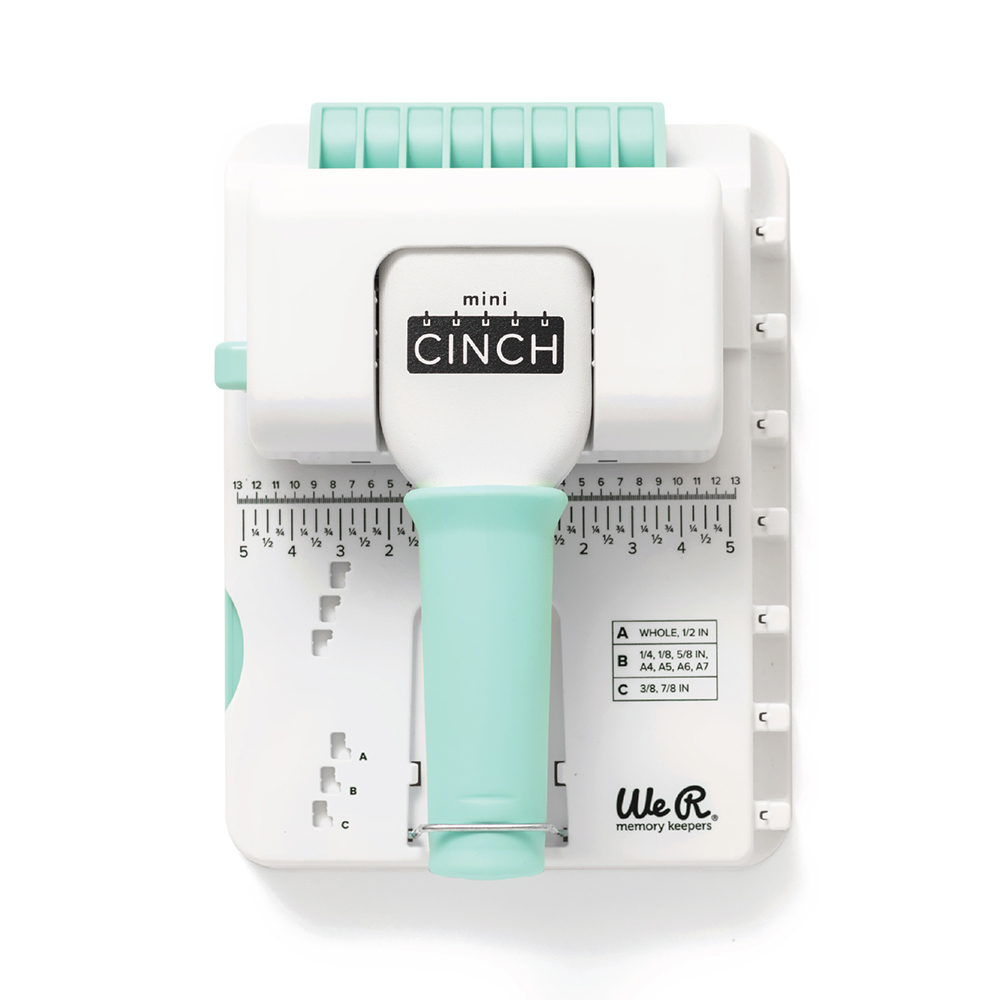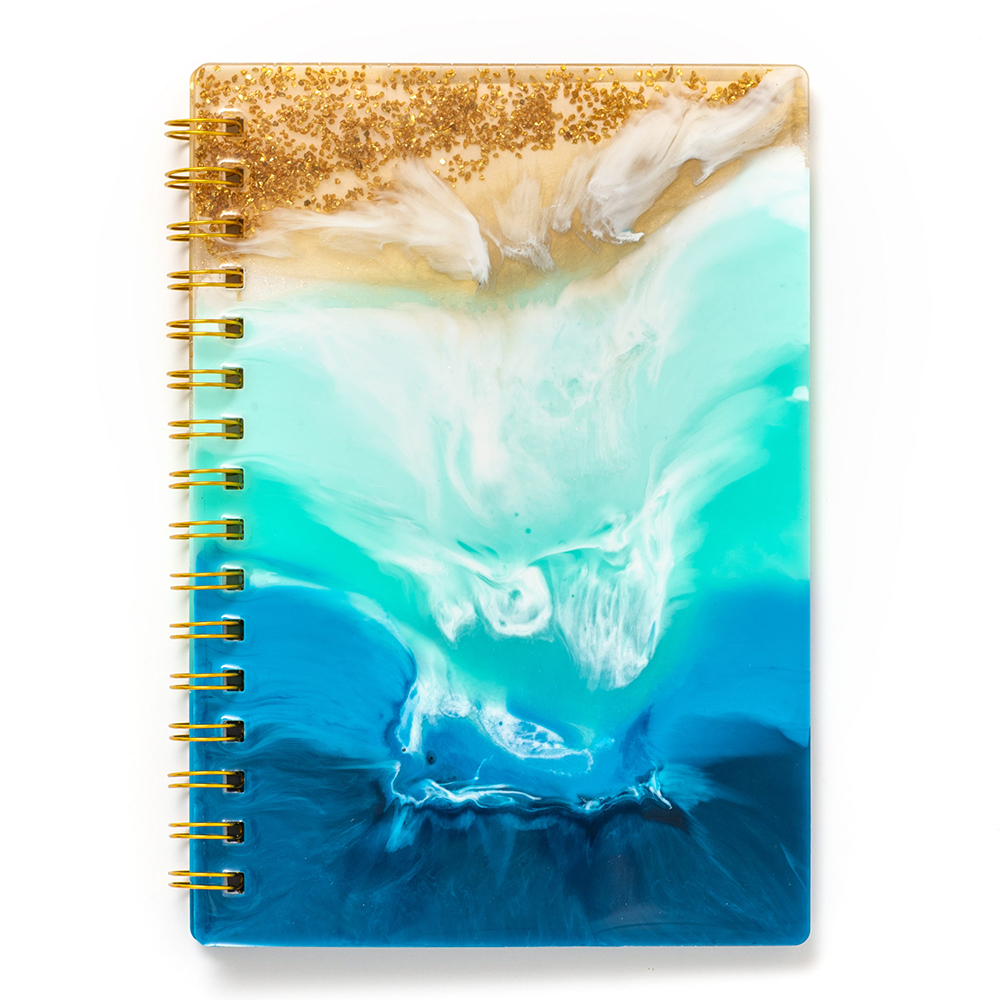 Punch square holes in paper, stacks of cardstock, chipboard or acetate for pages & end covers before adding the metal binding to finish your project. Whether you choose to make a traditional side-bound notebook and want a cute little flip-top version, you're going to have an absolute blast making albums for yourself and your friend circle. You can even pick themes for gift-giving year-round.
Scrapbook.com Slimline Paper Pads
Nothing goes better with slimline dies and stencils than our essential Slimline Paper Pads. Each pad comes with an assortment of colorful cardstock in just the right slimline size. Simply tear off a sheet for slimline card fronts, die cut creations, or stunning slimline stenciling.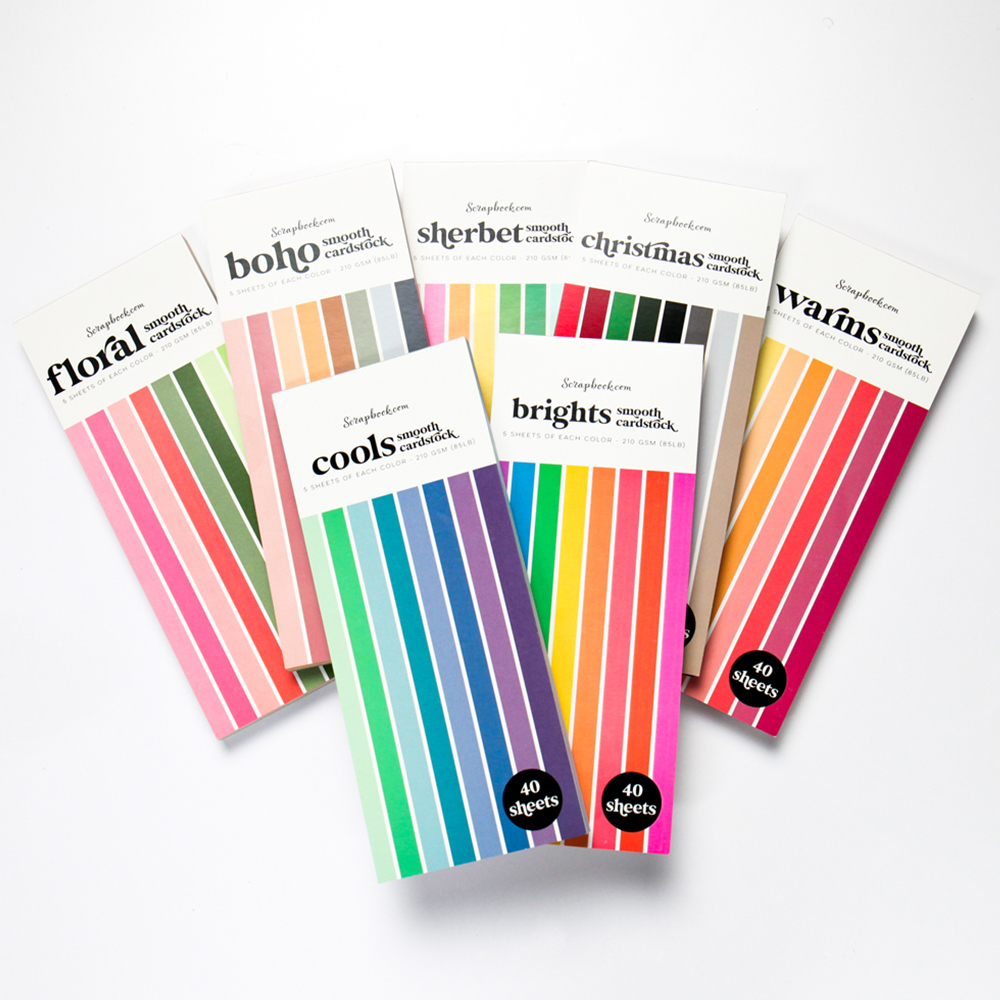 The variety of colors throughout all the paper pads will have you creating some mesmerizing cards. Use them to layer coordinating color card fronts and add depth & dimension with die cuts.
Sizzix Tim Holtz Bloom Colorize Die
Tim Holtz is the crafty king of grunge, distress, edge, and macabre, but have you seen his gorgeous florals? The Bloom Colorize Die is a jaw-dropper for creating layered flowers and buds for every project idea that blossoms in your mind.
This 17-piece set allows you tons of creative freedom to choose colors, textures, and looks to build lovely dimensional layers. Paper flowers may not smell as beautiful as the real thing, but they last a whole lot longer!
Simple Stories Simple Kits
Scrapbooking inspiration and layout designs are about to be easier than they've ever been with the new line of Simple Pages products by Simple Stories. This genius idea allows both beginner and seasoned scrapbookers alike to create perfect layouts filled with coordinating papers, titles, pieces of ephemera, and photos in all the right places.
This collection is filled with a variety of helpful tools, kits, & templates to help guide you in your scrapbooking journey. There are reusable plastic templates to help you understand spatial relation on your 12 x 12 layout, packs of themed ephemera pieces, and full kits for creating multiple coordinating layouts.
Spellbinders New Glimmer Foil System
There's nothing better than taking an amazing product and making it even better. Spellbinders has rereleased their customer favorite Glimmer Hot Foil System with a few upgrades you're going to love.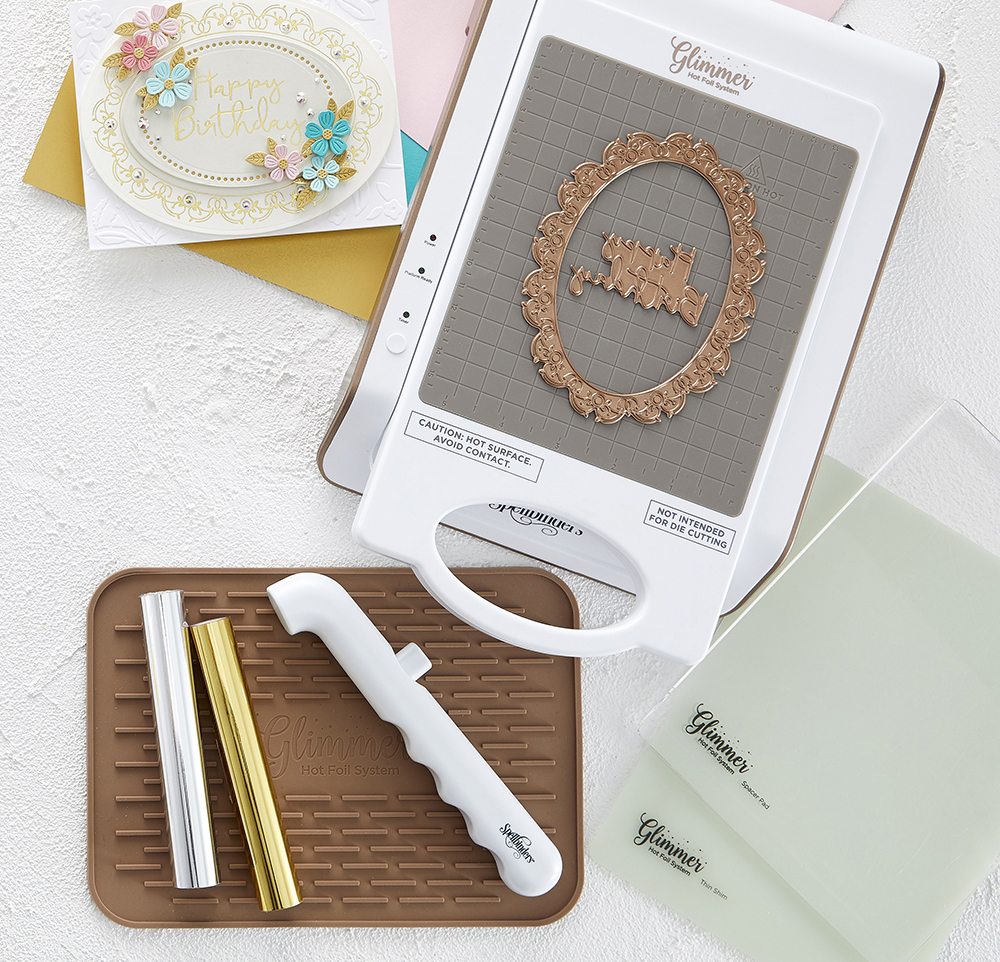 Not only does it come with new Glimmer Foil Plates, but it also has an accessory that you're going to be stuck on. Their Magnetic Pick-Up Tool is an upgrade from the previous version's magnetic tweezers and has a quick release button for handy die pick-up on your workspace surface. The array of Glimmer Foil Plates that Spellbinders has for this system are absolutely breathtaking. From sentiment strips to astrology signs and patterns to frames, you will have endless hours of crafty fun creating with this system.
Maisie and Willow Products
You'll quickly become the master of DIY home decor and so much when you explore the beauty of Maisie and Willow. This brand of Prima products is filled with mesmerizing home decor transfers that you will love adding to furniture pieces, frames, walls, and other home accents.
Designed with true simplicity in mind, you'll be elevating your home decor pieces to a new level of sophistication, uniqueness, and timeless beauty. Discover your inner interior designer and get compliments from every visitor to your home with these gorgeous transfers.
We R Memory Keepers 4 x 4 Albums
Scrapbookers love big, beautiful 12 x 12 albums for gorgeous full-size layouts. But every crafter will fall in love with these adorable 4 x 4 albums from We R Memory Keepers. Available in classic solid colors and some out of this world colorful patterns, these tiny square albums are irresistible. The classic color albums are a faux leather material, while the Paige Evans patterned ones are a specialty soft touch paper. Each contains 5 page protectors.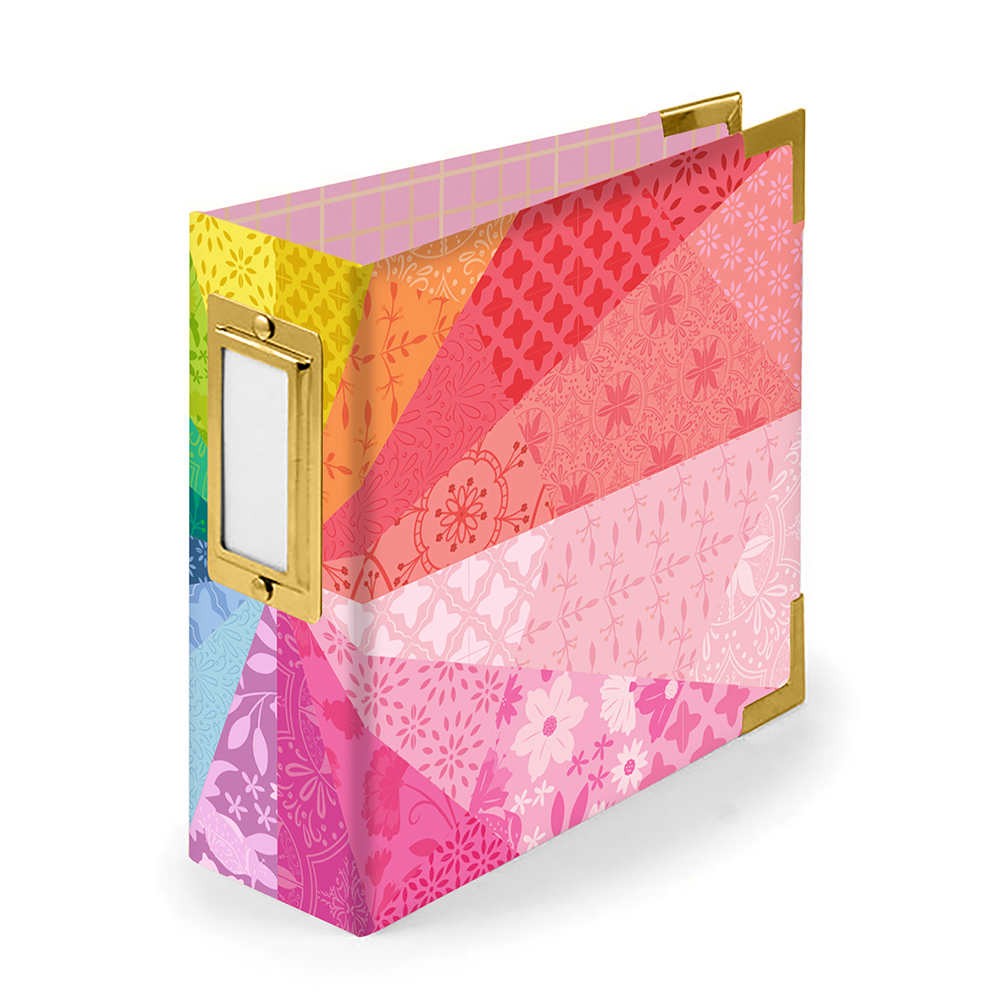 The creative possibilities are far bigger than these little albums - make an Instagram-style square photo album, a tiny gift for a baby shower or bridal shower, a swatch book, or a keepsake for your coffee table.
Picket Fence Studios Slimline Products
Here's another brand that you're soon to be obsessed with for slimline cards. Offering a creative array of slimline products, including stencils, cover plate dies, and even envelopes, you're sure to find something to love for your next slimline project.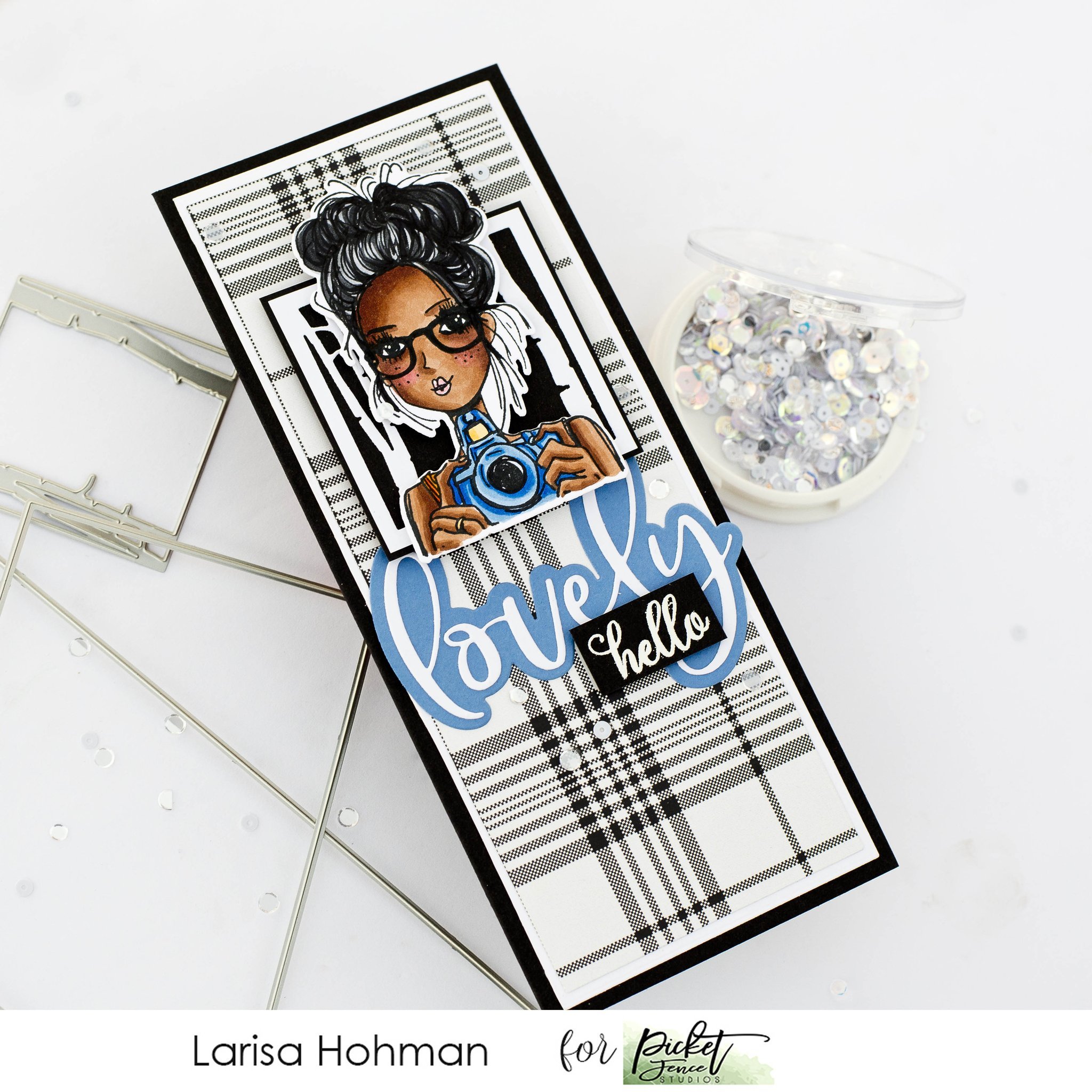 One of their products is an innovative slimline die cutting system that consists of 8 thin metal dies that you use to create 256 different, unique cards! Mix, match, and make slimline magic when you combine unique scene circles & squares along with card front rectangles. If you treat yourself to only one slimline die set, this might be the one for you!
The Crafter's Workshop Stencil Butters
Everything is better with butter. But we're not talking about the creamy deliciousness you spread on bread - we're talking about the vibrant & spreadable new Stencil Butters from The Crafter's Workshop. In a variety of eye-popping colors like Crimson Red, Marigold Orange, & Fuchsia Pink, these shimmery pastes are just waiting to be your next obsession for layouts, handmade cards, mixed media creations, and more.
The unique properties of these spreadable butters allow them to glide like a dream over stencils and dry smooth but keep depth and dimension as well in other techniques. This is one product you will definitely have to try out for yourself!
We R Memory Keepers ShotBox Collection
Do you want to upgrade your social media posts & Scrapbook.com Gallery images with professional quality photographs of your crafty creations? Then the Portable Photo Studio Kit by We R Memory Keepers is the new tool for you.
With interchangeable backdrops, varying degrees of light, glare shields, and multiple angles for taking the best shot, this light box is sure to make your scrapbook layouts, cards, and handmade creations light up the screen! No longer will you struggle with unending shadows and glare for pictures and video clips. And it even folds flat for handy storage and portability.
---
We hope that you've found at least one new item, tool, or collection that will make 2021 the craftiest year ever. Which one is your favorite?
Don't forget to keep your eyes on our Coming Soon section so you can get excited for amazing new craft supplies all year round! And, if you click 'Notify Me,' you can be the first to know when we have it in stock for purchase!
---