You've been waiting for the winners to be revealed, and here they are. It's time for Scrapbook.com's Annual Papercrafting Awards of Excellence.
What are the Annual Papercrafting Awards? Every year, we award a variety of craft products in multiple categories Awards of Excellence. We surveyed thousands of customers, looked at data, reviews, and more to see which products stood above the rest.
See which products you voted for, purchased, reviewed, and made your favorites (and which ones clinched honorable mentions).
Did your pick make the list? Let us know in the comments which one is your favorite in each category.
Want to participate in the fun next year? Make sure you're subscribed to our email list to hear about all our best promotions, announcements, and future surveys.
Excellence in Die Cutting
WINNER - Sizzix Big Shot Express Machine
Whether you're just starting out in die cutting or you're upgrading from your trusty manual hand-crank machine, the Sizzix Big Shot Express is a total winner. Sizzix is a name that is known and trusted in the crafting community for innovation and reliability, and this machine is an absolute staple in die cutting. Perfect for crafters with limited mobility in their hands, arms, or shoulders, the electric functionality ensures picture-perfect cuts with no hand cranking required. Reviewers agree that this is the machine they absolutely love!
Honorable Mentions
Hero Arts | Infinity Dies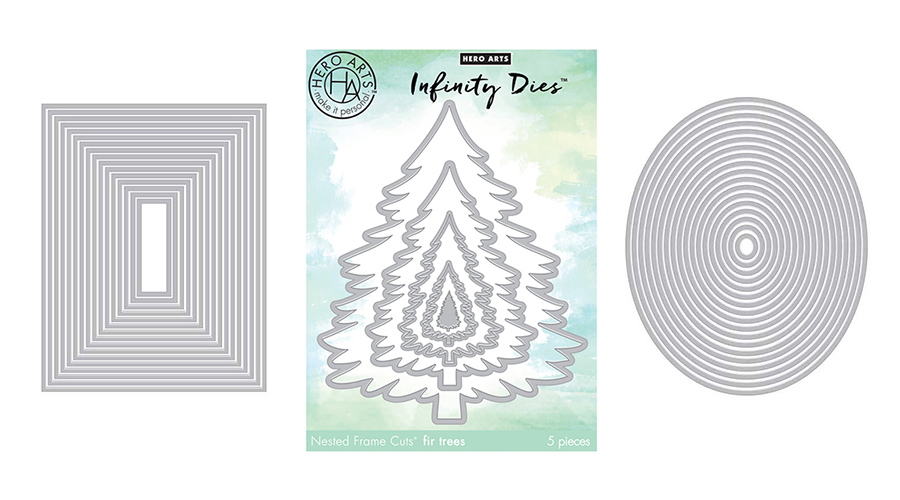 If you need an infinite amount of possibilities for die cutting, Hero Arts has a collection for you. Their wide range of Infinity Dies is filled with basic shapes and fun themed shapes for every project. These sets have an unbelievable amount of nested size options so you can get just the right size cut for whatever you're working on. These are sets you will use again and again and again!

Sizzix - Tim Holtz | Alterations Dies
There's just something about Tim Holtz's Sizzix Alterations dies that customers cannot get enough of - and it's easy to see why. With fun fonts of sentiments that can be used for lots of different projects and gorgeous, innovative themes of dies, it's no wonder this was a close runner up in our die cutting excellence category. Once you see your project come together with Alterations by Sizzix die cuts, you'll be hooked.
Spellbinders | D-Lites Dies
For dies that absolutely delight and make some delightful projects, you all love the D-Lites Collection from Spellbinders. Each set of D-Lites includes a few coordinating dies that can be used together or on separate projects. These themed sets are so fun, you'll want them all!
Excellence in Paper and Kits
WINNER - Echo Park | Dots & Stripes Collection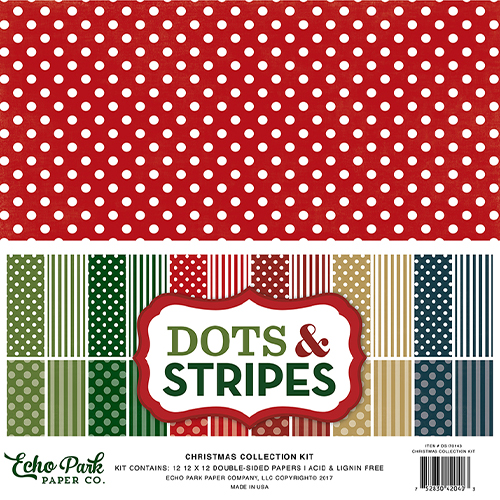 It's no wonder this collection is the winner for paper and kits. Crafters and Echo Park Paper go together like dots and stripes! Available in dozens of color combinations and themes, the Dots & Stripes Collection is filled with fun polka dots, thick lines, thin lines, itty bitty dots, and lots of inspiration. Use them as full-page backgrounds, card fronts, mats, and so much more.
Honorable Mentions
Simple Stories | Say Cheese 4 Collection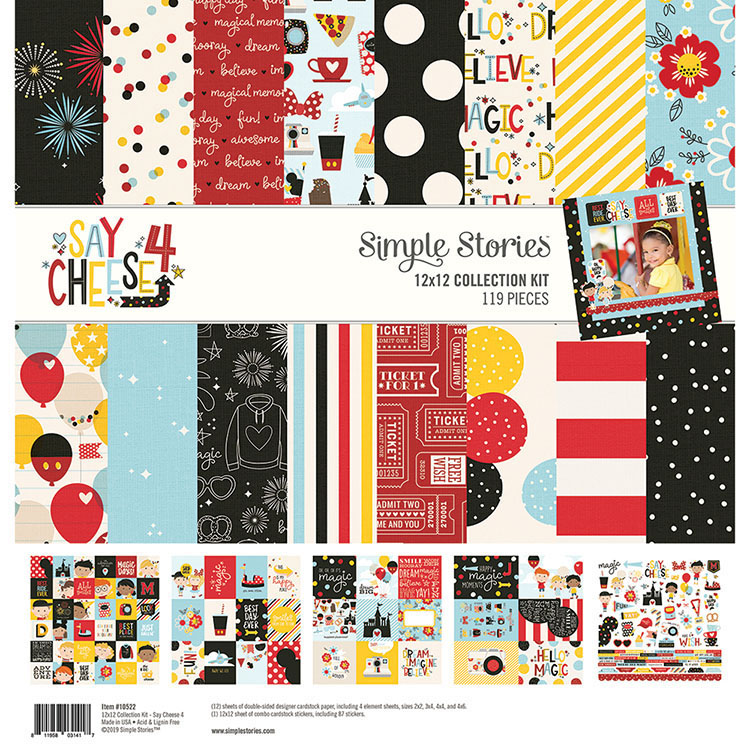 Smile and say CHEESE! A very close runner up this year was the oh-so-popular Say Cheese 4 Collection from Simple Stories. Scrapbookers and memory keepers have been saying cheese for years. The 4th edition of this theme park collection of papers, kits, and accents was definitely a hit with Disney lovers and album makers.

49 & Market | Vintage Remnants Collection
There's something classic about vintage vibes and the overall distressed look on a project. That's why 49 & Market's Vintage Remnants Collection flew off our shelves this year. It was a popular go-to for elegant throwback scrapbook layouts, photo albums with old black and white photos, mixed media projects with vintage flair and so much more.
Doodlebug Design | Winter Wonderland Collection
Doodlebug + wintertime = snowy cuteness that no one can resist. The adorable Winter Wonderland Collection from Doodlebug Design was an instant hit for snowy scrapbook pages and fun holiday cards. With cute little critters and a color scheme of blue, teal, white, and pink with a hint of glitter in all the right places, this was a wonderland of fun to create with.
Excellence in Stamping / Accessories
WINNER - Ranger + Tim Holtz | Distress Oxide Ink Pads
Even before Tim Holtz revealed the brand new Speckled Egg addition to the Distress line of products, you all voted his Distress Oxide Ink Pads as your #1 stamping favorite. There are now 61 colors in this fabulous line of creamy, versatile fusion ink pads that are an absolute staple in any craft room. From basic ink blending to distressing projects, water reactive stamping and more, these unbelievable ink pads are an absolute winner.
Honorable Mentions
My Sweet Petunia | MISTI & Creative Corners
We can't mention stamping favorites without touching on two different, innovative products from My Sweet Petunia. There's a reason that they named their signature tool The Most Incredible Stamping Tool Invented. The MISTI is in countless craft rooms, crafty tutorial videos, and has endless 5-star reviews from happy stampers everywhere. But you can upgrade your stamping even further with Creative Corners that allow you to perfectly position stamps for scenes and aligned images every time.
Ranger Ink | Embossing Powder
They come in a rainbow of colors and have a finished look so mesmerizing that you'll want to emboss all the things. We're talking about Ranger Ink's extensive collection of embossing powders. Popular choices are metallics like gold and silver, but solid basics like clear, white, and black are also top picks. A little embossing ink, a little sprinkle of powder, and a little heat will give you something absolutely beautiful.
Penny Black | Stamps
Penny Black definitely gets an honorable mention in the stamping category for their gorgeous selection of stamps. Customer favorites include all their wonderful, versatile sentiment stamps for birthdays, holidays, happy hellos, and more. But they also have whimsical critters (we love the little hedgehogs), modern watercolor florals, and some can't miss Christmas favorites.
Excellence in Tools
WINNER - Tonic + Tim Holtz | Non-Stick Scissors
Crafters everywhere agree - a good pair of reliable scissors is the top tool in the craft room. Tim Holtz's non-stick scissors for Tonic come in several options to align with the project you're working on.
Fussy cutting something? Then the 5" mini snips are for you. Making some big cuts on thick materials or fabrics? Then you definitely need the 9.5" shears. Looking for an all-purpose option for everything in between? Then the 7" pair is the way to go. They're sharp (self-sharpening!), won't gum up, and even have comfy grip handles.
Honorable Mentions
We R Memory Keepers | The Works
If you have a drawer or shelf full tools like scoreboards, paper trimmers, envelope makers, tassel makers, and more get ready for an upgrade. The Works by We R Memory Keepers is the all-in-one tool that's going to make crafting so much easier. It's 12 - that's right TWELVE - tools in one handy must-have tool. This is definitely the tool you've been needing in your craft room.

Tonic - Tim Holtz | Comfort Trimmer
A good, reliable, easy to use paper trimmer is a tool that papercrafters need. The Tim Holtz Comfort Trimmer is a powerful, precision paper trimmer with easy to read grid lines and a comfort grip handle. It's the perfect tool for trimming even the skinniest hairline pieces off your photos, mats, or card fronts, and has a self-sharpening blade that never needs to be replaced.
Tonic - Tim Holtz | Travel Glass Media Mat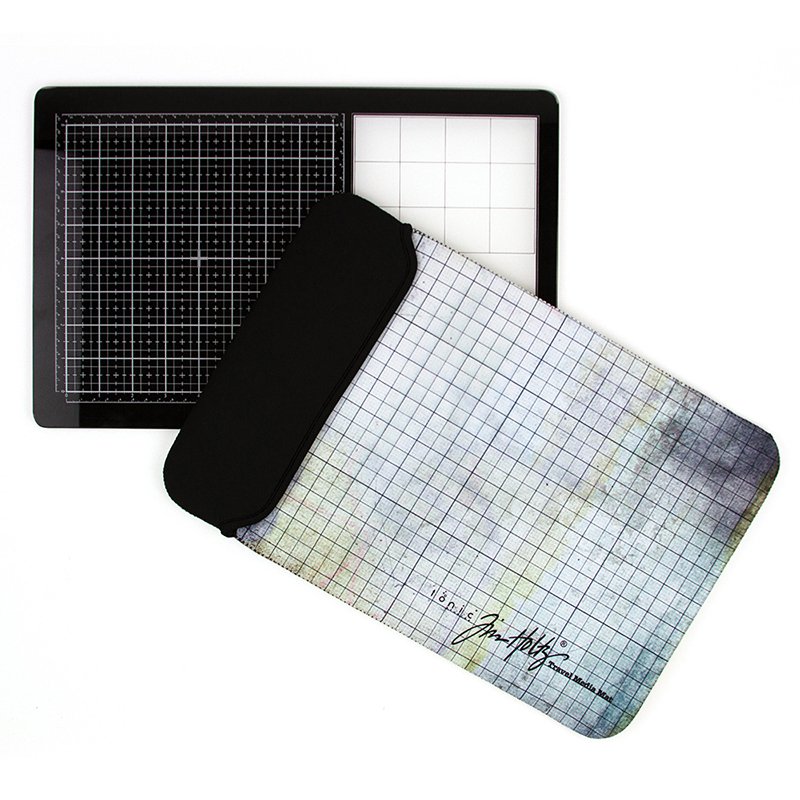 Here's another Tim Holtz must-have on our runner-up list - the Travel Glass Media Mat. This fabulous workspace is an artist's dream. Whether you're into painting, mixed media materials, custom ink blending, this small, smooth glass surface is what you've been wanting for a while. The portable size and handy neoprene sleeve means you can take it with you on the go, to a friend's house, or even just to the couch.
Excellence in Scrapbook.com Exclusives
WINNER - 6" Clear Double Sided Adhesive Roll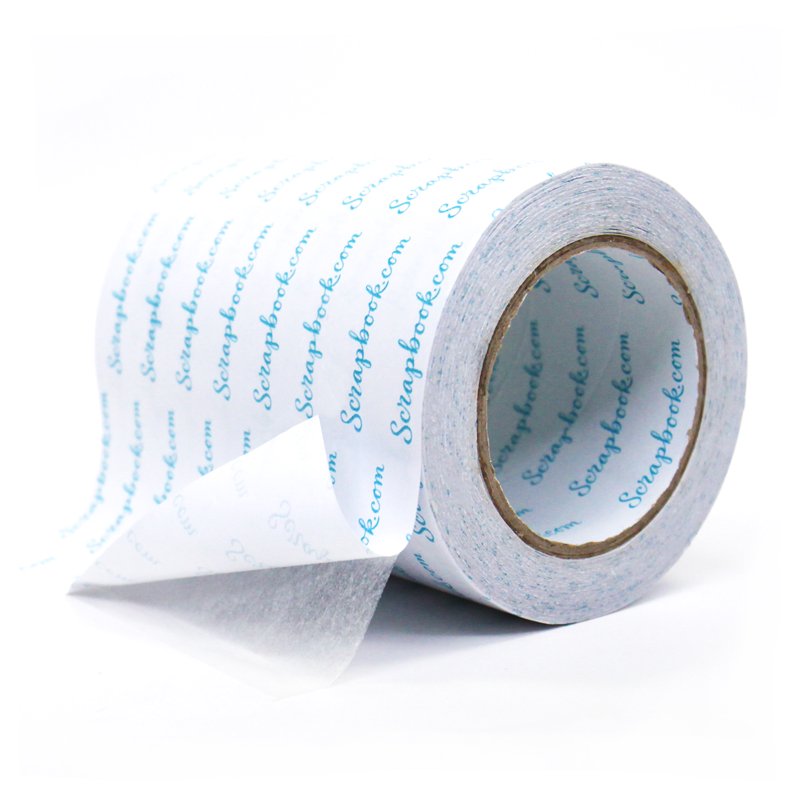 Scrapbook.com knows that when crafters find a favorite adhesive, they stick with it (pun intended!). Crafty voters unanimously decided that our 6" roll of Clear Double Sided Adhesive is clearly their favorite. It's big, sticky, reliable, and goes on and on and on. That's right - 81 feet of stickiness for every project on your list. If you love the 6" roll, be sure to check out all our other rolls and sheets - starting at 1/8" to our newest 3/4", and even sheets sized perfectly to fit through your die cutting machine.
Honorable Mentions
Ink Blending Tool With Domed Foam Applicator
This is a tool that was designed by crafters for crafters. The Domed Foam Ink Blending Tool quickly became the tool that everyone is talking about. With its innovative rounded foam, this little miracle tool makes blending inks an absolute breeze. Blend sunrises, sunsets, rainbows, and everything in between with this one affordable, reusable tool.
360 Craft Tower
Here's a storage solution that's definitely making heads spin. Or is it just making supplies spin? Either way, the 360 Craft Tower is the rotating tabletop storage solution of the year at Scrapbook.com. Available in both clear and white options, this organizer only takes up 10" on your table or desk but fits an absolutely unbelievable amount of supplies. And since it's on your desk and has 360 degrees of storage, everything you need is always within arm's reach.
1/8" Double Sided Foam Adhesive Strips
When products make crafting easier, they definitely deserve an honorable mention. That's why our 1/8" Foam Adhesive Strips are a favorite product of Scrapbook.com customers. They're easy to cut, easy to shape, and easy to fall in love with. If you make shaker cards or custom window tags, this is an absolute must-have. The Double Sided Foam Adhesive collection from Scrapbook.com has a lot of foam to take home today.
Ink Pad Storage
Looking for an ink pad storage solution that's classy, reliable, functional, and fabulous? Scrapbook.com has you covered. Our Ink Pad Storage towers available in heavy duty clear or white plastic hold 12 standard-sized ink pads for display on your desk, table or shelf. Sized for all your favorite brands of ink, you will absolutely love how these look in your craft space and how easy it is to grab the perfect shade every time.

Premium 12 x 12 Albums
All great scrapbook layouts and memorable photos need a place to call home. Scrapbook.com's premium 12 x 12 albums are archival and acid-free with snag-free D-rings and protective metal edge guards so your memories last a lifetime. We offer a whole line of colors and patterns with coordinating page protectors in a variety of styles.
---