Extra! Extra! Read all about it - here are five fresh & hot stamping trends you won't want to miss as we welcome 2021!
Get your stamp collection organized, and get ready to add some amazing new stamp sets to your stash when you check out the trends sweeping the stamping community.
1. Big & Bold Stamps
There's just something intriguing about a huge central image that takes up a corner of your scrapbook layout, the entirety of your journal page, or a whole handmade card. Some of your favorite brands (and some new ones you simply must check out) are coming out with big, bold, beautiful stamp images that make creating and finishing your craft project easier than ever.
Colorado Craft Company is a stellar standout due to their signature Big & Bold Collection of clear photopolymer stamps. They have dozens of stamping options in this collection - and some with coordinating dies too! From fabulous florals to delicious confections and lots of seasonal sets as well, you will absolutely fall in love with these giant stamped images.
Another brand to watch for a big and bold look on your project is Picket Fence Studios. One of the best things to keep in mind about oversized stamps is that the whole image doesn't need to fit on the card - you can easily cut it down to size for a very cool partial image look!
Slimline Stamping Secret

Big & bold stamps could not be more perfect for the super hot slimline card craze. Choose some fabulous florals, huge icons, or delicious dessert stamps and they're sure to look absolutely amazing on your tall, skinny card creations.
2. Cute Critter Stamps
Scurrying into our hearts and on our latest craft projects are some of the cutest critters around. Penny Black has some happy hedgies, sweet sparrows, and little bear besties that simply cannot wait to be featured on a journaling spread, DIY gift, or handmade card.
And Lawn Fawn has long held a special place in our hearts when it comes to overwhelming cuteness. We just can't stop filling our projects with irresistibly cute insects and huggable furry friends.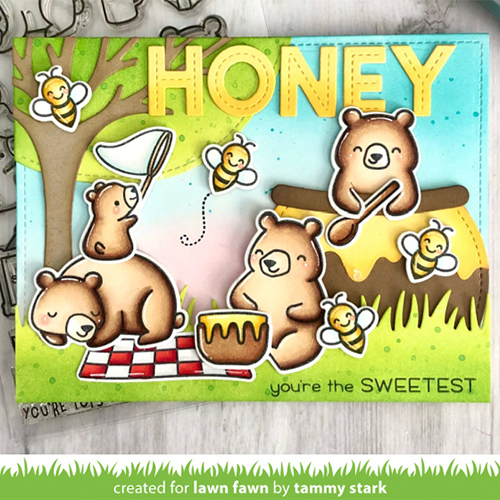 No one can resist the cuteness of bunnies, bears, bees, and all the other little buddies. No matter the holiday or occasion, these little guys and gals will brighten anyone's day.
3. Glamorous Beauty Stamps
If you have some fabulous friends or gorgeous gals in your family, you will fall head over heels in love with this trend. Grab your girl gang and grab some stamps from Picket Fence Studios featuring lovely ladies, fashion-forward fellas, and some beautiful self-care beauty items - all in stamp form!
If you live in yoga pants and have "messy hair, don't care," it's nice to get your glam on from time to time. Find some jewelry, fashion, or beauty-themed stamps to make you and your friend circle feel a little fabulous!
4. Food & Beverage Stamps
Let's talk about the delicious trend of fabulous foods and delectable drinks. Food and beverage stamps are being released from all your favorite brands. Whether it's downright adorable foodie items from Lawn Fawn and Honey Bee Stamps or rugged avant-garde caffeinated beverages from Tim Holtz, stampers are loving all the foods.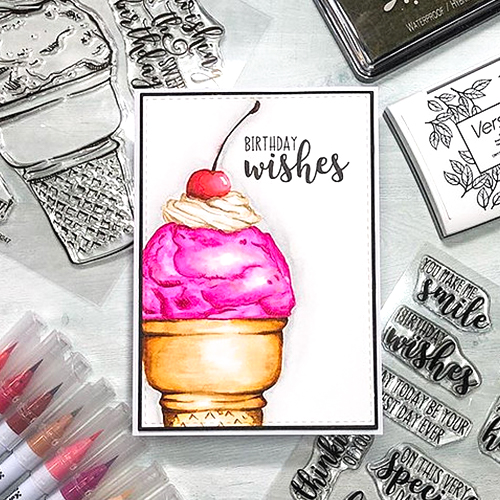 Some of these fabulous foods look good enough to eat. While we wouldn't suggest eating the paper, you can certainly snack while you're coloring the images in with your favorite markers, pencils, inks, and more.
5. Positivity & Good Vibe Stamps
The world could use just a little kindness and positivity, which is a beautifully uplifting theme in the coming year. You'll find some especially meaningful stamps from Hero Arts that embody empowerment, unity, and positivity in the store that will make some absolutely amazing creations.
Spread kindness around like confetti when you make cards filled with positivity and love. Be someone's strength and support system - and send them a card as a beautiful reminder.
Speaking of happy thoughts, Catherine Pooler Designs has plenty of uplifting and bright stamp sets for self love and positivity in your personal projects. Pick up some planner sets or journal stamps to ensure you have a constant reminder to keep going, reach your goals, and stay positive. They're perfect for bullet journals, art journals, and planner pages in 2021!
---