Happy July, everyone! Welcome to the blog, where we're going to be sharing some ideas for your July crafts! Summer is in full swing (hooray!) which leaves way for all of our favorite summertime events... from the road trips and the barbecues, to hanging out by the pool and drinks with extra ice... and, of course, our favorite summertime activity of all: CRAFTING!
To print this palette: right click on the photo, select "save as", save to your computer, then print at home!
We have another beautiful color palette for you to try on your projects this month - and it's all about patriotically nautical colors! Crab vermillion, U.S.A. flag red, and star spangled blue! Voila, a palette that will work for everything from your 4th of July events to family picnics, beach trips, and county fairs! When all is said and done, don't forget to upload your finished piece into our online gallery for others to see and comment on! :)
Ok, speaking of our gallery, we've perused the gallery and found a variety of layouts and cards that we adore. Look below to be awed and inspired by fellow creatives. Don't forget to click on your favorite project, be it the doggy layout, the statue of liberty card, or perhaps the cute red car! Beep beep!
Elizabeth Kartchner, creator of the lifestyle blog Dear Lizzy, is our Inspirational Crafter of the Month! A talented crafter, fashionista, traveler, mother, writer, designer, and more (yes, there's more), Elizabeth shares her inspiring life with her readers on her blog. If the name Dear Lizzy sounds familiar, that's because she has designed more than a few scrapbooking lines, the most recent being Lovely Day with American Crafts. Kind, smart, and always inspiring, Dear Lizzy is a must-follow blog for all creatives.
"adores laughter, a clean home, mini marshmallows & collects vintage cameras"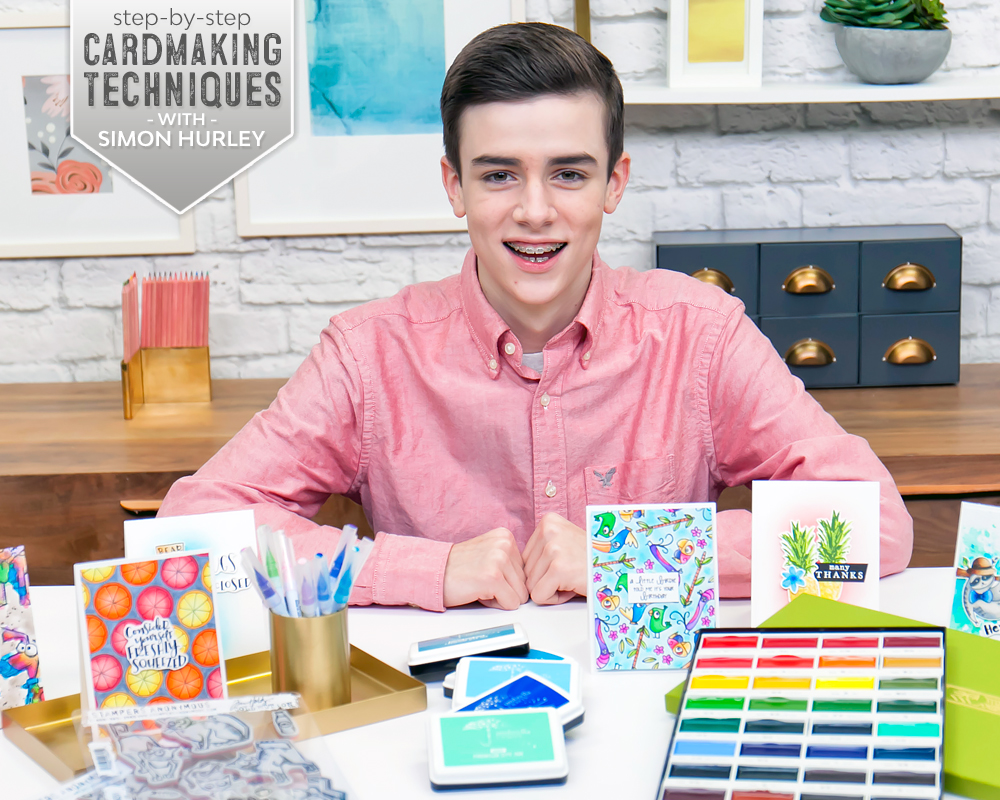 We invite you to enroll in our latest class for FREE! Join Simon Hurley, 15-year-old card maker, in his debut class with Scrapbook.com. Now 15 years old, Simon burst onto the crafting scene at just 14, and joined us for 10 step-by-step lessons in card making. In his class, you'll learn a variety of techniques, like multi-color stamping, how to make wobblers, emboss resists, and ideas on what to do with all of those small stamps. This is a class you will not want to miss!
Our Scrapbook.com classes are free and can be taken at your own pace, as they are video tutorials. Start one, come back later, press pause, or skip ahead! Rewatch as many times as you'd like. Definitely check out Simon's class, as it will make you feel totally inspired, but check out all of our classes to see other how-to's for scrapbooking, card making, painting, and more!
---
How to Create a Unique Disney Scrapbook Album
Summertime means trips to Disney! Trips to Disney means a TON of beautiful photos that now need to make their way into our scrapbooks and albums! Fear not, we have an article with ideas from Layle Koncar (from Simple Stories) on how to create a DIY, unique Disney themed scrapbook album. Make your best Disney album yet, here!
We want to be your friend. Find us on your go-to social media channel to get lots of inspiration, fun photos, ideas, deals, and more!

We hope you have taken something from this blog post that will inspire you to make something handmade, creative, and meaningful!
---