Hi ladies this challenge is fun. And no expense for mailing just post here.
All you do is find an old vintage picture from the 1960s or before of a friend or family member and do a layout or something else using the picture. It has to be something you made within the month of challenge. You can join anytime within the month of challenge.
***Please make sure to Allow Public Embedded***
Twist ****Make It Funny*****
We will then vote on or after Oct. 1st for a winner. Good Luck and look forward to seeing all the creations....
Participants
1. Lorna Lee
2. Scrap Smart
3. Anda11
4. Marcilb
5. Happy Go Lucky
6. tneal40
7. Dollscrap
8. AuntyT
9. Nannyfeb
1.
Adorable and Sweet
By
Marcilb
2.
the 5th Beatle?
By
Happy Go Lucky
3.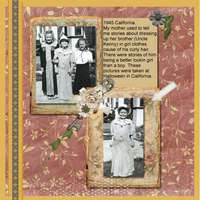 Funny Kenny
By
Tneal40
4.
End of the line Pardner, I am plum tuckered out, Heritage Challenge my aunt Betty & my cowgirl self
By
Anda11
5.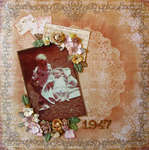 1947
By
Dollscrap