It took me two days to get this all together. Yesterday I worked on the photos and today I just couldn't sit still and kept getting up, and had to wait for all sorts of things to dry ... anyhow, here is my inspiration:
he loves ... Gotcha!
And here is my lift, with the twist ...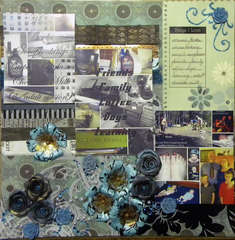 Things I Love
By
MrsCDJ