LOL at Peg and Melissa!
Here's my LO. I'm still working on the card. I have until Sunday, right?
My inspiration (public embedding disabled):
And my lift. I rotated it. I hope that's OK? I didn't have any landscape photos of myself.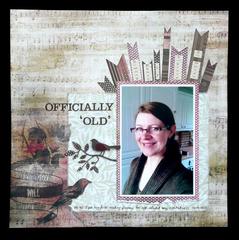 Officially 'old'
By
RedSquirrel
Now I'm off to leave the love from where I got to last time. So this is an advance ACU.