I seriously loved this kit - possibly more than any other kit I've worked with so far! I love that I made a pretty formal-colored wedding layout, a baby girl layout and a baby boy layout... SO VERSATILE and the materials really lend themselves to ANYTHING you can think of... I'm so happy with how my layouts turned out
Hope you're inspired and that you'll consider playing with the kit this month!
1) Sketch Layout
3) 70% Negative Space Layout (errrr.... ok... maybe 60%?) LOL!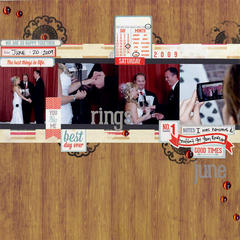 4) Doodle a Border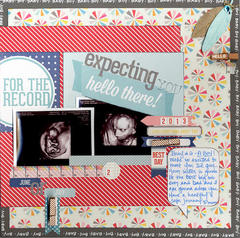 **And yes - it's official - I'm pregnant with a baby boy and due July 3rd
Can't wait! So excited to be adding to our family... XO
Have fun with this kit and SHOW ME what you create