13. (HappyGRL)
(5/5)
= DONE!
- i will use at least one chipboard piece, at least 4 "juicy summer" stickers, and the alphas in at least 2 titles!
you
By
HappyGRL
- i used the sadie hawkins paper for this one! :-)
=Done!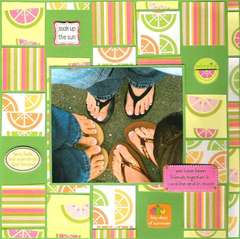 pedicure
By
HappyGRL
- i used 5 of the juicy summer stickers!
love birds
By
HappyGRL
- used the rainbow paper and the alpha stickers...this was hard because i hate this paper! haha. i still have to use the stickers in one more title :-)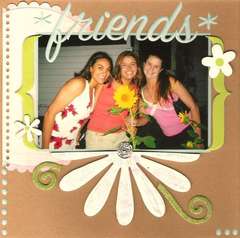 friends
By
HappyGRL
- my last layout! used the alphas and a chipboard piece that i painted white and sprinkled lightly with pink glitter.