I buy old books at thrift stores. I use the pages in alot of my projects. This LO has a page from a Hymnal I scored at a thrift store.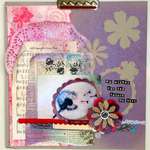 First ink
By
Planty
This LO has a page from a botanical book I had while in college.. It also has lace that I got at a thrift store.
Janna an Tiff
By
Planty
another LO with a book page..also I made the flowers and the leaves are from a dollar tree flower bunch I picked up..
Titan
By
Planty
This page has crape paper like you put up at a kids party.. I love that it comes in a million colors I use it on all sorts of things.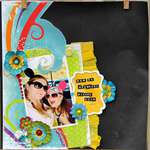 Mom and Daughter Disney Trip.
By
Planty
Crape paper for a banner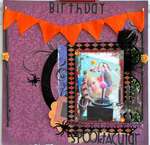 Birthday Spooktacular
By
Planty
and I get those paper doilies at dollar tree.. you can color them with glimmer mist or inks.. they are cheap and come in many sizes and shapes.
Um I dont think so
By
Planty
Do not forget about Buttons, and lace trim or fabric. You can get left over bits of lace trim and fabric from old out grown stuff Or from stuff at Thrift stores. Or buy it cheap at places like walmart. they usually have a bin with the ends of bolts.
I hope that helps you a little.. It's always nice to see how people have USED the stuff they get cheap..