Hope this helps - maybe visual will be good.
On this layout the words "Akaka Falls, Breathtaking" and the butterflies across the bottom are die-cuts. I bought them all pre-made.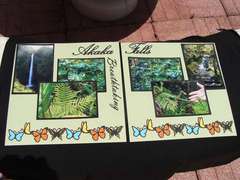 Akaka Falls (L & R) on the Big Island of Hawaii
By
Henri Jean
On this one, "Big Island" and the trees are a diecut - bought pre-made.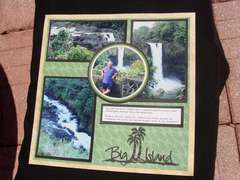 Big Island - Left Side
By
Henri Jean
On this one the flower border along the bottom - I had 3 different shades of blue or teal borders and I overlapped them to give them the different color shade but those are diecuts.
Hawaii - Map & Bill loves Henri
By
Henri Jean