Why is it always HOLLY'S fault??????????
As someone mentioned,,,,,,,,you don't NEED nesties,,,,,,but you may WANT them very badly,,,,,
they cut shapes that can be very intricate,,,,are wonderful for layering, matting, and can be used as a stencil to ink through,,,,,,,
I love love LOVE layering them! They just look SO gorgeous!
Hello from the heart
By
CommaHolly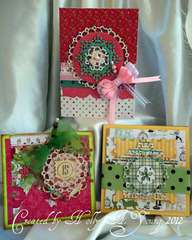 Home sick cards
By
CommaHolly
they even have rolled flowers that are gorgeous and simple to make,,,,,like these!
different view
By
CommaHolly
(that rectangle shaped box they are sitting on is a nestie too! Romantic REctangles)
beware,,,,,once you buy a few sets,,,,you'll be hooked,,,,,,,buy them with a coupon or on the bid site,,,,,,I rarely spend more than 15 dollars for a set, and often as little as 7 bucks for a set on there.