HAPPY NEW YEAR 2013
Welcome to the monthly BOM Challenge.
This is a monthly challenge to help those who want to make a Book of Me (BOM) or expand their BOM or just get motivated to work on their BOM. I'm making it a monthly challenge as that seems to give us all more urgency to make us work on a project. Couple it with some of the other challenges out there- Page Maps, Monthly Sketch, Monochrome, Sewing... There are so many & you'll at least get one LO done for YOU.
How many of us inherited an album of pictures with little to no notes about who or what was going on? So many times we scrap our family, but not ourselves- as if we are less important. I so wish my mother had put a note or something behind some of those photos & now she's gone & I cannot ask. Leave something for the future generations about the magical & wonderful person you are.
Milestones: We are going to start out with a page about the major milestones in your life- what along the way created change? I'm not saying make a list or note everything- just those major events or changes you chose to make that changed your life. If you have quite a few I suggest pick no more than 5 (or you may not fit it into 1 LO).

This can be a 1 or 2-page LO. It does not have to have pictures, but you can put whatever you like. The only rule is it be about

Your Milestone(s)

.

Most of all, have fun, share as much or as little as you want, give positive feedback & leave love as we all need some of that about our work.
Please let us know the name you like to be called if it isn't in your signature block.
LINKING LAYOUTS TO THE THREAD:
1. Go to the layout in your gallery.
2. Go to the Share section on the left-hand side and click on 'Share Anywhere'.
3. Click on 'IMG code' button.
4. Copy and paste the code which starts [url...] into the forum thread.
ALLOWING PUBLIC EMBEDDING:
1. Go to the layout in your gallery.
2. Click on 'Edit Image' tab at the top on the left side of the layout.
3. Scroll down to the bottom left side.
4. Check the box that says, 'Allow Public Embedding'.
Participants:
CharCats7 (Char)
Sassy Suzi (Suzi)
Marcilb (Marci)
babigirl (Shatema)
arteshamac (Artesha)
GentlewoodFarms (Pat)
leokc34 (Kimberly)
julie101 (Julie)
Scrap-Police (Kathy)
Lookin4newideas (Sally)
msmama (Coleen)
TheHybridMess (Chantal)
FaithScrapper (Paula)
KimKV (Kim)
MSD (Monique)
YourScrapAttack (Rhonda)
rahulsmom (Deepa)
mycowsnz (Michelle)
Jalynne (Jenn)
wapygirl (Jacki)
pamela.tx (Pamela)
chaton_13 (Sarah)
silver26AK (Erin)
Sunnydi (Diana)
TesaB (Tesa)
TeriScraps (Teri)
smileneyz6 (Crystal)
Submissions:
1)
changes
By
Babigirl
2)

She walks...
By
Marcilb
3)
The Move
By
TesaB
4)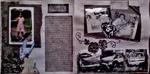 BROKEN
By
Wapygirl
5)
*Missing
By
Lookin4newideas
6)
PARTY
By
Wapygirl
7)
8th Grade
By
Wapygirl
Freshmen
By
Wapygirl
9)
Book of Me - Milestone
By
Msmama
10)
Everything I Do
By
Wapygirl
11)
*School pics page 1
By
Lookin4newideas
12)
*School pics page 2
By
Lookin4newideas
13)
This Nest Is Not So Empty
By
Faithscrapper
14)
Valedictorian
By
Wapygirl
15)
Birthday Girl
By
Wapygirl
16)
I knew I loved you
By
Beck_bear
17)
Freedom
By
Beck_bear
18)