Hello everyone!


Here's the latest swap that's been swirling around in my head lately. This is not your typical swap of course, coming from me (lol)...but, this one would be truly out of friendship for each other.


Kevin loves almost every pic that he takes of me or that I take of myself (lol), but some of the ones that we both love, he always asks me to scrap it for him and I always feel a little conceited scrapping myself so I was thinking of a swap where we post a pic of ourselves that we would like scrapped and a "friend" will scrap it for us! This will be in a secret sister style. We will do survey's and see our friend's masterpiece's starring us!!!



Nitty Gritty:


In order to join this swap you have to be a friend of the hostess or a friend of someone that has already joined, or a friend of a friend of a friend!

I crack me up!
We will be scrapping 8x8 pages of each other. I will pm survey's to everyone when the sign up date ends. We will be mailing the pages directly to our secret friend.
If for ANY reason you can't create for your friend, let me know ASAP and I will create it and send her rak for having to wait!

Post your picture in this thread so I can put them on the first page for your friend to download. Give a little info on the pic if necessary. I think printing the pics at 4x6 should be a good size, and we can crop to fit. If you do not have a printer or can't get to a CVS, WalMart, Target or somewhere that can print the pic out for you, let me know and I will print it and mail to you.



Dates:


Sign ups will close Aug. 4th

Due to your friend on or before Sept. 1st


***Please note that the survey questions are to be answered for the picture you submitted. When answering them, think of what you would like for the picture***

SURVEY

FULL NAME (SCREEN NAME)
Street Address
City, State ZIP

1. Besides the theme of the pic, would you like another used?

2. Would you like any particular technique or style used?

3. What are your favorite paper lines?

4. Would you like to see borders, ribbons, frames, etc?

5. What embellishments would you like to see used?

6. Would you like to have a open or hidden journaling spot or none at all?

7. Do you want a title? If yes, what would you like it to say?

8. For non-themed pics, what are your favorite colors or colors you would like to see used for the pic?

9. Are dimensional embellishments okay, or would you prefer all flat?

10. Add anything I may have missed asking here.


Ms. Pebbles- This is a pic of me on one of my 29th birthdays!
Photo for "Friend" Swap By Ms_Pebbles


Debby- I finally Graduated High School... I got the actual Diploma instead of the GED

Photo for Friend swap By Debby_westbrook


Melissa- We had a major track meet the same day as my Junior Prom. I rushed home from the track meet to get ready for prom. As soon as I was ready, my Mother decided to get some photos of me throwing my shot put while wearing my prom dress, long nails, and flowers in my hair. I love how these pictures came out.

1999 - Jr Prom Shot Put Closeup By Melissa Birlem


Rhona-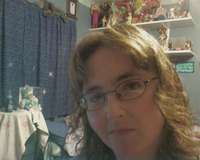 My good friend Rhonda By Ms_Pebbles


Toni-

Freind By Tcletoaddison



MOLSON- I chose this one bc it' special to me and I plan on putting the LO made for me in a frame for my scraproom
my daughter Alexis first prom 2012 By Molson


Andrea- Taken at The Art of Video Games exhibit at the Smithsonian American Art Museum in May 2012. My favorite video game, Final Fantasy Tactics, was included in this exhibit, and I took a moment to fawn over its display. This is a darker photo and I don't look quite as good, but it is a picture of me being deeply happy about something I love.

for Friend swap By Aquabunny


Bonnie-

me mid 1950's By I Heart Scrapping


Sally-

me By Lookin4newideas





Friends

Ms. Pebbles
survey in

Debby
survey in
Melissa
survey in

Rhonda
survey in

Toni
survey in
Molson
survey in

Andrea
survey in

Bonnie
survey in

Sally
survey in