April Use Your Swap Challenge – Anything Goes!!!
This month challenge is to use at least
one "handmade" item
from a swap, that was
made by someone else
. Anything goes this month, have fun!!!
Please list in your gallery what item is the swap item and if at all possible list who made the item and/or swap it was from. Thanks
The winner of this month's challenge will receive a small RAK from me
THE Rules ~
Must be a new layout as of March 30th
Upload to your gallery and link to this thread by midnight April 27th
You may submit multiple entries in the spirit of using up swap items, however only one will be eligible to be in the final poll
The swap item must be an item you received "from someone else" in a swap
You may include your own swap items but they will not meet the criteria of the swap item
In the even there are more than 10 entries, please pm your top ten picks in each category by midnight, Monday, April 28th.
UPDATE
If you have multiple layouts, please let me know by April 27th which one you'd like to use for the challenge vote. Thanks
Have fun!!
Participants
IamSamScrapper -
Adventure page 1
Page 2
PLEASE CLICK ON LINK TO SEE LAYOUT!
Play is the Work of Childhood
By
Sunberry2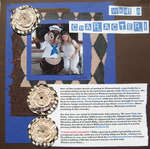 What a Character!
By
Allamy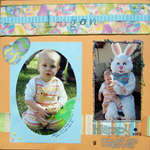 Logan Happy Easter 2008
By
Allamy
Silverthorn Family
By
Allamy
Winter Wonderland
By
Briannasmom
Easter 2007
By
SB1280

"Spring Fling"
By
Tertoo
"Spring Fling"
By
Tertoo
GORILLAS
By
Aunt25
Creepy
By
Cheeryscrap
Walk of Life
By
Ljloula
Walk of Life - journal spot detail
By
Ljloula
Bunratty Folk Park 2pg spread
By
CMLeach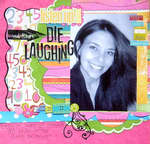 ((DIE LAUGHING))
By
Kristie Bentley
How does your garden grow? ~SWAP CHALLENGE~
By
STAMPMOM8
Clay Lady
By
Cma2a17
Tickle Toes
By
Shanbah

CHALLENGE ENTRY
Gator Beach - Florida
By
Dixiecorngirl
Too Share:
Gator Beach - Florida
By
Dixiecorngirl
Chuck E Cheese
By
Dixiecorngirl