DUE to the previous poll posted being set to end in 2011 I had to make a new one for this week's finalists. Sorry for the confusion!
Please help us pick a winner! These are the Week 3 Finalists for May's Monthly Sketch Challenge as voted by the participants. Congratulations & Good Luck ladies! : ]
Week 3 Sketch: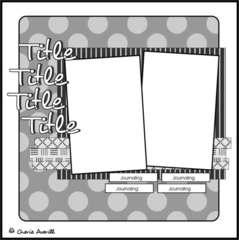 MayMthlySketchChallengeWk 3
By
Jamariel
Week 3 Finalists:
1.
I Adore U
By
Dancinirish90
2.
class of 1959-1960
By
Isay
3.
Once upon a Time
By
Dianeaslm