Ok, girls. Front page is updated, and I'm calling for votes.
Let's say
top 3
.
Color and Layout # please.
It's easier for me that way.
Be sure to
label your PM title MONOCHROME votes
so I can sort it quickly!
I'll take all votes
TODAY and TOMORROW
(Monday and Tuesday) so I can get a winner posted before I leave for Italy.
Thanks for playing ladies! As always, this has been an amazing month of projects!
~~~~~~~~~~~~~~~~~~~~~~~~~ ~~~~~~~~~~~~~~~
Welcome to the monthly
Monochrome Layout Challenge
for
September
.
Here are the basics of how MONOCHROME works.
************************* **
1.
Monochrome means "of
one
color." Each week has a color which you are to create a layout around.
Aside from the listed neutral palette, this is the only color tone allowed in your layout.
2.
It must be
obvious
that your intention is to create a
one color
layout, so the only "color" of your layout
must be the weekly color and it's corresponding darker and lighter tones and shades
.
Any other colors must come from the neutrals palette.
NEUTRAL COLOR PALETTE TONES
are : white, cream, beige, tan, brown, khaki, olive, black, gray, and navy. These are the colors that my mother always told me "go with everything."
*****Layouts using colors other than the color of the week and the neutral palette are not considered monochrome and will not be included for the voting. Make SURE your layout conforms to the specs for this particular challenge!
3.
Twists are added for your amusement and to help you push your project to the next level. If you complete the twist, your page gets an extra vote at the end of the month.
4.
The challenge weeks can be completed in any order, and
you are not required
to complete all four weeks. This is a challenge by choice - do one, two, three, or all four weeks. Do them in whatever order you want. And if you decide that you want to complete ALL the month's layouts in one week that is perfectly fine. Whatever works for you!
5.
No sign-up required. Just jump in and have fun whenever you're ready!


6.
I am not the comment police. I know we all get busy and get behind. But we all like to get comments on our projects, so do your best to give love when you get love.
7.
Layouts must be new as of
today
and are DUE no later than midnight SB.com time
September 30th
. After the final posts are updated, I'll collect votes.
READY?
Then let's go! Have Fun!
**********
August Winners
Week 1 - Cloudless Sky
Sisters
by Pam In TX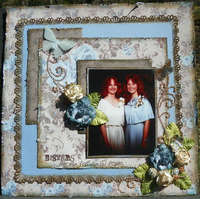 Week 2 - Dust Bowl
Dust Bowl
by FinallyMama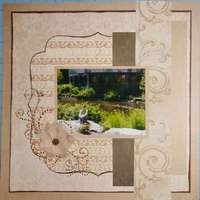 Week 3 - Wildfires
Boo!
by DreaSlee
Week 4 - School Bus
Freckles
by NMscrapper