October's winner: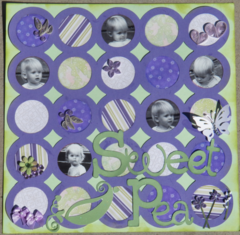 Sweet Pea
By
Mommaprov
November Colour Challenge - Yellow,Black,Purple,Orang e,Green
Most of us have an abundance of Halloween photos to scrap, so this is going to be a colorful month of challenges. I couldn't decide which of the fantastic Halloween colors to choose, so decided -why not use them all?
So this month, your layout must have all five colors - Yellow, Black, Purple, Orange AND Green. Doesn't have to be all equally represented, but must be something of each color on the page besides in the actual photos.
It doesn't have to be Halloween. In fact I can't wait to see a few that are not, but my samples are cute Halloween quick pages.
Can't wait to see what you create!
RULES:
1. Your must use these five colors in your layout.
2. Any size of layout, digi or paper, one or 2-pages are allowed.
3. Only one layout per person can be submitted for voting.
4. You MUST allow public embedding to be entered into the challenge.
5. You can only upload new layouts from Thursday, November 1st until Friday, November 30, 2012 at 5pm GMT/9am PST (sb.com time). Open to new entries anytime during the month.
6. PLEASE LINK THE PRODUCTS USED ON YOUR LAYOUT - it's great to find out what lovely products you have used.
7. Only when the challenge has been closed, PM me the numbers of your favorite 3 layouts. The layout with the most votes, wins!
8. Don't vote for yourself as you will get a vote from me for pm-ing yours.
9. Try to leave comments on the layouts entered in the challenge – everyone needs a little love.
10. Have fun!
ALLOWING PUBLIC EMBEDDING:
1. Go to the layout in your gallery.
2. Click on 'Edit Image' tab at the top on the left side of the layout.
3. Scroll down to the bottom left side.
4. Check the box that says, 'Allow Public Embedding'.
LINKING LAYOUTS TO THE THREAD:
1. Go to the layout in your gallery.
2. Go to the Share section on the left-hand side and click on 'Link/Embed Image'.
3. Click on 'IMG code' button.
4. Copy and paste the code which starts [url...] into the forum thread.
Here are some very colorful pages by Jeanne Marie Designs.
Halloween 2007-l
By
PamStewart.Iowa
Halloween 2007 r
By
PamStewart.Iowa
Halloween 2006
By
PamStewart.Iowa
+++++++++++++++++++++++++ ++++++++++++
November entries:
01.
Our Sweet Treat
By
AuntyT
02.
My 1st Pumpkin
By
Beck_bear
03.
Deep Creek Lake
By
FinallyMama
04.
We are batty...
By
Tinadn
05.
Grandma's Favorite Costume
By
Under5feet
06.
Fresh Pic'd
By
LesleyC
07.
At the Ball pIt
By
Rahulsmom
08.
Me & My Pumpkin
By
Marcilb
09.
And who is scared now?
By
OlesyaK.
10.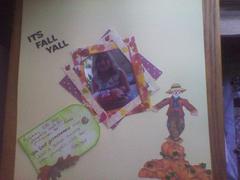 *It's Fall Yall
By
Flutterbye0419
11.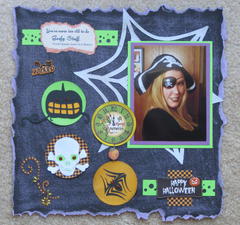 Happy Halloween
By
Tracy F
12.
TRICK OR TREAT - HALLOWEEN 2012
By
Sasload4
13.
be the best YOU can be
By
NMscrapper
14.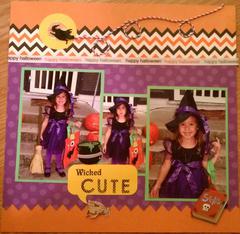 Wicked Cute Witch
By
Pamela.tx