Welcome to the February 2018 Card Challenge!
There are 9 categories: color, theme, product, technique, sketch, favorites, lift, photo inspiration and bonus.
Cards must be new as of February 1, 2018.
Deadline is February 28, 2018 @ 8pm CST.
Make as many cards as you want and the challenge is open to everyone. No signing up, just post them as you finish them and I'll add them to the first page as we go along. Also, please remember to comment on others cards that are posted. We all love to get comments! And don't forget the most important rule, HAVE FUN!!
If you missed the deadline for last month but are still inspired to do them please post them here as "for sharing". We would still love to see them and be inspired by them. I know "life" gets in the way!!
Please check Allow Public Embedding for your cards when you upload them!
Just in case anyone needs it, here are the directions on how to embed your cards to the thread.
*Click on the picture you want to link in your gallery
*On the right side of the page, under "Add to Favorites", click on "Link"
*Click the bubble button beside IMG code
*Click any bubble under image code to resize the photo
*Left click and highlight code that is inside the box
*Click CTRL & C to copy (or right click on highlighted part and click on "copy")
*Come back to the thread and press CTRL & V (or right click and click on "paste") to post the link
*click add post and that's it!
**** PLEASE READ! ****
When adding your card to the Scrapbook.com Gallery, please specify this challenge in the description. Example: if you made a card for color, write: "August inspirational card challenge - color".
* * * * * CATEGORIES * * * * *
Color: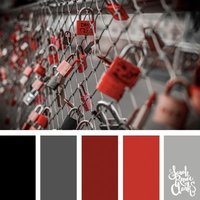 February Card Inspiration Challenge - Color
By
TexasMomOf4
Black
Dark Gray
Dark Red
Red
Gray
Theme:
Love
Product:
Hearts
Technique:
Watercolor Spritz
http://kpeckstamps.typepad.com/k_peck_stamps/2017/01 /wa...
Sketch:
February Card Inspiration Challenge - Sketch
By
TexasMomOf4
Favorites:
Recreate a card or sketch you've saved in your favorites either on this site, a blog, or Pinterest. Just make sure to link up the card in the description.
Lift:
Hi Ladies! I love the folks over Craftin Desert Divas. They have some of the cutest cards and images you have ever seen. The DT is incredible and they have some great tutorials. From now until February 9th they are showing off there new releases for February and giving away some adorable digital stamps. So, go look at their blog and lift your favorite card. Heres the link to the blog.
http://www.craftindesertdivasblog.com
Photo Inspiration:
February Card Inspiration Challenge - Photo Inspiration
By
TexasMomOf4
Use the photo to inspire your card. Ways to be inspired by the photo: theme, colors, items in photo, etc.
Bonus:
Get a jump start on this year's Christmas cards and make a Christmas card.