'Tis the season everyone! It is that time of year to see if you have been naughty or nice
There are extra options this round so you have an extra chance to win
Plus the prize value has increased to $10 and has changed to a gift certificate to here, Scrapbook.com!!!
You can scrap one option or do all options. Just make sure you are
under the age of 20
for it to count
Option 1: is to share/scrap an important memory of your childhood. Some examples/ideas would be: some of your firsts like your first steps, the first time you swam, first day of school, when you rode a bike without training wheels, etc. How about a day you moved to a new house? A favorite toy that went everywhere with you? First boyfriend/girlfriend? Etc. Pair up the memory with a photo(s) of you as a child and share the story behind it.
Option 2: Scrap a picture(s) of you celebrating Thanksgiving. Or a photo of you with your family (on Thanksgiving or any other type of occasion).
Option 3: Scrap a photo of you around/on Christmas/Hanukah in any type of way you celebrate the holiday.
Bonus Option 1: Scrap of photo of you being extra nice
or even being a little bit naughty
And please share with us the story behind it.
Bonus Option 2: It is also the season to share traditions you had as a child for the holidays. Use a photo of you involved in that tradition And please share what that tradition is and if you still do it to this day.
Rules:
1. No signups necessary.
2. Must be a new layout dated from November 1- December 31, 2018.
3. Digital layouts and projects are welcome.
4. You can combine this with other challenges.
5. You are allowed to do one entry per category. With the total amount of
5 Entries allowed
.
6. Please allow public embedding so I can share your layout on the front page.
7. Spread the love on each other's pages.
8. The winner will be chosen by random.org and will receive a
$10 gift certificate for Scrapbook.com
from me.
Entries:
1.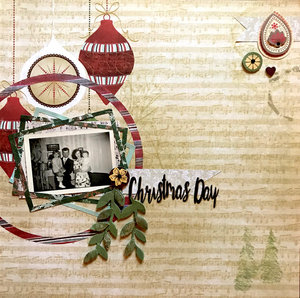 Christmas Past
By
Sewflake
2.
Back to School Memories
By
Sewflake
3.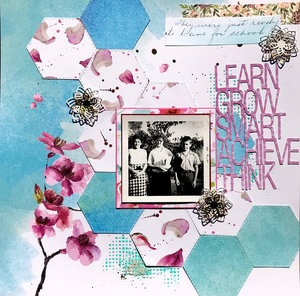 Learn-Grow
By
Sewflake
4.
Let It Snow
By
Scraping4fun25
5.
Christmas Traditions
By
Nvmagpie
6.
Sweet Memories
By
ArtsyLC
7.
Easter Sunday
By
ArtsyLC
8.
Merry Christmas
By
PKfromPA
9.
Favorite Things
By
ArtsyLC