Hey Neighbors!
We have some fun holiday idea projects coming up on Live with Prima! Tonight we have an album featuring the North Country collection, stamping, resist canvas and more by Prima.
All of these classes are free and take place live right here on our Prima channel on ustream:
http://www.ustream.tv/recorded/26607056
Let me know if you have any questions regarding the show! Here are the details...
Winter Wishes Mini Album with Cari Fennell
Thursday, November 8th at 6:30pm PT/ 9:30pm ET
11/9-2:30am GMT/1:30pm Sydney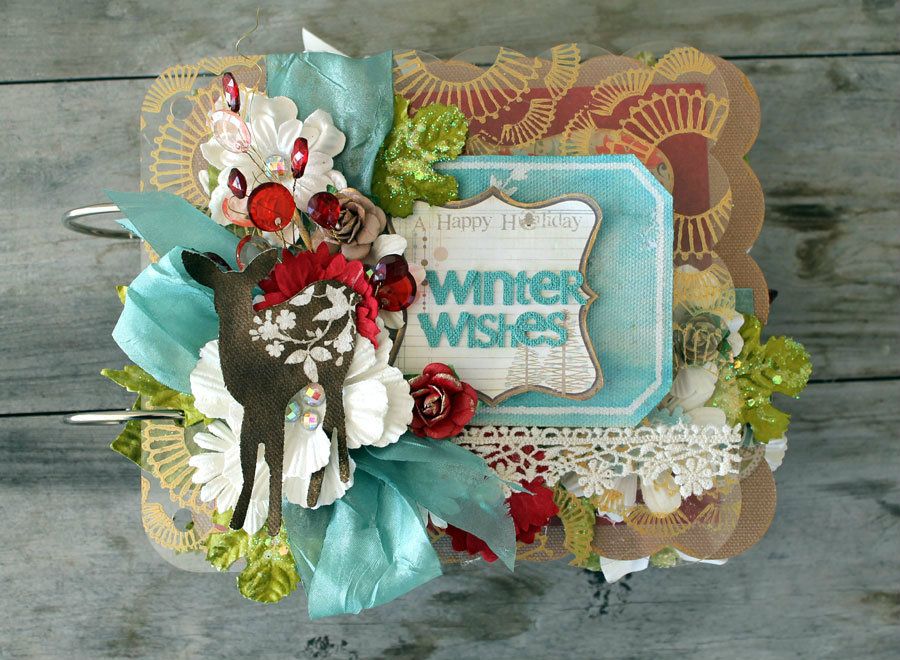 Let's create a mini album perfect for recording family gatherings around the holidays or as a special gift for someone on your list! Cari will be using Prima's North Country collection on clear and canvas pages with lots of sparkly embellishments. This class is packed with techniques and cool ideas that you can recreate on your own projects.
Prima Products:
843700-North Country 8x8 Pad
843281-Forest Notes-North Country
543136-Holiday Celebration Poinsettia
537111-Build A Book Brown
541835-Acrylic Stamp-Paintable
529567-White Flower Pillar Pack
553609-Splendor White
551483-SIIC
552473-North Country Avon Roses
550127-North Country Alphabet
549367-Candy Gems
551605-North Country Resist Canvas
Extra Materials:
Seam Binding-Camel Hair
Gold Paint
Cuttlebug
Tim Holtz Ornamental Die
Hole Punch
Trimmer
Scissors
Fabri Tac
Lace-cream or tan
Distress Stains-Peeled Paint, Fire Brick, Broken China