Hi
We are The Forbidden City SISTERS
Gallery/Support Group 2008
Consisting of the following Members:
Cassiescraps

(CASSIE)
April 17th
Cassies's Page
Country Scrapper

(DIANE)

March 21st
Diane's Page
CrEaTiVe CaBoLiNe

(Carolyn)

June 18th

Carolyn's Page



Devine Scrapper

(NICKI)




Group Driver

December 31st

Nicki's Page



Gemini Twins

(DEBBIE)

June 12th

Debbie's Page



Jo Kitchaner

(JO)

January 29th

Jo's Page



muffydm

(MISTY)

October 26th

Misty's Page



raymondmom

(JOANNE)

July 12th

Joanne's Page



The Paper Bakery

(CELIA)

September 20th

Celia's Page



Thank you and GREAT BIG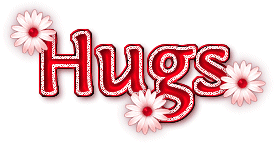 OUR GROUP GUIDELINES

1) No drama, amoung any members of this Group... This is a friendly environment to escape from the realities of real life and share stories, laughs, cries, and of course our artwork.

2) This is a critique group so comments on LOs must be left. ALL constructive criticism is appreciated. Although when leaving a comment with constructive criticism please make it in the actual thread instead of the gallery where we leave Love.

Comments should be positive

. With that said, don't get your feelings hurt everyone is ONLY trying to help each other and make each other the best we can be.

3) Commenting in the thread: We all realize that there are lives outside of sb.com ! With that said please just check in on a regular basis... weekly at minimum. If you're going to be gone just let us know. We care about you and don't want to send the hound dogs out looking for you! If there are pages and pages for you to catch up on just read them.

You do not have to comment on

every single thing,

we just want everyone in the loop.

4) We will do

all challenges and swaps

On an up to you Basis; IF you are unable to complete by the deadline please let me know. We can extend for a few days.
Everyone is

URGED

to give and vote on Challenge suggestions...If you don't suggest Things you would like to do (and/or) don't vote for the suggestions...Then

No Complaining

about what challenge is required...


all Suggestions, Votes, and complaints or problems are to be done by PM not in the Forum!!!!


Everyone is Encouraged to also do at least one LO/card/project a month just to keep our minds in gear.
***If you Sign up...You MUST Complete the Challenge***

5) Also

Any Big Decisions

that will effect the group will be

discussed

and

voted on

by the group.

If it's something that can't wait I will keep the voting open for

1 week

only, so try to keep in the loop...I will always keep my vote for last as well as remain impartial in any situation. I am the group driver. So I will do my best to keep things running smooth.
***If you Don't Vote or if you get out Voted,

Please Do Not take it Personal***



These guidelines are the only thing we ask each of us to adhere to... this is the only way we can keep things drama free and running smooth

Nicki (AKA) LovesAlot


Proud Group Driver, & Member of: The Forbidden City Gallery/Support Group...





Proud Member of the Wonders of the World Group Drivers Gallery/Support Group...


.....................................................................................................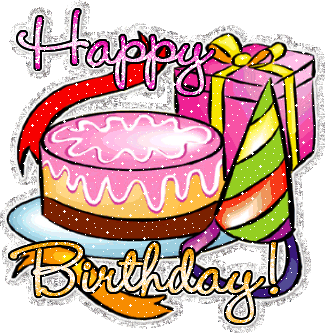 You Make and send a card for each member's Birthday and a Small scrap Goodie if you choose to include one....



BIRTHDAY CLUB MEMBERS



Nicki
Celia
Debbie
Jo
_________________________ _________________________ _________________________ _________________________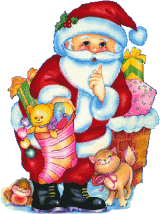 SECRET SANTA SWAP
Nicki

Celia

Jo

Debbie

Joanne

DiDi
Carolyn




***

A Minimum of $10.00 and an altered Gift or Card

***





***

Must be Postal No Later than Dec. 10th

***





***

Take a pic of you Goodies to share with the Group

***



JO KITCHENER
Favorite Color: PINK

Scap Supplly subject (Kids, Pets, Travel etc.):KIDS

Scrap supplies you Really NEED:PAPERS AND BRADS.

Scrap Supplies you would like to try: SPIRAL JOURNALING BOOK

Goodies (Eat/Drink):CHERRY COKE ANS CHEWING GUM

Do you collect Anything:SOCKS

None scrap Item you Need or would Love to Have SOCKS AND EVERYTHING WITH ANIMAL PRINT ON.


Celia
Favorite Color: Burgundy, Gold, and Jewel Tones.


Scrap Supply subject: Heritage and Grandsons or Ultra Feminine LO's

Scrap supplies you Really NEED:

Flowers, Ribbon, Edge Punch, Embossing Powders (Embossing powders in fav colors above). Chunky Glitters

Scrap Supplies you would like to try:

Grungeboard Elements, Tattered Angels - Glimmer Mist Spray - (Oriental Poppy or Rum Raisin or Cinnamon or Walnut Gold, or)?

Goodies (Eat/Drink): Roasted Unsalted Almonds, Cashews. Chi Spice Tea, Cinnamon Hazelnut Coffee (NO NutraSweet or Artificial Sweeteners-allergic)

Do you collect Anything: Yup, but don't think any of you want to pay for what I love to collect! Lost all of mine, starting over, but DID collect:

Antiques, Body Forms,/Mannequins, Antique working Telephones. (Small versions or pics of same would be great)!

Non scrap Item you Need or would Love to Have:
Thick cushy soled Animal Slippers, in Dog or Cat. Preferably HOUSEBROKEN! LOL! (Foot surgery requires thick cushioned soles-not hard or flat)


Debbie (Gemini Twins)
Favorite Color:Blue or Earthy tones

Scrap Supply subject (Kids, Pets, Travel etc.): Pets and Christmas paper

Scrap supplies you Really NEED: Red, Green and Navy Blue Stickles, Chipboard

Scrap Supplies you would like to try: Spiral Journaling Book

Goodies (Eat/Drink): Peanut Butter Cookies

Do you collect Anything: Angels & teddy bears

Non scrap Item you Need or would Love to Have:

Please no stickers or alphabets


Joanne
Favorite Color: bowns / greens

Scap Supplly subject (Kids, Pets, Travel etc.): Travel

Scrap supplies you Really NEED: alphas

Joanne

Scrap Supplies you would like to try: textures

Goodies (Eat/Drink): coconut, pecans, spicy tea

Do you collect Anything: unusual rubber stamps

None scrap Item - candles, bath oils


Nicki
Favorite Color:
Red

Scap Supply subject (Kids, Pets, Travel etc.):
My Girls (Dogs)
Family (Vintage)

Scrap supplies you Really NEED:
Signo white uni-ball Pen...
Colored Buttons

Scrap Supplies you would like to try:
Glitter Paper
Ranger Stickles: (the odd colors)
Ghost Clocks or Clear Clock stamp
PLEASE no Stickers

Goodies (Eat/Drink):
Pretzels
Hot Tea
Homemade Cookies or Brownies (love nuts & Choc. Chips)

Do you collect Anything:
Angels
Southwestern items

None scrap Item you Need or would Love to Have:
Warm Footzies
Sented Candles
New Paper stapler



DIDI



Favorite Color: Green

Scrap Supply subject (Kids, Pets, Travel etc.): Little Girl (not baby girl)

Scrap supplies you Really NEED: Brads & Gems

Scrap Supplies you would like to try: stickles and grunge board

Goodies (Eat/Drink): Monster (green & black can)

Do you collect Anything: Precious Moments

None scrap Item you Need or would Love to Have: A coffee pot with a timer LMAO!!!

....................................................................................................


------------------------- ------------------------- ------------------------- --------------


THE FORBIDDEN CITY SISTER'S
CHRISTMAS CHALLENGE 2008
"A CIRCLE JOURNAL"

DIANE

theme:

Favorite Inspirational/love song (8X8)

Favorite Inspirational / Love Song By Scrapohalic_Di DIANE
MELANIE

theme:

The Architecture of Eternity (8X8)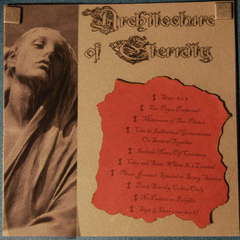 Architecture of Eternity By Melly Bean

NICKI

theme:

Music to My Soul (what makes your Heart Sing?) (8X8)

Circle Journal Challenge (Instruction Page) By Devine Scrapper


Introuction page By Gemini Twins


Intro Page for Circle Journal By Fresh New Pages