Do you sometimes wonder if the items you throw away can be used in your scrapbook lo? I would like to challenge all of you to create a layout that incorporates recycled items. In addition to the challenge I would love to start a critique group that helps give some constructive ideas on how to incorporate the recycled materials.
This challenge is just for fun and to see how creative you can be using unusual items. Examples might be cardboard, twist stems from shopping bags, clothing tags, plastic items.
Instrauctions:
1. submit your lo or altered project that incorporates at least one, but feel free to do more, recyled item.
The recycled item can be cut, painted, stained, embellished in any way you want to alter the appearance.
2. Los and project should be new but feel free to share older ones as well. This is all about learning to use non scrap/recylced materials.
3. When you post the lo/project, make sure to mention what the recycled material is that you used and what how you modified it to fit in with your lo.
4. Make sure to allow for public embedding
5. Leave comments on others los
6. you can join any time, no need to sign up
An example that I did recently to get you all started.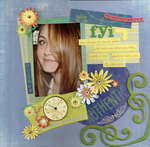 FYI - my little girl
By
Shells22
I used a Starbucks cup insulator
Posies
By
Alteredgeisha
Roy Family Home
By
Pam Davies
Participants "green album" where you can see previous months work.. please check them out:
Kaia's green album
Shells22 green album
Precious Angel's green album
Splummer's green album
August Participants:
adorable
By
Precious Angels
Card
By
Kaia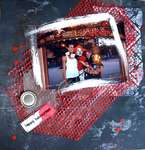 Carnival of Carnage 2007
By
TripletMomS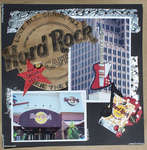 Hard Rock Cafe
By
PresentScraps
Family
By
Donna_G
Big Bite
By
Kaia
Shades
By
Oldmissb
Beautiful Friend
By
Shells22
Lil Soldier
By
Oldmissb
Let's go
By
Allamy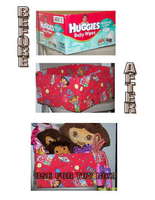 Altered diaper box
By
Precious Angels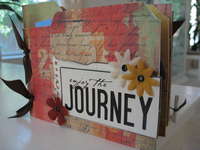 Enjoy the Journey Mini Album
By
Sarah De Guzman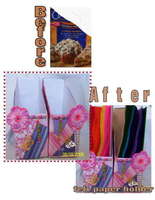 Altered Box
By
Precious Angels
Triagular Glass Photo Frame (show's the shape)
By
Dragonflys
S'mores
By
Allamy
enjoy (S'mores)
By
Allamy
********
September participants***
Spiderman Spiderman Friendly Neighbour
By
Rahulsmom
Growing Up
By
Groovy Deborah
Back To School
By
Micupoftea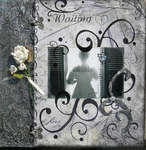 Waiting
By
Suepup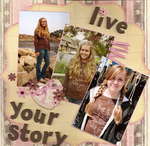 Live Your Story
By
Shells22