twilight challenge:
your challenge is as follows:
~create a new lo as of today about what twilight character you would be and why.
~must include a pic of the character you would be
~must have public embedding allowed
~must submit lo to thread no later than 9-30
~voting will start on 10-1
good luck ladies!
referal
referal layout completed
participants:
1.krista
I want to be Bella...
By
~{Puppet}~
2.shannon
one frightening little monster
By
Shannonmarie123
3.marlene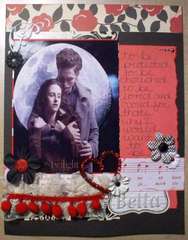 Bella
By
MaRLeNeF