Please seek a new Forum to become a Member of.
This one is Closed.

***********Our Group Members are:**************

Mrs. Tristan ~ Nati ~ B Day Sept 19th

scrappy grandma ~ Joan ~ B Day Nov 15th

Vmachef ~ Angela ~ B Day: April 30th

Kimberkv ~ Kim

autumngold ~ Deb ~ B Day: Feb 23rd

Raymondmom ~ Joanne

bbscraps ~ Bonnie ~ B-Day: Dec 18th


Here Kitty ~ Amy ~ Birthday Sept 5th

SugarPlum133 ~ Doreen ~

holly 1965 ~ Holly ~ B Day: March 9th

craftycow515 ~ Natalie~from the UK

jojonoons ~Jojo ~ B Day Aug 25th

sandiesea ~ Sandie

CCCkids ~ Charlene



************************* *********
I want to give Honor to Irene (Scraperlicious) for starting these groups! And to our former Group Driver, Nicki. Our precious Nicki has had health problems, and needs our prayers. She asked for the group to be taken over, and our friend, Debbie, (GeminiTwins)became employed full time, and asked for me to take the group.
It has been my delight and a true Blessing to do so!
Thank you Irene, And Sweet Nicki, and Debbie too!
************************* ******************
*********OUR GROUP GUIDELINES************
1) Ladies,let's make this a Fun place to be!
A friendly environment to escape from the realities of real life and share stories, laughs, cries, and of course our Art Work!!
2) We ALL like to receive Comments!
So, if ya get some, leave some?
3) We all realize that there are lives outside of
sb.com
!
But please do check at least once or twice weekly?

4) Each member is REQUIRED to join in the Main 1 Monthly Challenge
.
************************* ********************
Must be NEW as of March 29th-09
**************THEME *****************


YOUR FAVORITE ICE CREAM OR SHERBET COLORS--

************** HOST: ~ Holly1956 ~ *************

I used orange and lemon sherbet colors

in mine, for an example:



Sherbert Summer
By

Holly1965
RULES:
1. USE 3 OR MORE PATTERN PAPER

2. USE AT LEAST 1 CIRCLE--
(For example, the sun and journaling box)

3. USE ROUND EMBELLIES (2 OR MORE)--
(Such as anything like brads and buttons or whatever you choose).

4. At least 1 PICTURE

5. SOME JOURNALING


**THE TWIST:

Hand Make ONE OF YOUR EMBELLIES--(ice cream cone and sun are both hand made)

MMMMMM!!! YUMMY!

Let's have FUN (And eat some while we Scrap them-careful now-don't get any on your LO)!!



April Challenge Entries:


1. Joan (Scrappy Grandma)



SHERBERT FLAVORS CHALLANGE 2009 *
By
Scrappy Grandma

2. Natalie ~ (Crafy Cow)



smile it's summer
By
Craftycow515


3. Angela ~ (Vmachef)



YOU 'RE THE COOLEST
By
Vmachef ANGELA


4. Sandie ~ (Sandiesea)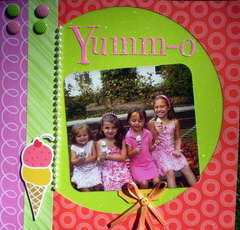 Yumm-o
By
Sandiesea


5. Charlene ~ (CCCkids)



April challenge
By
CCCkids


6. Amy (Here Kitty)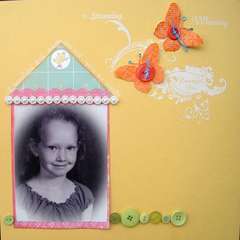 Beautiful You -Sherbet challenge
By
Here Kitty

And a Close up of her Butterflies:



Sherbet Challenge close up
By
Here Kitty


7. Bonnie ~ (Bbscraps)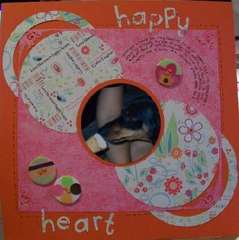 happy heart
By
Bbscraps



8. Jojo ~ (Jojo Noons)



Away We Go
By
Jojo Noons

9. Deb ~ (Autumngold)




Gelato
By
Autumngold



10. Doreen ~ (SugarPlum133)




Ice Cream
By
SugarPlum133

************************* ************************


The Birthday Club is for those who would like to make and exchange Birthday Cards with others in our Forum! If you join, you would MAKE a card and send it to each other member in this group of Birthday Card Members just before their Birthdays!
And they would do the same for you!

You MUST Sign up if you WANT to do this!
Because it is voluntary, and we need to add your name and Birthday if you do!
Forbidden City Sisters
Birthday Club Members:
Bonnie ~ Dec 18th
Angela ~ April 30th
Joan ~ Nov 18th
Nati ~ Sept 19th
************************* ****

PLEASE:

It is the members job to make sure you check the "ALLOW PUBLIC EMBEDDING" so that I can post it on the first page and yours won't be left out. (Please check to make sure yours IS posted to the front page)!

Thanks Ladies, and have a good time!




PLEASE NOTE:



The Rules are open in honor and respect of those who don't celebrate certain holidays, or perhaps you just want to make a LO of your Child or Dog!
You pay for your supplies, so I respect that as well as YOU)!!

**Required challenges will reflect this alternative each time.
Since all members are required to do 1 LO or Card per month minimum regardless of subject, I find this open alternative to be the most respectful.
Thanks!
Celia

************************* ***************