Hi and welcome to our thread! Everyone is welcome but we thought we'd start a new group about something that we have in common, our tots, and the fact that we love scrappin our tots!!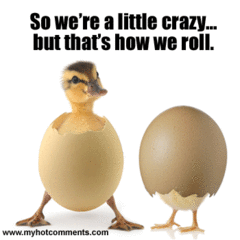 Scrappin our Tots LOGO
This thread is for all the parents out there who love to scrap their tots and is a place where we can share our tot experiences with ... from the big events to the small day to day moments. We can get advice from each other, share stories and we will support one another. We hope to be inspired by other member's designs and ideas (i.e. milestones, birthdays, day trips, first dentist, first words, first day of school etc)
So if you have a tot, are planning on having a tot or if you just like tots, come in and join us. Any scrapping style welcome: paper or digital, beginner or expert, two page scrapper or one page scrapper!
We also understand that not every page we scrap about will be about our little ones so feel free to post any other layout, card or project you have to share! The only requirement of this group is that we spread the love (i.e. comment on all projects posted). We also would like you to be an active participant (i.e. check in on a regular basis)
We hope this thread will help inspire you to get scrapping those tot pages!
Please note that in order to keep the group manageable and for us to get to know one another, we are going to close it at 14 members.
When joining, please give us a little info about yourself.. (Name How many kiddies you have etc. Anything you would like to share with us) We would love to get to know you!!
Thanks
To all considering joining our fun group, we can be very VERY active.. There are days we have 1-2 pages of chat, and other days we have 10 + of chat!!!!
~*Members*~
1.SQMandi~ (Mandi)
*Retired Members are welcome to rejoin at any time!*
2.Peenut_32~(Jill)
3.YellieLynn~(Danielle)
4.Weefaerie~(Debi)
5.KrisHunter~ (Kris)
6.Becky Scraps (Becky)
7.Jetje~(Jetje)~
8.Cutencrafty (Michelle)
9.flutterbye0419~(Dawn)