...Hello Scrappers....Delaina here and have I got a CHALLENGE for you....
...I really LOVE Cosmo Cricket and I know all of you do to...AND THE WINNER WILL GET TO SEE THEIR CREATION FEATURED ON Cosmo Cricket 's BLOG. YEP you heard me right. The winner will not only receive a beautiful PRIZE but will also have their creation plastered on the Cosmo Cricket Blog for all to see...YAY!!!
CHALLENGE
-- Show me your Best Work with CC!!! All LOs must be 95% CC but you may create them any way you like. Show me what you got. Inspire me with your best work and win a fabulous prize and get featured on CC Blog.
***SOOOO I Challenge all you SCRAPPIN ADDICTS to Scrap It Up with Cosmo Cricket...
* Layout must be new as of Sept 29
* Upload your LO here by midnight Oct. 28
* 95% Cosmo Cricket ..."I will be a stickler about this."
* One LO per player...You may do a 2 page LO that will count as 1 entry.
* You must follow Rules for the Month to be included in voting.
* We all enjoy receiving comments so PLEASE share the love.
Please PM me your top 5 Choices on October 29. Each LO will have a number so you only need to give me those numbers. No need to vote for yourself because you will receive a vote for voting. PLEASE SPECIFY your own number along with your 5 choices...
WINNER WILL RECIEVE
...For October, let's give away some Nutmeg! How about a Paper Crafting Kit; Mini Deck; Ready, Set, Chipboard; and a Scarlet Blackboard Album.
As always the winner will get featured on Cosmo's Blog.
***
The previous Winner is not elegible for the next months POLL but may share. The following month you may have one in the POLL again. Thanks...We want to give everyone an opportunity to win when possible.***
If you have any questions don't hesitate to ask. I will try to check in everyday but PM me if you want a quicker responce.
MOST OF ALL HAVE FUN WITH THIS. I CAN"T WAIT TO SEE ALL THE WONDERFUL PAGES MADE WITH Cosmo Cricket !!!
***MAKE SURE YOU ALLOW FOR PUBLIC EMBEDDING***
What are you waiting for? GO GET YOUR SCRAP ON!!!
LINKING LAYOUTS TO THE THREAD:
1. Go to the layout in your gallery.
2. Click on 'Link/Share' tab under the layout.
3. Click on 'IMG code' button.
4. Copy and paste the code which starts [url...] into the forum thread.
ALLOWING PUBLIC EMBEDDING:
1. Go to the layout in your gallery.
2. Click on 'Edit Image' tab under the layout.
3. Scroll down to the bottom left side.
4. Check the box that says, 'Allow Public Embedding'.
Examples:
--
These don't necessarily follow the 95% rule...BUT I am not in the voting...LOL!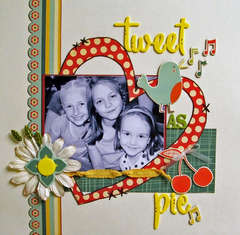 Tweet as Cherry Pie....Nook's June Kit
By
Delaina Burns
The Last Grow Up Doll is 16...Nook's June Kit
By
Delaina Burns
For Voting:
1.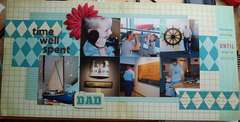 Time well Spent
By
Fortunes Fool
2.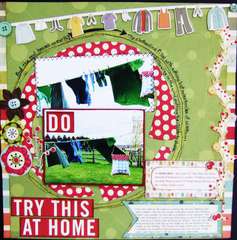 Do try this at home
By
Fritchey
3.
Sylvan Lake
By
RN2007
4.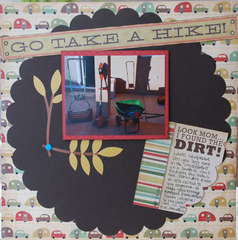 Go Take a Hike
By
Ksheffer
5.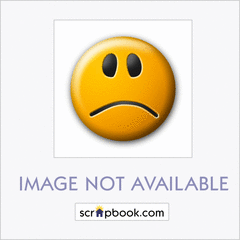 My dear Santa baby
By
Naf
6.
~memory cards~
By
Manda_K
7.
Partners In Crime
By
Retrojulie
8.
Earth Love
By
Deb-doodle
9.
I'd Rather Be Scrapping
By
Sarah_Liz
10.
FUN
By
Mia1979
11.
Homegrown
By
IzzyB
12.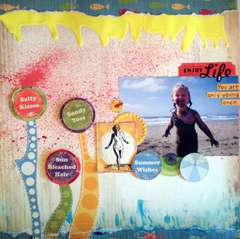 enjoy life
By
StaceyE
13.
You are the sunshine of my life
By
Bullylover
14.
Kacker
By
Atlcarly
15.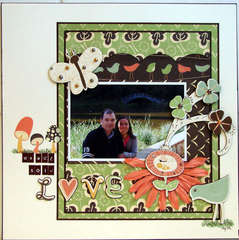 WE ARE SO IN LOVE
By
Luzma
16.
Carefree Summer Moments
By
Mrsmiller
17.
Programmed to Play
By
April C.
18.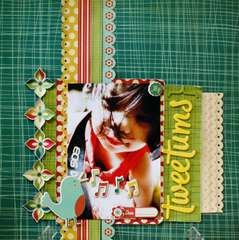 My Tweetums
By
Teapot2angel
19.
i (heart) this boy
By
Richelle
20.
It's hard to measure simple pleasures *Cosmo Cricket*
By
Scrappinraiderfan
21.
Slide
By
Brainybairn
22.
Let's Hear it for the Boys
By
Sgoetter
23.
Our Story
By
Piradee
24.
Be Jolly By Golly **Cosmo Cricket**
By
Kaye222
25.
My Space Trip
By
Shopfreak