...Hello Scrappers....Delaina here and have I got a CHALLENGE for you....
...I really LOVE Cosmo Cricket and I know all of you do to...AND THE WINNER WILL GET TO SEE THEIR CREATION FEATURED ON Cosmo Cricket 's BLOG. YEP you heard me right. The winner will not only receive a beautiful PRIZE but will also have their creation plastered on the Cosmo Cricket Blog for all to see...YAY!!!
CHALLENGE RULES
-- Show me what you got...I want to see your best scrapping page with CC ever!!!
Be sure and use
95% Cosmo Products
.
***SOOOO I Challenge all you SCRAPPIN ADDICTS to Scrap It Up with Cosmo Cricket...
* Layout must be new as of Nov. 29
* Upload your LO here by midnight Dec. 28
*
95% Cosmo Cricket
..."I will be a stickler about this."
* One LO per player...You may do a 2 page LO that will count as 1 entry.
* You must follow Rules for the Month to be included in voting.
* We all enjoy receiving comments so PLEASE share the love.
Please PM me your top 5 Choices on Dec 29. Each LO will have a number so you only need to give me those numbers. No need to vote for yourself because you will receive a vote for voting. PLEASE SPECIFY your own number along with your 5 choices...
WINNER WILL RECIEVE... Let's give away some more Jolly By Golly. How about a Paper Crafting Kit, ICON and Letter Rub-Ons, Kate's Album, and a Photo Box
*As always the winner will get featured on Cosmo's Blog.
*** The previous Winner is not elegible for the next months POLL but may share. The following month you may have one in the POLL again. Thanks...We want to give everyone an opportunity to win when possible.***
If you have any questions don't hesitate to ask. I will try to check in everyday but PM me if you want a quicker responce.
MOST OF ALL HAVE FUN WITH THIS. I CAN"T WAIT TO SEE ALL THE WONDERFUL PAGES MADE WITH Cosmo Cricket !!!
***MAKE SURE YOU ALLOW FOR PUBLIC EMBEDDING***
What are you waiting for? GO GET YOUR SCRAP ON!!!
LINKING LAYOUTS TO THE THREAD:
1. Go to the layout in your gallery.
2. Click on 'Link/Share' tab under the layout.
3. Click on 'IMG code' button.
4. Copy and paste the code which starts [url...] into the forum thread.
ALLOWING PUBLIC EMBEDDING:
1. Go to the layout in your gallery.
2. Click on 'Edit Image' tab under the layout.
3. Scroll down to the bottom left side.
4. Check the box that says, 'Allow Public Embedding'.
EXAMPLE from Me...
Only Goofy Girls Allowed
By
Delaina Burns
For Voting...
1.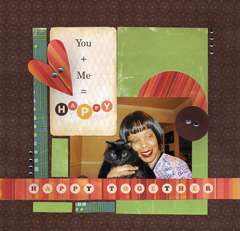 You + Me = Happy *Cosmo Cricket*
By
MSD
2.
Our Love is the only magic we need!
By
Scrap-a-Shop-a-Holic
3.
~baby blues~
By
Manda_K
4.
Snow Day
By
Fritchey
5.
Fall
By
Lucy E
6.
Ashley & The Snowman
By
TenaE.
7.
The Joy Of My
By
IzzyB
8.
My Life As A Child
By
SticklesQueenChiquita
9.
Day at the Zoo
By
Atlcarly
10.
AUTUMN *Scrapfit DT Work*
By
Lydia S
11.
BUZZY BEE
By
Teapot2angel
12.
Early Bird
By
Mustangkayla
13.
I'm wondering
By
Deb-doodle
14.
Friends don't Let Friends... *Cosmo Cricket*
By
Scrappinraiderfan
15.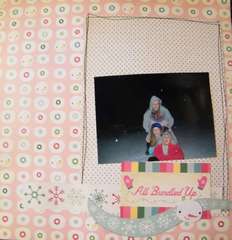 All bundled up
By
Nallian