This challenge is all about making your own embellishments and or background papers using existing tutorials you may have seen or trying your hand at something completely new yourself. The most important aspect of the challenge is SHARING your secrets.....LOL
All you need is at least one embellishment or piece of pp (using stamping, embossing, misting, etc) you've made yourself to qualify.
There are OPTIONAL twists that could earn you up to 5, yes you read correctly,

5 EXTRA VOTES

.
Twist
You can use
ANY OR ALL
of the 3 tutorials listed below. Each tutorial you use will get you
1 extra vote
. Please indicate in your entry post which tutorial you used.
1.
NO SEWING Fabric Bloom By Wendy (ME)
2.

Elegant Ruffled Paper flower by SIMPLYPAPER
3.
Wax paper Flowers By Byondbrz
The 3rd twist is one of our JULY winner Byondbzr's very own.
JULY's WINNER: Byondbrz!!!!! CONGRATS!!!
Made in the USA
By
Byondbzr
Now, for those very creative artists out there who are so good at whipping up something fabulous out of nothing, this 2nd part of the twist is for you.......
You will be awarded 2 EXTRA votes for making your VERY OWN TUTORIAL for something completely new and posting the link with your entry. If you are unable to post a tutorial (no blog, etc.) you still get the 2 votes if the embellishment is OBVIOUSLY a UNIQUE idea and easy to replicate just by looking at the LO or if details have been provided in the description of the LO
No sign-up necessary, just drop your entry off anytime.
WINNER GETS A RAK FROM ME!!!!!!
-
An additional perk for the winner is to have their tutorial featured in the following months challenge (if they used their own) OR they get to select the 3rd tutorial if they have none of their own.
Just a few rules/guidelines
1. Your layout MUST OBVIOUSLY contain at least 1 embellishment or printed paper that you have made yourself from scratch.
2. Please provide details or the link to the tutorial you used to make your item because that's what this challenge is all about after all…………...sharing the knowledge
3. 1 or 2-pages are allowed but it MUST be paper LO due to nature of the challenge
4. Only one layout per person can be submitted for judging.
5. Please remeber to allow public embedding so your LO can be posted to the first post for voting
August's challenge runs from 30th July to 30th August!!
Please PM me your top 5 LO's (numbers only) on the
31st August
. Poll will be posted on the 1st September (depending how quickly you guys get your votes in)
P.S. Leaving comments on the other contestants LO's in NOT a requirement but please feel free to do so if you choose.
Some helpful tips for newcomers.....
LINKING LAYOUTS TO THE THREAD:
1. Go to the layout in your gallery.
2. Go to the Share section on the left-hand side and click on 'Share Anywhere'.
3. Click on 'IMG code' button.
4. Copy and paste the code which starts [url...] into the forum thread.
ALLOWING PUBLIC EMBEDDING:
1. Go to the layout in your gallery.
2. Click on 'Edit Image' tab at the top on the left side of the layout.
3. Scroll down to the bottom left side.
4. Check the box that says, 'Allow Public Embedding'.
** PLEASE NOTE: only layouts which fit the challenge criteria can be left for sharing. Thankyou! **
MY EXAMPLE
~Adorable Dreamer~
By
WendyG-SA
ENTRIES
1.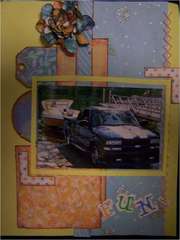 Funtastic page 1
By
Ms.Schwiet
2.
Chiefly Jazz - Swirlydoos
By
Sherrenae
Swirly Curly Flowers By Southern Moments
3.
Winter Wonderland
By
Krissea
4.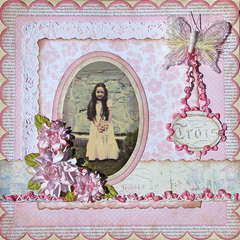 Trois *Scrap That! August kit*
By
Simply Paper
Twist x3 (Elegant ruffled flower and own tut)
Shabby Crinkled Flowers by Simply paper
5.
Sweet pea
By
Helga Lind
Twist x 2 (own Tutorial)
Coffee Filter roses By Helga
6.
To Have and To Hold
By
Forevervampress
Twist x1 (Fabric bloom tut)
7.
these booths were made for walking
By
AllAmy
8.
Bridesmaids
By
Rockmom
Twist x2 (own tutorial - gypsey stitch pearl frame)
9.
Sun sand surf
By
Byondbzr
10.
caution: cute pets at play!
By
Amarilys
Twist x3 (no sew fabric bloom & own tutorial)
Making a 12x12 bg pp with scraps
11.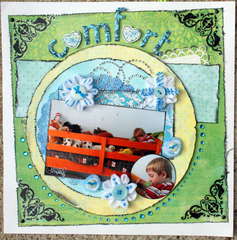 comfort
By
MelissaW
Twist x 2 (own tutorial)
Loopy Felt Flowers By MelissaW
12.
Home is where your mom is
By
Zuk
Twist x2 (No sew fabric bloom and elegant ruffled paper flowers)
13.
You Are So Sweet***Swirlydoos***
By
StarSailorScrapper
Twist x2 (own flower tutorial)
Retro Camelot flower By Lisa Gregory
14.
My girl
By
Linda Ola
Twist x1 (no sew fabric bloom)
15.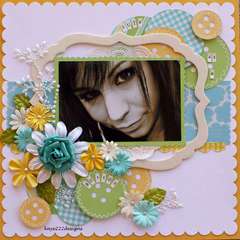 Cute As A Button
By
Kaye222
Twist x2 (own tutorial)
Paper Buttons By Kaye222
16.
Love is in the Air
By
MrsAnnieS
Twist x2 (No sew bloom & elegant ruffled flowers)
17.
Bidding On A Bad Habit
By
Inspired.By.Love
18.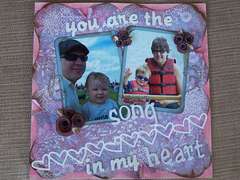 Song In My Heart
By
Sopa1954