Hello Cosmo Cricket Fans! I have chatted with Cosmo Cricket and they would love to see this challenge continue! I feel quite fortunate to be able to host it! I have big shoes to fill as Delaina did a fabulous job hosting this challenge. I will do my best to fill them! So here we go...are ya ready?
Challenge: Create a layout using fussy cutting
! Yep, pull out those scissors and get to cutting!
Rules:
* Layout must be new as of August 5th, 2010
* Upload your LO here by midnight August 30th
* Layout MUST BE 95% Cosmo Cricket ..."I will be a stickler about this."
* One LO per player (a 2 page layout i s okay, but is considered 1 entry)
* In order for your layout to be included in the voting, you must follow all the rules.
* We all enjoy receiving comments so PLEASE share the love.
Please PM me your top 5 Choices on August 31st or September 1st. Each LO will have a number so you only need to give me those numbers. No need to vote for yourself because you will receive a vote for voting. PLEASE SPECIFY your own number along with your 5 choices...
The winner will be featured on the Cosmo Cricket blog! Yep, you heard me right! And on top of that, cause the Cosmo Cricket gang is the best and so generous, they will be sending the winner some Cosmo Cricket goodies!
*** The previous Winner is not elegible for the next months POLL but may share. The following month you may have one in the POLL again. Thanks...We want to give everyone an opportunity to win when possible.***
If you have any questions don't hesitate to ask. I will try to check in everyday but PM me if you want a quicker responce.
MOST OF ALL HAVE FUN WITH THIS. I CAN'T WAIT TO SEE ALL THE WONDERFUL PAGES MADE WITH Cosmo Cricket !!!
***MAKE SURE YOU ALLOW FOR PUBLIC EMBEDDING***
What are you waiting for? GO GET YOUR SCRAP ON!!!
LINKING LAYOUTS TO THE THREAD:1. Go to the layout in your gallery.
2. Look to the left of your LO and click "share anywhere"
3. Click circle by IMG Code
4. Right click and copy code in box above the small pic of your LO
5. Right click and paste in a reply here in the Challenge
ALLOWING PUBLIC EMBEDDING:
1. Go to the layout in your gallery.
2. Click on 'Edit Image' tab under the layout.
3. Scroll down to the bottom left side.
4. Check the box that says, 'Allow Public Embedding'.
Here is a layout I created using fussy cutting for an example!
Happiness is
By
Mustangkayla
Here are the participants:
1.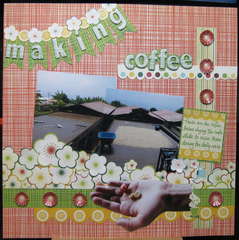 Making Coffee
By
Shoppingtamii
2.
little miss sunshine
By
Wrightaud
3.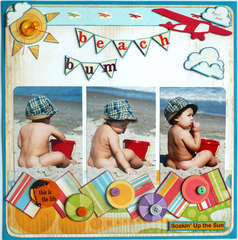 Beach Bum
By
IzzyB
4.
You are Beautiful
By
Kristen622
5.
It's all good at the beach
By
Fritchey
6.
EFY wardrobe
By
Serena G
7.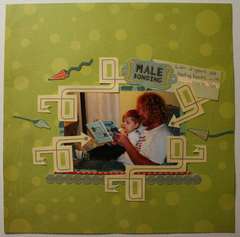 Cosmo Cricket Fussy Cutting
By
Scrappybean
8.
Little Mr. Roo
By
Momma Paparazzi
9.
Rebel?
By
Rhayne
10.
giggle
By
PDRNC
11.
(what's gonna work) Team Work
By
MelissaW