I know you have Halloween and summer pics to scrap! Plus, last month went well so I am hosting this challenge again.
Rules:
~ Your layout must have
AT LEAST 3 PICTURES
. If its a 2 page LO, you still need 3 pics on EACH page.
~ Any size of layout, digi or paper, one or 2-pages are allowed.
~ Only ONE layout, per person, can be submitted for judging.
~Please make sure your LO is on the first page. I'm worried I may miss some.
~ You MUST allow public embedding to be entered into the challenge.
~You can only upload new layouts from Sunday, October 31 - Sunday, November 28, 2010
~After the challenge has been closed, PM me the numbers of your favorite 3 layouts. You don't need to vote for yourself, you will get a vote from me for PMing your choices. (remember to include the # of your LO in the PM please)
~I will post the public poll on Wednesday, December 1.
~There will be a small RAK for the winner; in addition to bragging rights.
~Please leave comments on the layouts entered in the challenge. We all like to receive love.
~Have fun!
Examples:
Petting the bunny
By
Lamoo12
click mouse
By
Lamoo12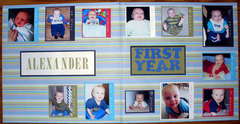 DS2's first year (dbl)
By
Lamoo12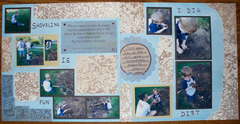 I dig (dbl)
By
Lamoo12
Technical stuff:
To LINK LOs:
1. Go to the layout in your gallery.
2. Go to the Share section on the left-hand side and click on 'Share Anywhere'.
3. Click on 'IMG code' button.
4. Copy and paste the code which starts [url...] into the forum thread.
To Do PUBLIC EMBEDDING:
1. Go to the layout in your gallery.
2. Click on 'Edit Image' tab at the top on the left side of the layout.
3. Scroll down to the bottom left side.
4. Check the box that says, 'Allow Public Embedding'.
** PLEASE NOTE: Only layouts which fit the criteria can be submitted. Thanks! **