Here in Canada our Thanksgiving is in October and we don't have the big sales that you do.
Well, this year M's made a big sale starting today. Paper Stacks that are normally $29.99 were $14.99 and then there was a 30% your entire order including sale items....Well, I went a little nuts. I ONLY spent $350 today....LOL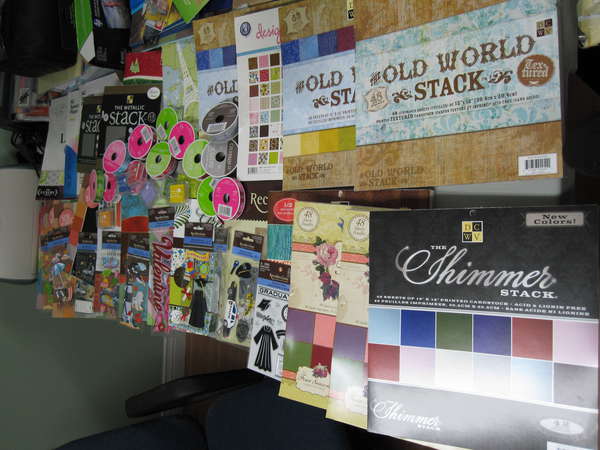 I had so much fun, have a lot to keep me occupied and hubby was with me so no need to hide anything...He even chose a few of the packs.
Can't wait to use it all.