Hey everyone!
We have 3 new Prima classes coming up on Live with Prima. Tonight, we have Marion altering a Prima Canvas Tote, Cari is creating layouts using brand new releases from Prima and Lolly is creating a beautiful wall decor piece that is chock full of Prima goodness.
All of our classes are broadcasted live from ustream.
Here is the link to the Prima channel.
http://www.ustream.tv/channel/primaflower
If you would like to participate in the chat-create a free log in and join us on the same page-just start typing! Hope to see you there!
Scrapbook.com carries a huge variety of Prima products so if you see anything you have to have-then this is the place to shop-where it's always Sunny
Dream Bag Canvas Tote Class with Marion Smith
Thursday, January 6th at 6:30pm PST
(7:30pm MDT/ 8:30pm CST/ 9:30pm EST)
These bags from Prima and Donna Downey are so fun to play with! You can customize them to your fashion, and each creation will be an original work of art you can wear! This bag is also perfect for use as a craft tote! In this class we'll be painting and misting along with free hand drawing. So many fun techniques that will get your creative gears turning!
920548-Donna Downey Canvas Tote
920920-Donna Downey Plain Canvas Flowers
920104-Fabric House
542016-Jack and Jill Clear Stamp
541064 1 yard White Lace
............................
Fabulous Layout Class with Cari Fennell
Tuesday, January 11th at 6:30pm PST
(7:30pm MDT/ 8:30pm CST/ 9:30pm EST)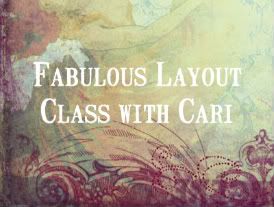 Are you ready for some layout fun? In this class, Cari will create 3 fun and technique filled layouts using gorgeous Prima products including, transparencies, masks, canvas and more! And did I mention I will be using new products that are being released this month? You will love the new stuff!
............................
Dreamy Wall Décor with Lolly Chessie
Thursday, January 13th at 6:30pm PST
(7:30pm MDT/ 8:30pm CST/ 9:30pm EST)
Create a pretty little wall hanging for your scrap or craft room! Join Lolly as she transforms a canvas refill page using handmade paper, Prima packaging and loads of pretty pink flowers and branches! Lolly decided to step outside of her tealy comfort zone for her project this month! It's 100% pink all the way (but that might be some teal peeping out in the background... you'll have to tune in to find out)!!!
841485-Flights Of Fancy-Blooming Happiness
538637-Fairytale Roses
537678-Lilliput Roses
543891-Roosevelt Flowers-Eleanor
542368-Rossetti Rose-Tea
539245-Temple Leaves-Green
529826-Natural Obsession Botanical paper
521851-Embossed Chipboard Alphabet