Valentine's Day, most of us think of pretty boxed chocolate candies, pastel conversation hearts, the color pink and red. We also think of sweet love stories with the perfect ending where the girl gets the guy and they live happily after after...well not in this challenge.
In this challenge, I want to see non-traditional Valentine's Day colors. I am looking for those dark color layouts, highly distressed layouts, layouts with lots of inking subjects including Goth, Punk, and Emo, or styles like steampunk. This month tell me a Dark Love Story. I want you to use any love story in a movie, poem, book or any story that does not end with a perfect ending as a basis for your layout. The story does not need to be tragic, so I will leave the "Dark Love Story" up to your interpretation. Just remember to keep it dark. I want you to put a twist on something that is not normally dark.
The twist: You must use the color red and black somewhere in the layout. You will get an extra point if you complete the twist.
Here are some ideas. These are the famous couples that quickly come to my head:
Cleopatra and Mark Antony
Heloise and Abelard
Ines de Castro and King Pedro
Queen Victoria and Prince Albert
Romeo and Juliet
Antony and Cleopatra
Sir Lancelot and Queen Guinevere
Tristan and Isolde
Orpheus and Eurydice
Napoleon and Josephine
Paolo and Francesca
Jack and Rose (Titanic)
Pyramus and Thisbe
Sam Wheat and Molley Jensen (Movie Ghost)
Prince Charles and Princess Diana
King Henry VIII and Anne Boleyn
Shah Jahan and Mumtaz Mahal
Forrest Gump and Jenny (ForrestGump)
Richard and Emmeline (Blue Lagoon)
Scarlett O'Hara and Rhett Butler
Noah and Allie in the Notebook
I could keep going on and on but I will stop.
Rules for this challenge:
1. There are no real rules
2. Please post a layout between February 1 through Febraury 28, 2011.
3. PM me the numbers of your top 3 votes, along with the number of your layout (if you do not have a layout and still wish to vote, please state that in your PM to me) on March 1-3, 2011.
4. Everyone is welcome to join this challenge at any time
5. Post as many layouts for this challenge as you wish but please let me know which layout you want as your entry
6. If you receive love, please return love
7. You must participate regularly (at least three posts throughout the month) to be entered in the poll and to vote
On March 4, a poll will be posted, and the winner will receive a small RAK.
Linking Layouts to the thread:
1. Go to the layout in your gallery.
2. Go to the Share section on the left-hand side and click on 'Share Anywhere'.
3. Click on 'IMG code' button.
4. Copy and paste the code which starts [url...] into the forum thread.
Allowing Public Embedding:
1. Go to the layout in your gallery.
2. Click on 'Edit Image' tab at the top on the left side of the layout.
3. Scroll down to the bottom left side.
4. Check the box that says, 'Allow Public Embedding'.
Here is my example: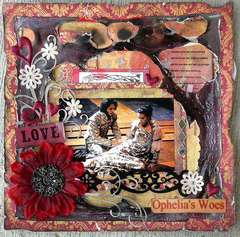 "Ophelia's Woes" Scraps of Darkness
By
Suepup
Players:
1.
Forbidden Love ~Scraps of Darkness & Dusty Attic~
By
Craftysprinkles
2.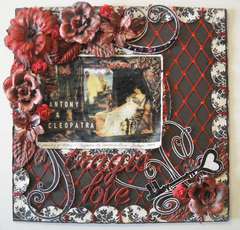 Tragic Love - Scraps of Darkness & DarkLoveStory Valentine's Challenge
By
Nancola
3.
Only a vampire can love you forever *~Scraps of Darkness~*
By
Smashley
4.
Scraps of Darkness *Feb Kit* ~ Blood & Sand
By
C Mom Go
5.
Dr. Horrible's Sing-Aling Blog~Scraps of Darkness~
By
Forevervampress