Hey Neighbors!
We have a free Prima class on Ustream tonight! Class is live at 6:30pm PST/ 9:30pm EST.
If you cant make it, you can watch it later-all of our shows are recorded!
See the class here:
http://www.ustream.tv/channel/primaflower
Art Tin class with Cari Fennell
Tuesday, May 31st at 6:30pm PST/ 9:30pm EST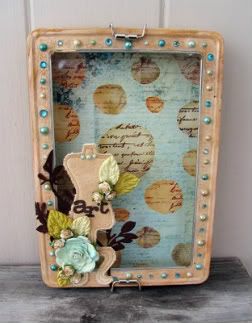 Let's alter a tin with Gesso, paint, and finish it off with a crackle finish…stunning! And of course, we'll be adding lots of Prima embellishments including canvas, pearls and flowers too to create a gorgeous project to display anything you like…The possibilities are endless and you'll learn couple of cool techniques too!
•531133-Alphabet-Teal
•527075-Velvet Leaves
•920425-Canvas Shape-Dressform
•518196-Belle Fleur Satin Flower-Teal
•841171-Pastiche Paper-Love Letter
•538620-Fairy Tale Roses-White
•300746-E-Line Pearls
•517632-Tin
•536978-DeVine Felt
Extra Materials:
•Distress Rock Candy Crackle by Ranger
•Studio Gesso by Claudine Helmuth
•Vintage Photo Distress Ink by Ranger
•Studio Acrylic Paint-Tan by Claudine Helmuth
•Sand Paper
•Corner Rounder
•Trimmer
•Fabri Tac