Hey Neighbors,
We have another show tonight on Live with Prima and we are creating a mini book with lots of Prima goodies! Plus-we will be showing sneak peeks of new releases for CHA!
See the class here:
http://www.ustream.tv/channel/primaflower
Sweet Madeline Mini Book with Cari Fennell on Live with Prima
Thursday, July 7th at 6:30pm PST/ 7:30pm MDT/ 8:30pm CST/ 9:30pm EST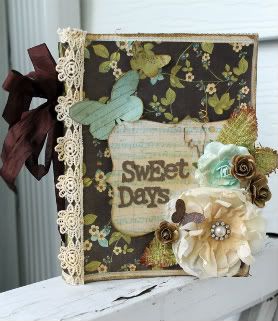 Join us to see how to create a mini book using a canvas refill page with our gorgeous Madeline Paper collection and other goodies!
546267-Arcadian Roses-Weathered White
547257-Annette Collection-Amorette
547523-Lovely Leaves
842390-Madeline Paper-Parsley Place
545413-Alencon Lace-1 yard
547400-Precious Metals-Honey
842413-Madeline paper-Parterre
842420-Madeline-paper-Par kway
842437-Madeline paper-Skyward
842451-Madeline paper-Pistachio
842468-Madeline paper-Parfait
842475-Madeline paper-Spring Tide
842482-Madeline paper-Ste. Marie
921552-Rose Trim-Cream
920845- 6x12 Canvas Refill page
541781-Alphabet